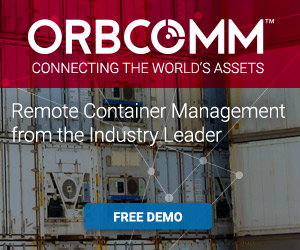 As we highlighted in two extensive ORBCOMM reports during the last quarter of 2019 – the Next Phase of IoT in Shipping Digitalization: Data Interoperability, Integration & Intelligence and Disrupting the Cold Chain: 5 Key Takeaways from Cool Logistics – work is now gathering pace within the global container shipping industry on the development of open standards to help accelerate and facilitate digitalization and automation, including the adoption of Internet of Things (IoT) technology as a key component.
Two of the leading organizations spearheading this work are DCSA, the Digital Container Shipping Association and COA, the Container Owners Association. DCSA is developing a range of standardization initiatives that kicked off last September with the publication of its 'Industry Blueprint' process mapping exercise to create common definitions and terminology for the flow of events and notifications typically involved in a container shipment. COA is focused – for now – on standards related to IoT telematics for refrigerated container operations, which remains by far the dominant segment of the container market to so far embrace IoT telematics.
ORBCOMM, along with other digital technology providers to the container shipping, ports and logistics industries, is working closely with both DCSA and COA on these standardization endeavours. Similar standardization work is underway in container ports, terminals and other sectors of the container supply chain.
DCSA's first major standard was published at the end of this January and is focused on container track and trace (T&T). In this article, we take a closer look at the new T&T standard, why it has been developed and what it could mean for digitalization in container shipping.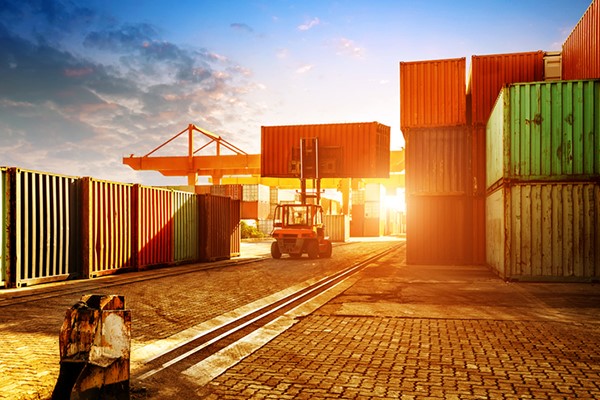 What is the DCSA T&T standard?
The DCSA Track and Trace (T&T) standard is a technology and vendor-neutral initiative intended to assist cross-carrier shipment tracking, data integration and information quality across the multi-event, multi-party affair that is global container shipping.
The standard has been designed for use by container carriers, shippers, forwarders and other third parties, including technology vendors. By developing common terminology, data interfaces and open-source APIs,  the goal is to make it easier, faster and more accurate to integrate, interface and share T&T data across multiple legacy systems, enterprise software and new digital solutions.
In practical terms, the T&T standard comprises five key components:
The DCSA Information Model 1.0
T&T Data Interface 1.0
DCSA-to-UN/CEFACT Data Mapping
Open-source API definitions
Associated Reading Guides and notes
The Information Model and Data Interface 1.0 were developed based on DCSA's Industry Blueprint to ensure that T&T definitions are consistent for all users across all systems.
The T&T model is also aligned (as far as possible – there are some exceptions) with the UN CEFACT (United Nations Centre for Trade Facilitation and Electronic Business) standards. This, says DCSA, is in order to provide a "global industry framework that preserves existing investments and streamlines communication among all supply chain participants."
The T&T API definitions are freely available on the SwaggerHub open-source API development platform and documentation with versioning guidance is available on GitHub.
DCSA says that the API definitions are the result of "careful design considerations and best practices from multiple carriers to ensure that the output of the API aligns with the logical flow of shipment events". Once implemented, the APIs are intended to enable customers to query carrier systems from any existing technology platform and receive T&T information in a "common and easily consumable" format.
The new API interfaces are intended to supplant current EDI (electronic data interchange) technology, which has been around since the 1970s as the primary means of system-to-system communication. However, DCSA says EDI over the years has become very maintenance intensive and is not best suited to facilitate today's rapid digitalization efforts. It won't go away overnight and remains very important, however a different path forward also needs to be forged.
The scope of the current APIs will be extended over time to include new capabilities such as error-handling and subscription to automatic updates. In fact, the whole standard will remain a 'living document' with updates to reflect evolving market needs as digitalization progresses.
Why is a T&T standard needed – and why first?
In a February webinar to introduce and discuss the new standard, DCSA COO Henning Schleyerbach and CEO Thomas Bagge said that better visibility is the number one requirement to deliver an improved customer experience and at the same time address entrenched inefficiencies that container shipping can no longer afford to bear. Indeed, the evolving shipping industry structure of alliances and vessel sharing agreements (VSAs), while aimed at optimizing asset utilization, is creating additional complexity around cross-carrier T&T communications that has to be more effectively managed.
A huge amount of process, event and regulatory data is sloshing around the global container transport process, but it remains very fragmented and siloed. Lack of insight into shipment status remains the number one customer frustration.
"Shipping is behind more advanced industries," said DCSA CEO Thomas Bagge. "Our vision is that in less than a decade shipping will operate like online banks, online travel, giving seamless access to data as we now all expect as consumers across our mobile phones as we roam the world. T&T standards are a fundamental step without which we won't be able to proceed to the next level."
"We believe that visibility into shipment status for customers is crucial. We aren't going a good enough job here right now and need to improve the customer experience," said DCSA COO Henning Schleyerbach. "Shippers, forwarders and consignees need visibility, cross-industry collaboration needs to be improved and digital innovation needs to be enabled. Our T&T API will enable big tech suppliers to step in despite differences in shipping line legacy and enterprise systems."
How was the T&T standard developed?
DCSA's current nine-member organisations are CMA CGM, Evergreen, Hapag-Lloyd, HMM, Maersk, MSC, Yang Ming and ZIM, who between them control a majority percentage of global container shipping. For this exercise, they brought together cross-sectoral teams across their organizations and consulted with key third-party industry and regulatory bodies involved in digitalization and mapping of container industry processes.
What does the T&T standard mean for container shipping?
For shippers, says DCSA, the goal is for the new standard to simplify shipment visibility across multiple carriers, enabling them to better plan and optimize shipment handling activities. For carriers, the aim is to unify T&T information sharing with other parties, ensuring accurate and efficient communication regardless of the underlying technology or platform. For the industry overall, the aim is to 'set a new bar for collaboration that focuses on delivering a great customer experience while improving efficiencies for all stakeholders in the supply chain'
Where does IoT fit in?
IoT is not specifically the focus of this initiative, which is rather to facilitate system-to-system integration. But! acknowledgement of trusted visibility data as the foundation for future success in digitalization efforts validates the role of real-time data capture technologies such as IoT telematics and sensors, linked at sea with satellite AIS. Not surprisingly, DCSA's next initiative is to establish a framework of standards for IoT adoption, specifically engaging on network connectivity, devices and gateways. This specific set of IoT standards is anticipated for delivery in 2020 and, just as we have in heavy industry and other rapidly digitalizing industries, ORBCOMM looks forward to supporting and engaging in these industry-wide digital transformation efforts.
Al Tama is ORBCOMM's Vice President & General Manager, Container and Port Solutions. Al leads the teams that manage solutions for Container and Ports and Over the Road Transportation assets. Al has more than 13 years of experience delivering mission-critical systems to shipping lines, marine terminal operators and port complexes, and trucking companies.