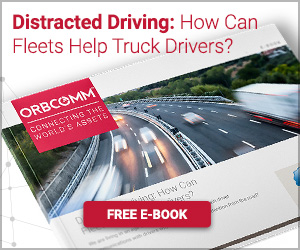 European trucking companies are benefiting financially from increased demand and tighter capacity, with freight rates hitting a 10-year high, says a recent report from The Journal of Commerce. The picture is the same in the USA, where "the economy is vibrant and producing freight growth across all sectors" with "fleets scrambling to add capacity and ordering large numbers of trucks and trailers," according to industry analyst FTR Transportation Intelligence.
This is good news for the bottom line of an industry that has traditionally operated on slim margins. But the financial upside is tempered by a growing threat, and it's not going away any time soon, warn experts. Driver shortages in Europe and the USA are reaching unprecedented levels, with an ageing workforce on both sides of the pond that's simply not getting replenished with young entrants.
France faces a current shortage of around 20,000 drivers, says the JOC article, while the UK needs 55,000 more. In a report issued last October, American Trucking Associations Chief Economist Bob Costello warned the US trucking industry could be short 50,000 drivers going into 2018. The report says that US trucking will need to hire around 90,000 new drivers per year on average over the next decade to replace retiring drivers and keep pace with projected industry growth.
Countering trucking's negative public image, paying drivers more and improving driver treatment along the supply chain are among the responses needed, says ATA.  Ironically, hours of service (HOS) rules in both Europe and the USA, and the new Electronic Logging Device (ELD) mandate in the U.S., while adding to the current capacity crunch, may also help foster a climate for change. Read more ›