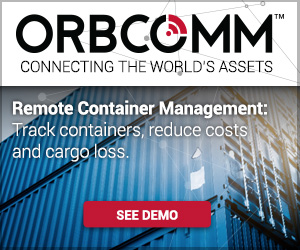 As we prepare for the annual Intermodal Europe conference taking place this year in Amsterdam from 28-30 November, our thoughts turn to the current and future role of digitalisation and the Internet of Things (IoT) in fostering modal shift.
According to the EU, road freight transport in Europe is projected to increase by around 40% by 2030 and over 80% by 2050. Not surprisingly, taking freight traffic off the roads is therefore a key policy priority for the European Union (EU) to help alleviate pollution, congestion, noise, accidents and climate change, ensure the free flow of goods and help Europe to remain competitive with other parts of the world. Meanwhile, long-haul intermodal rail is a central pillar of the Chinese government's One Belt One Road (OBOR) initiative to create a new Eurasian transport network.
Whether you call it multimodal, intermodal or combined transport, the goal of moving more of Europe's goods by modes other than road is a long-cherished one. Unfortunately, progress over the years has been negligible. Latest EU figures indicate that the split of traffic between road, rail and inland waterway is virtually unchanged in the last decade. In 2015, road made up 75.8 percent of all freight transport, versus 76.3 percent in 2006. Inland waterway has crept up from 5.7 to 6.3 percent over the same period, while rail has in fact declined slightly, from 18 to 17.9 percent.
So, how can digitalisation and the IoT make a difference to intermodal? It's a big topic that we will be discussing during Intermodal Europe in the Smart Shipping Focus panel, but here are 5 reasons intermodal and IoT and a match made in heaven: Read more ›