Electric vehicles, last-mile delivery, low emissions zones and connectivity eclipsed Brexit as key topics on the minds of fleet executives at the UK's Commercial Vehicle Show in Birmingham last week. The CV Show is the best attended, largest and most comprehensive road transport and commercial vehicle event held every year in Britain. 400 exhibitors descended on the NEC in Birmingham; for fleet operators, it's the annual meeting point and for sector suppliers, it's the ultimate showcase for products and services.
Busy Days
The CV Show itself achieved a fifth successive year of being sold out to exhibitors. While attendee numbers are not yet released, it is expected to be close to the almost 21,000 visitors recorded last year.
Rob Skelton, CV Show Director, said, "We're absolutely thrilled with the industry's response to this year's CV Show and to have achieved a fifth successive year sold out. There's lots of talk of uncertainty in the market but that's not been evident in commercial vehicle sales or the enthusiasm and excitement of the industry for the CV Show."
This year, foot traffic to the ORBCOMM stand was steady on day one, while Wednesday day two proved very busy. The team working on our stand didn't get much of a breather from visitors! Thursday morning on day three proved to be the same, before people started heading out the door around 3pm.
We met with many existing customers, along with several new large and small fleets who were interested in our platform with tachograph, driver, vehicle and refrigerated management all in the one place.
We had a series of visits from journalists, who wanted to know more about the use of telematics for maintenance managers and workshops. Bus magazine editors also paid a visit, where tachograph compliance, fuel management and tracking are becoming more important for private bus and coach fleet operators.
Read more: Refrigerated Rigids and Telematics: Saving the Day when Temperatures Soar
Brexit as a Backdrop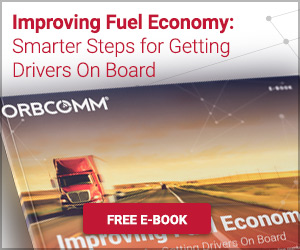 Although Brexit is causing a lot of uncertainty in the market, that was not particularly evident at the show. The atmosphere was more of a determined, low-key attitude and intention to battle on regardless. After the passing of two key Brexit dates without resolution, there was also a quiet sense of optimism in the air that Brexit will get sorted one way or another. In fact, Brexit has not been a major factor on commercial vehicle sales either; March 2019 had UK new van registrations increase by 10.6%, as new models and manufacturer incentives drove demand.
ORBCOMM showcased our most recent innovations, including our complete truck, driver and tachograph management solutions, HACCP-compliant temperature recorders, coach and bus telematics solutions and our new all-in-one integrated cargo sensor and tracking device.
To find out more about last-mile delivery optimizations, truck management and advanced telematics, visit our dedicated pages here.
Read more: Tachograph Rules: What European Drivers and Hauliers Need to Know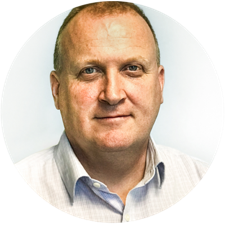 As ORBCOMM's Senior Director of Product Marketing, Denis Cody leverages over two decades of industry experience in international B2B marketing to help develop and execute GTM strategies, positioning and messaging for our suite of products and solutions.