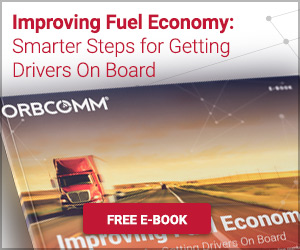 It's hard to contemplate a time when the UK freight industry faces more or deeper challenges.  
That was the key message at the UK's Freight Transport Association's final Transport Manager Conference for 2018. For example, the FTA is facing Brexit head-on in the UK. According to Director of Policy at the FTA, Elizabeth De Jong, the organisation is preparing for all eventualities in the lead-up to the March deadline. Although there is still uncertainty around Brexit and exactly what to expect, the FTA is doing everything it can to be ready for it. 
The ORBCOMM team joined hundreds of industry professionals on November 28 to hear more on Brexit and the most pressing matters facing transportation in the coming months. With representatives from customers like Greggs, AF Blakemore & Son Ltd, James Hall and Co. Ltd and Faccenda Foods, it was a packed house in Birmingham in the UK. The day featured topics that ran the gamut of transportation concerns from Brexit to urban deliveries and Clean Air Zones (CAZs).  
Earning Recognition with DVSA 
One of the biggest topics on the agenda was the DVSA's Earned Recognition scheme. 
The scheme is defined as a new standard for UK operators for fleets to minimise roadside inspections. Keith Gray, General Manager – Training, Audits and Standards, FTA – said the programme is already underway with approximately 80 operators. It monitors and rewards operators that proactively check maintenance and drivers' hours and submit the data to the DVSA. 
Gray outlined the benefits and challenges and urged operators to sign-up. In speaking to members on the pilot scheme, he discovered some worried that there weren't enough benefits. However, he was quick to reassure of the benefits of membership to the scheme including an increased reputation for safety and reliability.  
The FTA says that the programme offers inherent and explicit benefits. The main ones include a reduction in roadside inspections and site visits from DVSA. Fleets can also use the DVSA marque when bidding for contracts and industry recognition. The DVSA also offers a dedicated earned-recognition team to participants.  
To participate in Earned Recognition, fleets need to include digital monitoring for vehicle monitoring and drivers' hours. To sign up to the scheme, visit the DfT website here.  
What Next, with Brexit Looming? 
Brexit is obviously, a cause for concern across every industry. For transportation and those involved in it, this is no different. Director of Policy at the FTA, Elizabeth de Jong, opened her discussion on the impact of Brexit, by confirming what we already know: it is difficult to plan around something we don't have any concrete facts about.  
What is clear though, is that the FTA is pushing forward with its plans to protect UK businesses as much as possible. The FTA will continue to prepare and be ready as soon as any solid decision is made. In the meantime, it will continue publishing Brexit notes and getting the industry as prepared as possible for all Brexit-related eventualities.  
The FTA will continue to update the logistics industry with its next meeting in London on December 15 Getting Logistics Ready for Brexit.  
Smart Tachographs Coming Soon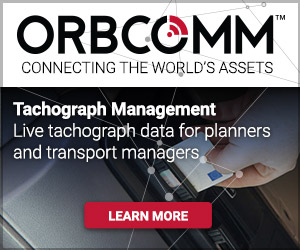 "Smart Tachographs", the next-generation of tachographs, are on the way in the UK.  They will make use of satellite positioning, short range communications and integration with telematics through an Intelligent Transport System interface. GNSS will allow recording of the vehicle location at the start and end of a journey, while short range radio will mean enforcement personnel can check a signal from the roadside while the vehicle is moving. These are being introduced in a bid to avoid manipulation of tachograph data. This change into effect on June 15, 2019.  
We heard at the FTA Conference that Brexit won't make any difference to the rules around Smart Tachographs; they'll be arriving regardless of how Brexit pans out, so operators need to be ready.  
There is no retrofit required to existing vehicles, but all new registered vehicles will need to include them. An important point to stress is that drivers won't see any difference. The menu interface, card handling, and card login will be similar. The important part for fleets is that they must tell drivers if a smart tachograph is in use as drivers need to give consent for GDPR reasons. However, there is no driver data submitted through smart tachographs.  
Other topics covered on the day included other major issues facing transportation organisations today like tyre safety, urban restrictions, emissions, managing maintenance providers. There was even a mock trial at a public inquiry conducted by Nick Denton, Traffic Commissioner for the West Midlands. Featuring a driver who went above his hours, it examined his reason and handed over judgement, in the same way a real trial would occur. 
We would certainly recommend a visit to the next FTA Transport Conference and we look forward to the next one for a deep-dive into the major issues the industry is facing.  
Read more about ORBCOMM's Tachograph Management Solution here.