Despite the many political and economic uncertainties, as well as numerous business challenges such as the lack of skilled personnel, the European logistics industry will gather in June at Transport Logistic confident that it can meet these challenges. Smart technology, with an increasing focus on digitisation and automation, will play its part – and smart fleet owners are using technology not just to monitor equipment but to enhance operational flows.
Transport Logistic in Munich from June 4-7, 2019, is a chance to see how connected, highly-visible assets are a critical part of this future. This year, the main topics will vary from the Silk Road to driver shortages to city logistics. ORBCOMM is looking forward to showcasing its road, cold chain and shipping technology solutions at the show.
Road Transportation Grows in Europe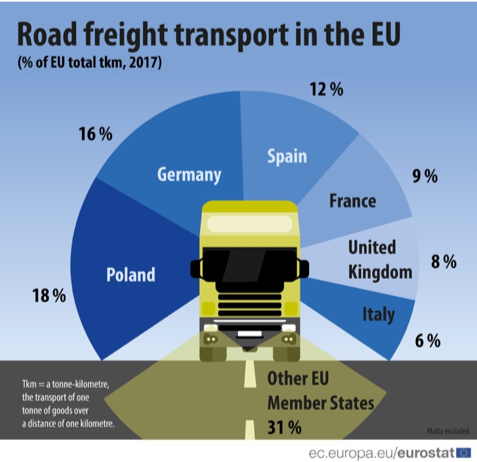 Since 2013, the EU has seen road freight transportation grow year-on-year, hitting record highs in the last two years. There are anxieties, however, with European fleet operators, concerned with truck driver shortages, the impact of Brexit and emissions, while balancing productivity and supply chain demands. As a result, companies are looking at ways to future-proof their fleets with digitalisation and connectivity.
Transport Logistic is expected to mirror the EU's report on transport trends and issues showing that modernity, multimodal, emissions, and safety of transportation are some of the key issues for European operators this year. ORBCOMM's focus is the integration of trucking connectivity alongside our well-established trailer and multimodal solutions. We will showcase our truck management solution,which gives insights into driving styles, dispatch productivity and maintenance efficiency. Part of the solution is TachoVision, the industry's most advanced, one-stop tachograph management solution, available along with fuel management, driver scoring, GPS tracking, in-cab messaging and jobs.
Read More: Refrigerated Rigids and Telematics: Saving the Day when Temperatures Soar
Coach and buses will be well-represented too. Vehicle tracking, tachograph compliance and fuel management are highlights of our bus telematics solution, which includes compliance with the "12 Day Rule" for buses on international journeys.
Cold Chain Solutions on the Road
Serious financial and reputation damage can result from the incorrect transportation of perishable cargo, pharmaceuticals and food in the supply chain. Telematics devices and sensors take the guesswork out of tracking and monitoring reefers and containers while on the road.
For operators with refrigerated vehicles in their fleet, independent cold chain monitoring is vital for giving complete control. Fleets can minimise temperature-related issues during loading and shipping with the X3 temperature recorder and HACCP-compliant MX2. Both GAMP 5 certified, they were developed specifically for cold chain compliance and deliver reliable transport refrigeration monitoring. The X3 and MX2 work across a variety of transportation vehicles and will be on display at Transport Logistic.
Read more:Cold Chain Monitoring Helps Transports EON deliver the brightest bulbs
Putting Intelligence Onboard and Ashore
New sulphur limits starting from 2020, digitalisation, the New Silk Road and shorter transport routes thanks to a predominantly ice-free Arctic will be just some of the main topics in shipping at Transport Logistic.
ORBCOMM will showcase efficiencies that can be achieved with digitalisation through the next generation of refrigerated container telematics, the CT 3000 series of cold chain telematics devices for refrigerated containers. The CT 3000 was born when one of our shipping customers wanted to remotely monitor non-telematics-equipped third-party reefer containers on their vessels – instead of sending a crew for hazardous onsite checks. Lightweight and easy to install, the permanent CT 3000 and temporary CT 3100 give confidence in the ability to monitor containers remotely. The reusable, 'trip-based' solution gives all types of companies the ability to monitor containers, whether they own them or not.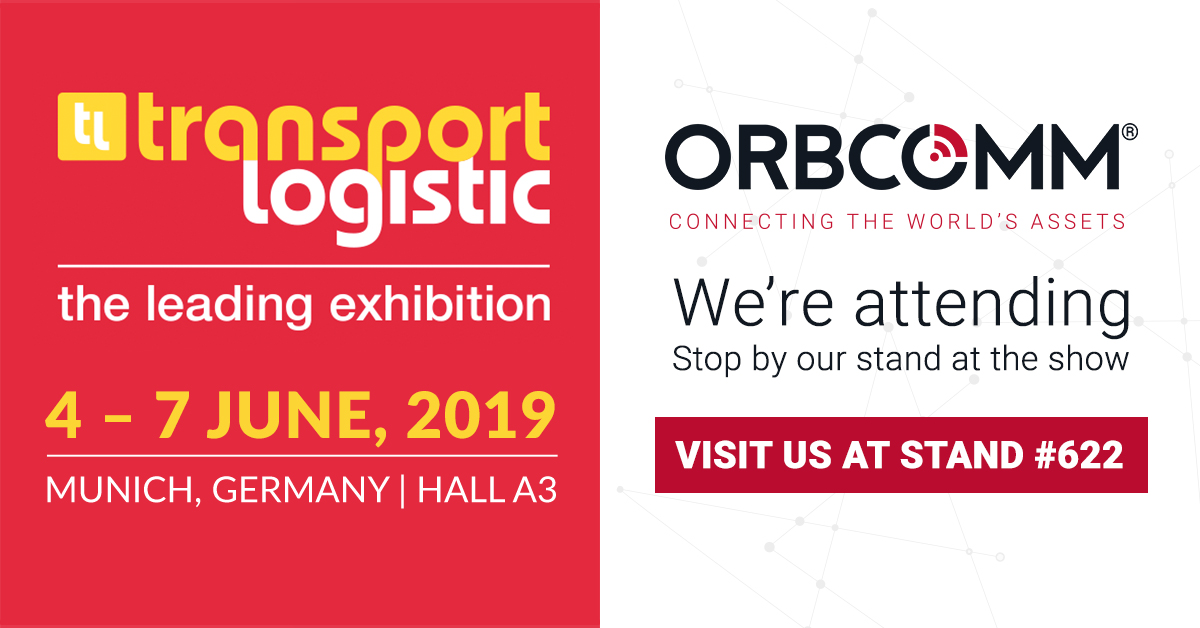 When: June 4-7, 2019
Where: Messe Munich
ORBCOMM: Hall A3, Stand 622
Join ORBCOMM at Transport Logistic in Messe Munich, in June. Schedule a meeting with us today, or visit us in Hall A3, Stand 622.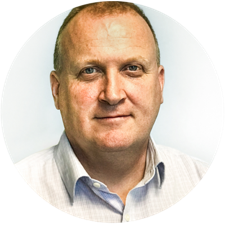 As ORBCOMM's Senior Director of Product Marketing, Denis Cody leverages over two decades of industry experience in international B2B marketing to help develop and execute GTM strategies, positioning and messaging for our suite of products and solutions.