We are pleased to announce that we have released TachoVision, a new industry first for the UK and Irish tachograph market, by making essential tachograph data available live for planners and transport managers to work with.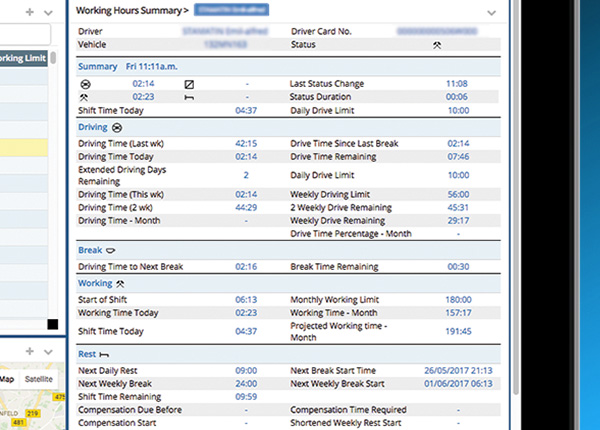 Up to now, UK and Irish planners and managers have really struggled with hard-to-calculate, hard-to-access tacho data – such as drivers' rest periods, extended days remaining per driver, and compensation rules. They have had to rely on a 'best guess' approach – like working with a rearview mirror – to determine a driver's current working time status when planning their daily and weekly transport activities. This lack of information typically leads to inefficient planning, as planners have been avoiding maximising a driver's drivetime so as to minimise the risk of fines if they got it wrong and the driver ended up with infringements.
With the release of our new TachoVision feature, planners and managers now know the exact status of each driver's daily, weekly, and fortnightly driving up to the minute. There is no guesswork or difficult manual calculations to be performed. The information they need is right there on the screen in front of them – live in real-time.
New Features
Here are examples of the following essential information per driver which is now trackable live with Blue Tree's TachoVision feature:
Know instantly how many extended driving days driving each driver has available.
Is the driver's next minimum daily rest 9 or 11 hours?
See how long the next weekly rest period is, the due start date and time of the next weekly break, and the duration (24 or 48hr).
Know at a glance how much time needs to be compensated for and the date and time the compensation must be taken by to keep the driver legal.
In fact, our tachograph features are now so comprehensive that our customers have no need for any 3rd party tachograph analysis, saving fleets considerable amounts of money.
Builds on existing tachograph management features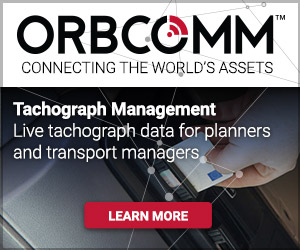 TachoVision is in addition to the already industry-leading tachograph management and analysis capabilities we have, which include:
Remote automatic downloading of tachograph head units and drivers cards.
Full tachograph analysis with driver infringement letters.
A large suite of tachograph management reports making you audit ready.
Driver Compliance Scoring – our unique scoring app scores your drivers on how good they are at obeying the law and keeping your fleet legal.
Hauliers can rely on ORBCOMM's TachoVision solution to ensure up-to-date compliance with national and international legislation. To learn more, contact us at sales@orbcomm.com.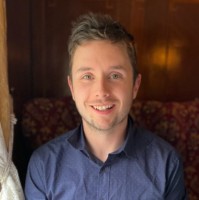 Cody Lirette is Senior Content Marketing Manager at ORBCOMM. With over seven years of marketing and communications experience for both the public and private sector, he uses his passion for innovative technology and plain language to build compelling content that provides value.