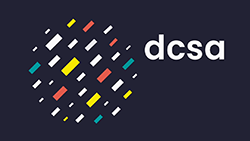 As a global leader in industrial Internet of Things (IoT) solutions for supply chain assets, cargo and infrastructure, ORBCOMM welcomes the new IoT connectivity interface standards for monitoring refrigerated containers on-board vessels published December 18 by the Digital Container Shipping Association (DCSA).
Remote visibility and control of refrigerated containers at sea has been a focal point for ORBCOMM for some years now as part of our comprehensive portfolio of IoT telemetry devices and digital platforms that aggregate and integrate IoT data from multiple transport assets.
In 2012, we launched the VesselConnect on-board IoT solution which incorporates maritime GSM technology for a cost-effective, low infrastructure way to remotely monitor and control smart containers and their cargo on-board ships. VesselConnect also allows on-board container data to be shared with shore-based installations via fleet broadband.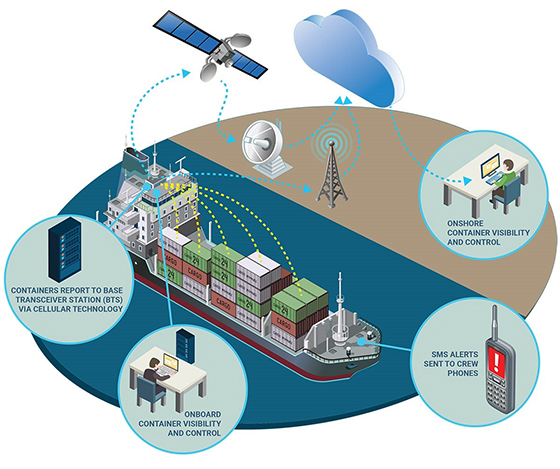 In 2020, we expanded our services still further with the launch of the first commercial LoRa WAN™ solution for on-board container IoT.
ORBCOMM on-board smart container monitoring solutions help deliver end-to-end visibility for maritime cold chain stakeholders, reduce cargo damage and waste, assist with regulatory compliance, and improve safety at sea by reducing the need for crew to manually inspect reefers.
Closing the 'black hole' at sea helps operators track their container assets and cargo at every step of the journey, increasing operating efficiency and end-user value with better visibility to cargo status and condition.
A common standard for on-board container IoT is more important today than ever before. As we discussed in a previous blog, in today's world of container shipping alliances and vessel sharing agreements (VSAs), containers owned by multiple carriers are often carried on a single ship, especially where mega-vessels are concerned.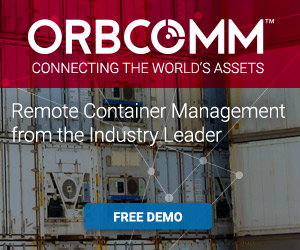 Achieving the full value from on-board container IoT and other digital technologies therefore requires open platforms and compatibility with third party equipment and systems. This is certainly what we are seeing at ORBCOMM as clients ask us to integrate and amass data from multiple sources, not least as the basis for more advanced descriptive, predictive and prescriptive analytics.
Visibility to reefer containers and their cargo while on-board ship is also now more important than ever before both to help manage the current global container availability shortage and to support the expected next wave of covid19 vaccine distribution by sea.
As with previous IoT standards from DCSA, clients using ORBCOMM technology can rest assured that their systems are compliant with the new standard, and that they can continue to benefit from the end-to-end visibility and operational benefits our technology provides. This includes integration into carrier booking and other enterprise systems, as well as augmenting container IoT data with Automatic Identification System (AIS) information for more comprehensive visibility while on the vessel.
Congratulations DCSA on another valuable contribution to advance the cause of digitalization in container shipping and we look forward to continuing our support for your work.
ORBCOMM has over two decades of proven technological experience in supporting stakeholders across the supply chain integrate data for increased end to end visibility. To learn more, visit https://www2.orbcomm.com/container-tracking
About DCSA:
Digital Container Shipping Association (DCSA) is a neutral, non-profit group founded by major ocean carriers to digitise and standardise the container shipping industry. With the mission of leading the industry towards systematic collaboration, DCSA drives initiatives to make container transportation services transparent, reliable, easy to use, secure and environmentally friendly. DCSA's open source standards are developed based on input from DCSA member carriers, industry stakeholders and technology experts from other industries. DCSA member carriers include:  MSC, Maersk, CMA CGM, Hapag-Lloyd, ONE, Evergreen, Yang Ming, HMM and ZIM. www.dcsa.org
Al Tama is ORBCOMM's Vice President & General Manager, Container and Port Solutions. Al leads the teams that manage solutions for Container and Ports and Over the Road Transportation assets. Al has more than 13 years of experience delivering mission-critical systems to shipping lines, marine terminal operators and port complexes, and trucking companies.