With the right vision and technologies in place, the Internet of Things has the potential to transform the efficiency of cross-border food, pharmaceutical and other perishable elements of the cold chain, eliminating 'black holes' and helping all parties gain better visibility, traceability and control in a complex, competitive and regulated world.
As discussed in our recent article for Food Logistics magazine, the coming IoT generation will be driven by much more software-centric solutions, with robust cloud technology and an open architecture. This next generation will easily encompass different ecosystem participants – shippers, 3PLs, carriers, ports, DCs and hauliers – in a single IoT network, and give the flexibility to work with different IoT devices and technologies.
With these kinds of platforms in place, IoT can become central to the performance of whole cold chain communities – not least in collectively addressing vulnerable hand-off points which currently lack visibility and control, leading to errors that can have serious downstream effects.
Take goods being unloaded from a deep-sea reefer container into a cold store and then onto a reefer truck for landside delivery. The reefer's door could be open for too long, affecting the quality of the product. Or a reefer container arriving at a seaport or other supply chain node and not being put on power. Or pallets of fresh produce being loaded too hot in the first place, ultimately resulting in shortened shelf list, reduced revenue and possible cargo loss. Then there's equipment malfunction and plain human error.
IoT technology will make locating, monitoring and addressing these errors far simpler. What was previously invisible becomes visible, allowing informed, data-driven decisions to be made, versus a historic 'blame and claim' culture that is ultimately very costly for all involved and does nothing to actively tackle the estimated 30% plus worldwide wastage of food from 'farm to fork' at an annual cost of US$890 billion
Maersk Line reports that in the first six months of 2017 its IoT Remote Container Management system alerted the company "to more than 4,500 incorrect temperature settings on customers' reefers." In 200 of those cases, "the setting inaccuracy was severe enough that had RCM not notified Maersk Line personnel [who] then made the necessary changes, the cargo—collectively worth several million dollars to our customers—would have been lost."
Because data from IoT-connected cold chain assets is reliable, real and real-time, it reveals what is, versus what was planned or anticipated, shining a light not just on asset operations, but on the fundamental supply chain processes, flows and hand-offs that make or break the chain.
Announcing its investment in 350 new smart reefer boxes earlier this year, US carrier TOTE Maritime "providing clients [with] crucial real-time, end-to-end visibility of their shipments in TOTE Maritime's cold chain" as a key value. TOTE also recently invested in on-ship cellular GSM technology to close the reefer traceability gap at sea. Maersk Line has similarly equipped its whole vessel fleet and further such investments are anticipated in the future as ships become generally more 'connected' for diagnostics, schedule management, crew welfare and cargo care.
So, what does the future hold?
Today, the big drivers for much IoT investment by carriers still revolve around better fleet utilization, reduced M&R and claims costs, regulatory compliance and security. However, a growing number of operators are starting to think about how they can deliver extra value beyond transporting or storing goods, by helping their clients achieve new levels of end-to-end shipment visibility, velocity and more proactive management.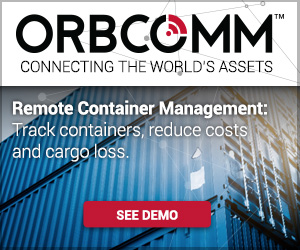 But before we get ahead of ourselves, it's worth remembering that we are in the early stages of the journey. While an estimated 80% of the US reefer road trailer fleet is now fitted with IoT telematics and sensors, only around 13% of the 2.7 million TEU global reefer container fleet is likewise equipped. Most container ships are not GSM-enabled for wireless reefer box monitoring. Meantime, shippers and 3PLs – focused on the shipment rather than the means of transport – are not sitting idly by and are deploying a growing range of cargo-level devices and sensors.
As IoT technology continues to advance, and industry practices evolve, we may expect to see more convergence of asset-level and cargo-level monitoring. Indeed, some traditionally 'asset centric' IoT providers in the cold chain space are already starting to add more cargo level and trip-based monitoring capabilities via acquisition or organic R&D.  Current reality may not yet match up to the aspirations, but change is certainly coming.
ORBCOMM is at the 9th Cool Logistics Global in Algeciras, 25-27 September. We hope to see you there. You can also contact us anytime to talk remote container management.