Genset Monitoring: Reduce Costs and Protect Cargo with Telematics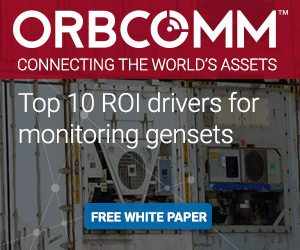 Diesel-powered generator sets – commonly known as gensets – represent a crucial, if often overlooked, element in international refrigerated cargo transport. Today, there are an estimated 40,000 gensets in active service worldwide, providing power to refrigerated marine and intermodal containers moving long distances by rail and road, and at other points along the transport chain where no other external power sources are available.
Historically, the main genset monitoring method has been manual, and this is still common today. Shipping line employees, container terminal clerks and inspectors from third-party monitoring companies walk in front of the genset and manually check the fuel level and operating status. This is time-consuming and expensive. In some situations where the genset is on rail it may be virtually impossible to get to the equipment to retrieve the data.
Machine-to-Machine (M2M) telematics and Internet of Things (IoT) technology, along with more ubiquitous and affordable connectivity options, have made manual genset monitoring a thing of the past for forward-thinking shipping lines and container terminals.
There are many benefits of genset monitoring that deliver clear ROI, not least of which is the ability to improve fleet management and asset utilization.

Increased asset utilization reduces the need to purchase or lease more equipment, thus decreasing capital costs. Improved fleet management and better maintenance control both play a part in the asset utilization equation, facilitating shorter turn times between assignments.
With a manual system, simply tracking genset location can be a significant undertaking, requiring daily calls to multiple marine and intermodal terminals, with associated staff costs. The situation is exacerbated by the fact that many terminal gate systems historically have had difficulty capturing genset IDs. A remote cellular/GPS locating solution including geo-fencing allows gate transactions to be automated and fleet distribution is always known, both in-terminal and in-transit.
Keeping assets producing revenue is critical and delays due to maintenance may result in unexpected, and certainly unwelcome, downtime. A key element of in-transit visibility is advanced notification that a genset has a problem and the ability to identify the specific issue, triggering an automated alarm which can alert M&R staff to have parts ready when an asset arrives at a service center.
Conversely, with telemetry devices automatically tracking a genset's vital signs, manual review and testing may be eliminated or greatly reduced, allowing equipment to be turned more frequently.
Telemetry on the genset tracking device can also give high level indicators as to the health of the reefer container itself, for instance identifying if the genset is connected to the reefer, if it is delivering power and when it fails. A change in any of these might indicate a risk to cargo in the reefer unit.
To learn more about the benefits of remote genset monitoring, download our free white paper: Reefer Gensets: The Top 10 ROI Drivers for Real-Time Monitoring, or contact us.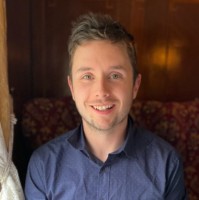 Cody Lirette is Senior Content Marketing Manager at ORBCOMM. With over seven years of marketing and communications experience for both the public and private sector, he uses his passion for innovative technology and plain language to build compelling content that provides value.

Get started with ORBCOMM
Digitalization is transforming industrial operations around the globe. Learn how ORBCOMM solutions can optimize yours.
Get a Tailored Quote