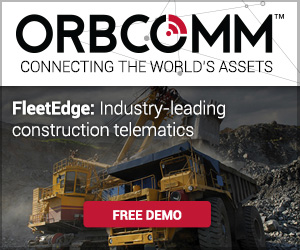 Recent headlines from the Wall Street Journal (The Big-Data Future Has Arrived) and Washington Post (Analytics puts midmarket companies in the big leagues) have illustrated that big data and analytics are in the mainstream.  This is all pretty heady stuff, but what does it mean for the heavy equipment OEM, fleet owner, rental company or line manager.
Today, it's a given that heavy equipment is equipped with telematics devices that provide detailed machine data. This data includes engine oil, transmission and brake temperature, engine RPM, speed, tire pressure, fuel consumption, emission levels among others. Depending on the manufacturer and telematics provider, more or less data is available.
Predictive Analytics is the practice of extracting valuable information from this data to determine patterns and predict future outcomes and trends. Predictive analytics does not predict the future but forecasts what might happen with an acceptable level of certainty. This technology learns from experience to predict the future behavior of assets to drive better decisions.
Consider traditional ways that vehicles are maintained.  Fleets are put on a time-based preventative maintenance program where the oil is changed and parts are replaced based on elapsed time or mileage/hours used. This works well for normal wear and tear but does not help with random failures.