We live in a world with huge amounts of information and how that data is received and assimilated can have life or death consequences in certain situations.
Information, much like building a house, must be framed properly in the context of each situation. Let take a look at an international airline pilot for example, who must sort through hundreds of pages of information on a daily basis to get from point A to point B safely.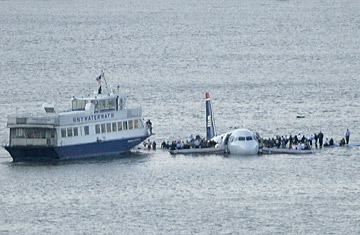 Existing regulations mandate that a pilot/operator of an aircraft must examine each and every hazard from every major aircraft system and then be able to safely mitigate each one of those risks. International pilots must always consider the worst case scenario of an overwater flight, which is the loss of an engine followed by a decompression at a point furthest in time from a landing airport.
This is a problem since, should an aircraft lose an engine and have to descend to a safe altitude (in some cases 10,000 ft) where oxygen is not required, the pilot must plan to have enough fuel at this gas guzzling altitude to land safely at a diversion airport. Often there is not enough fuel capacity to do so and the flight must fly higher than 10,000 ft, where oxygen must be considered and planned for.
Oxygen consumption is dynamic, so as fuel consumption begins to decrease as the altitude of the aircraft increases, oxygen consumption increases. This reduces the operating range of the aircraft and you can begin to see the importance of managing all of this complex data correctly.
One worst-case scenario option the pilot must consider is an off airport landing or ditching. Making the correct decision here is critical, and requires flawless data analysis in a short amount of time.
So what does this have to do with marine traffic and AIS data transmissions? Read more ›