Tachograph data is vital for the successful running of any EU fleet. Under both EU and country laws, tachographs record driving time, break time, rest periods, speed and distance travelled. But what happens when you need to get a fuller picture of all your data points, to forward plan your drivers' activities or prepare files for an audit or inspection?
That's where Working Hours Analysis (WHA) comes in. The WHA workspace combines detailed social infringement analysis, non-tachograph data about drivers and vehicles, attestation letters, minimum wage checks and customized expenses – all from one screen. The benefits for fleets include higher levels of tachograph compliance, reduction of costly fines, easier management of fleets with multinational driver workforces and improved payroll accuracy.
Here, we look at five key tachograph and non-tachograph data points, that, when examined and used, can make a big difference to your fleet's administrative and operational efficiencies and compliance.

Attestation of Activities
While the tachograph is the only true source of drivers' hours data, it does not contain all the data needed to complete the picture for compliance. Typically, non-driving data such as holidays, sick leave and driving exempt vehicles are maintained in separate systems. This data needs to be integrated with driving hours data for a 360 view. Unnecessary administration aside, this also means that "false positive" infringements can be generated in situations where drivers appear to exceed working hours because holidays are excluded from the calculation.
The result? Multiple, useless letters of attestation, driver frustration and fleet manager overload. The solution is to have all your data in one place. ORBCOMM's Attestation of Activities feature – found in the Working Hours Analysis workspace – does just that. Fleets can integrate information on sick days, holidays and HR data, including exempt drivers with drivers' hours data, for the complete view of Working Time Directive compliance. Attestation letters can be produced instantly for drivers to sign.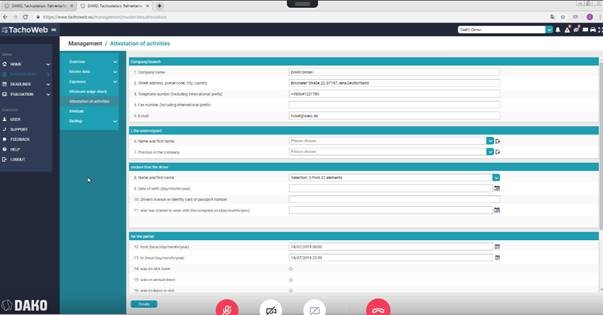 Upgrading Deadline Management
Prompt anyone involved with tachograph management and a constant refrain is: "there's a lot of data". Keeping track of key data like expiration dates of driver cards, driver licences or tachograph test dates is a source of endless headaches and costly admin. Yet, if drivers get pulled from service because their driver CPC card expires without warning, it can result in significant downtime for a fleet and a serious loss of revenue.
ORBCOMM'S Deadline Management feature solves these irritating problems by displaying all the key data relating to drivers' licences, driver cards and CPC dates, as well as vehicle data including inspection and insurance records. This data is stored in a single place. Status information and automated reporting can send alerts for upcoming driver card expiration or CPC renewal dates.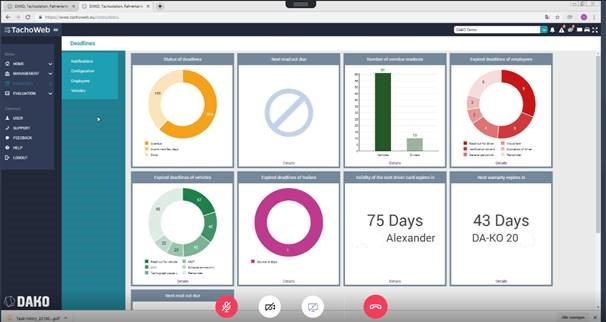 Social Infringement Analysis
For fleet managers, understanding the big picture around social infringements is important. Managers want to maximise driving time and adhere to EU compliance at the same time. Fleets want to understand their overall exposure to drivers' hours, rest and break infringements, the severity of the violations and their openness to potential fines. Once a fleet understands its overall status, they can then drill down into the actions of individual drivers to prioritise them for training.
Social Infringement Analysis allows you to analyse your entire fleet for violations with a single click. The monetary amount of potential fines is displayed, along with a ranking of violations. Infringement letters can be generated, and these can be created in multiple languages to help fleets with drivers from different countries.  This analysis takes all currently applicable EU regulations regarding driving times and rest periods into account, even the modified regulations for international bus tour companies including the 12 Day Bus Rule.
Automatically Calculate Expenses
As drivers move through European borders, they encounter different, country-relevant regulations which impact their remuneration. Although these expenses are complex and time-consuming to collect, accuracy is critical. The calculation of expenses needs to take account of each country's regulations and your own fleet's pre-defined expenses policies, for both gross payments and tax-free deductible expenses.
By combining GPS location with the stored data from the driver card and tachograph information, the Expenses feature automatically, calculates expenses for several European countries*. Expenses are calculated according to relevant, local driving regulations. You can add your company's pre-determined expenses rates, for example for night, weekend or once-off payments in any country. Potential minimum wage can be checked too by comparing with payroll.
*Currently available for Germany and Austria only.
Automatically Upload DDD Files
For any transport operator, it can be time-consuming and costly to keep track of new or agency drivers. Using automatic DDD uploads makes it much easier. The data is uploaded directly from their cards so fleet staff can review. Automatic analysis helps to manage drivers coming from previous companies, to ensure they have hours to work. With the raw DDD files available, fleets can ensure they are always compliant and audit-ready. The Working Hours Analysis workspace allows you to upload six months' worth of file data.
Learn more
Going beyond tachograph data delivers extra insights for your fleet and can help to pinpoint specific areas for improvement. It's far easier to deal with systems that have drivers' hours, working hours rules and non-tacho data all in one place.
To learn more, download a datasheet on the Working Hours Analysis workspace. For information about our complete tachograph management capabilities, read here.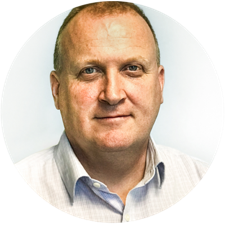 As ORBCOMM's Senior Director of Product Marketing, Denis Cody leverages over two decades of industry experience in international B2B marketing to help develop and execute GTM strategies, positioning and messaging for our suite of products and solutions.