Queen Transportation turns to ORBCOMM for driver-friendly ELD solutions
Queen Transportation wasn't just looking for an ELD solution – they wanted driver satisfaction. Director of Operations Doug Ostrowoski set out to find a solution that placed Queen Transportation's drivers first.
"It's something that was going to be a positive – to be able to show the drivers 'Yes, we're going ELD, but you're also getting some benefits out of it, too.'" says Ostrowoski. "Initially the drivers were against doing anything different, but after about two trips with the system they liked it way better."
Features such as in-cab notifications about the road ahead have been saving their drivers a significant amount of time, and are not only leading to a happier fleet, but increased efficiency – a clear sign to Queen Transportation that cost savings are on the horizon.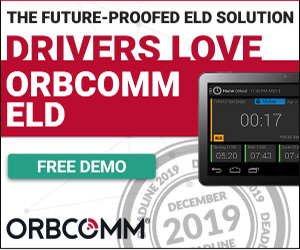 Another feature that caught Ostrowoski's attention was the ability to integrate with Drivewyze, a third-party waystation bypass service. "We knew about it during the sales process," he says, "but we didn't fully understand until we implemented it how much easier it was going to make the drivers' lives."
Driver satisfaction was not the only issue Ostrowoski considered. Several reliability issues had afflicted the carrier's previous system, such as lack of information moving to and from the driver and delays in data updates, which led to problems with office productivity and customer service. Queen needed an ELD that seamlessly integrated their McLeod dispatch software, and could help eliminate these problems.
Not only did ORBCOMM's solution resolve these back-end complications, but it started providing benefits even before deployment. "The sales process was great," says Ostrowoski. "The sales team did a good job of educating us. They came out, demoed the product and showed us what all our options were. From the implementation side, that was very seamless. Both McLeod and ORBCOMM were on site to help with that."
Ultimately, in migrating to ORBCOMM's ELD solution, Queen Transportation successfully met the goal of maintaining driver satisfaction while resolving back-end inefficiencies.
To learn more about the ELD drivers love and fleet owners trust, schedule a demo at www2.orbcomm.com/eld or email the experts at eld@orbcomm.com.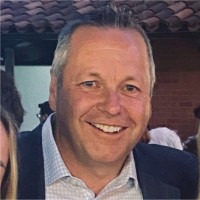 Chris MacDonald—ORBCOMM's Senior Vice President of North American Sales—has over two decades of experience in transportation, enterprise software, telematics and IoT applications that he leverages to deliver world-class ORBCOMM technology to businesses across North America.