Since 2006, the family-owned Queen Transportation & Logistics has been focused on providing shippers with trucking and logistics services they can always trust, notes Daniel Queen, vice president. "Our customers appreciate our 'whatever-it-takes' spirit and our expertise in meeting their transportation needs," Queen says. "What really sets us apart from the competition, however, is the quality of our well-trained drivers and the reliability of our highly advanced equipment." 
Based in Hickory, N.C., Queen Transportation provides long, medium and short-haul, local, intrastate and interstate services. "Shippers call on us for a single, dependable source of freight transportation," Queen says. "Being an asset-based carrier, we are better able to manage capacity requirements and equipment demands with immediate access to trucks, trailers and drivers, and handle their changing needs."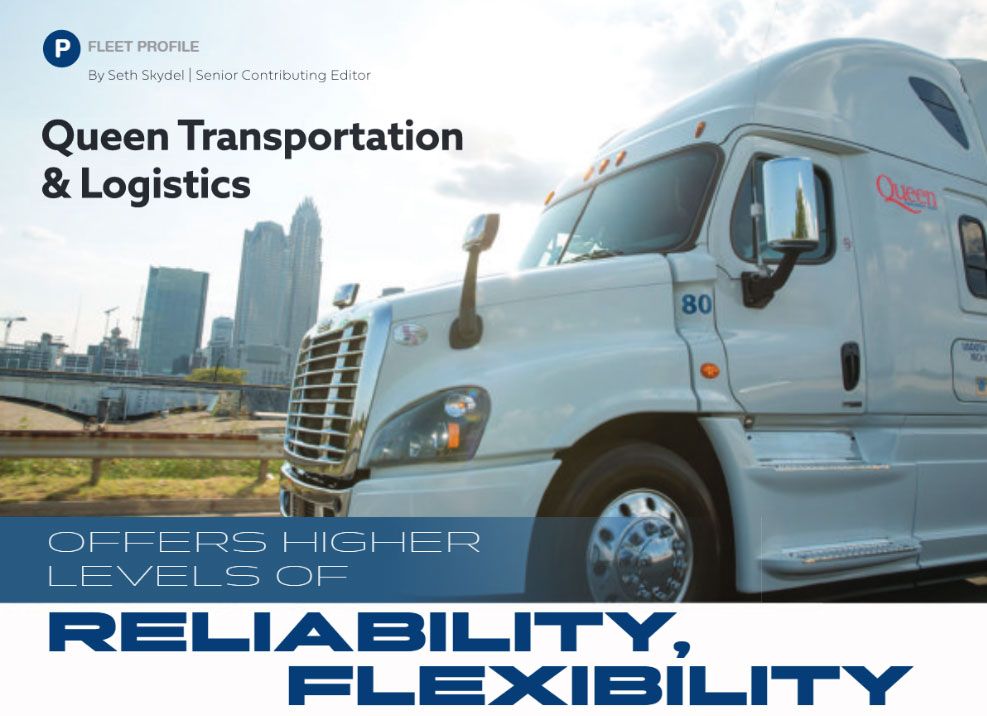 Currently, Queen Transportation fields 60 company-owned Freightliner Cascadia sleeper and day cab tractors and 175 53-ft. dry vans, including new Great Dane Champion composite plate models. Along with having flexibility to handle a range of freight, Queen relates, safety is a major consideration when spec'ing trucks for the fleet.  
"We continuously invest in the newest safety systems," Queen reports. "Our latest power units have the Detroit Assurance suite with standard features like Active Brake Assist, Adaptive Cruise Control, Lane Departure Warning, and automatic wipers and headlamps, as well as Active Lane Assist and Lane Departure Protection options." 
Queen Transportation's focus on drivers is also evident in tractor amenities it specs, the ongoing training it provides and its job offerings. For example, drivers opting for shorter haul, regular local routes can choose their own home time.  
"Along with competitive pay and benefits," Queen says, "one of the big things we started is a quarterly and annual safety bonus program. In addition, throughout the COVID-19 pandemic, we've made sure our drivers have masks and hand sanitizer. Overall, we constantly do whatever we can stay ahead of driver needs and keep them safe." 
Focused on Technology  
Driver satisfaction was also a large part of Queen Transportation's decision in 2019 to equip its entire fleet with ORBCOMM in-cab systems and to begin using the company's management software. Today, several driver-focused telematics solutions are now in use by the fleet.  
With ORBCOMM's FleetManager web platform, Queen Transportation is automating hours of service calculations. The in-cab solution uses GPS tracking for HOS and ELD compliance, which Queen says is more efficient for drivers. 
"With a previous tablet-based solution, our drivers had ongoing connectivity issues that often forced them to resort to using paper logs," Queen relates. "The time-consuming process was impacting their productivity and led to retention concerns. But with the ORBCOMM ELD, which is more intuitive and easier to use, we've removed a large frustration for them. 
"We're also using ORBCOMM's integration with the Drivewyze PreClear Weigh Station Bypass solution so our drivers do not always need to stop at scales," Queen continues. "We didn't fully understand until we implemented it how much easier it was going to make our drivers' lives. ORBCOMM's solution is also helping us improve safety by providing live, onboard driver performance scoring that helps correct unsafe driving behaviors and reduce accidents and violations."  
With Queen Transportation's previous system, reliability and delays in data updates also led to customer service issues and back-end inefficiencies. The lack of accurate, timely data and integrated information also limited the effective use of the fleet's enterprise management system. 
"Now, we can use the ORBCOMM solution to enhance efficiency through increased visibility and auditing," Queen says. "In particular, we're benefitting from an integration that links ORBCOMM's FleetManager to our McLeod Software transportation management system and workflow application.  
"It also improves communication, which enhances customer service," Queen continues. "With vastly improved GPS tracking data on exact vehicle locations, we can work with customers to streamline operations at facilities, including determining where there is excessive detention time. That enhances their operations and our fleet's operational productivity." 
The capability to collect data from vehicle engine, brake and other systems is also giving Queen Transportation access to valuable analytics and timely reporting. Including data from the carrier's Blue Tree trailer tracking systems, the information speeds up the service capabilities of the fleet's technicians, which Queen notes lowers the carrier's maintenance costs. 
Measurable Savings  
Overall, Queen Transportation is realizing measurable savings and improvements with ORBCOMM solutions. "The technologies we've adopted have already led to an estimated $25,000 in Hours of Service compliance and administrative time savings, and within two years we expect to realize a full return on investment in their technology in improved efficiency and performance," Queen reports.  
For Queen, the company's expertise, equipment, technologies and drivers offer shippers a level of reliability and an ability to rise to any challenge. "We're committed to getting the job done right 100% of the time because we are dedicated to quality and constant improvement," he concludes. "By staying ahead of challenges, we're prepared to handle all the needs and the headaches that go with modern commercial transportation." 
This article previously appeared in Fleet Equipment Magazine.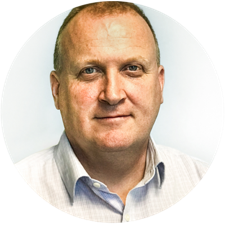 As ORBCOMM's Senior Director of Product Marketing, Denis Cody leverages over two decades of industry experience in international B2B marketing to help develop and execute GTM strategies, positioning and messaging for our suite of products and solutions.