Introducing the TS 310 Wireless Temperature Sensor
Remote temperature monitoring is a key element within any smart reefer fleet management ecosystem, delivering the data that fleets need to ensure the safety and integrity of their cargo. And it's driven, in large part, by sensors. We recently developed a new wireless sensor—the TS 310—specifically for European fleet managers so they can comply with all the industry standards, including the EN 12830 regulations for the management of temperature-sensitive goods.  
Part of a complete temperature monitoring solution alongside our European cold chain telematics devices and our cellular connectivity, the TS 310 provides everything that cold chain fleet managers require.  
General cargo temperatures and multi-zone monitoring can be processed and managed remotely with the TS 310's Bluetooth 5.1 connectivity. With its ruggedized IP69K-rated shell, the TS 310 collects temperature data in virtually any climate or conditions, including dust, humidity, water, shock and vibrations.  
Easy to install and supported with a dedicated mobile app, the TS 310 delivers a minimum life expectancy of five years before the need for maintenance or replacement and is compatible with our Euroscan MX2 (with AG 400) device and our ST 9100 series.  
Four Reasons to Go Wireless
For reefer fleet managers aiming to revitalize their operations with sensor technology, one of the first decisions they need to make is choosing between wired and wireless. While both have their pros and cons, wireless temperature sensors are the way of the future due to the improved technology supporting them. 
Here are the top four reasons why wireless temperature sensors like the TS 310 may be the right choice for your reefer fleet. 
Lower Installation Costs
One of the main benefits of wireless sensors is that they are much easier and cheaper to install than their wired counterparts, which can be time-consuming and expensive, requiring extensive cabling and conduit work. This is particularly useful for large fleets with thousands of assets. 
Greater Use Case Support
In some cases, wired sensors just won't work. For instance, installing wired sensors on leased trailers isn't practical as they aren't owned by the fleet. This inability to support certain projects can prohibit meaningful data from being collected.  Wireless sensors, on the other hand, can be set up virtually anywhere, enabling fleet managers to bring intelligence into their operations regardless of the use case. 
Easier to Deploy and Scale

Wireless sensors are highly scalable as the need arises. Fleet managers can move them as necessary from vehicle to vehicle with ease, making them the ideal partner for large fleet deployments. This is especially important for fleet managers, as they can repurpose wireless sensors without needing to transfer over the wired infrastructure. 
Reduced Maintenance Upkeep
Typically, the more components that a product has, the more upkeep required. Wireless sensors need less maintenance than their wired counterparts, as they don't have the wiring infrastructure that can be damaged from daily operations. This saves fleet managers time and money while also reducing the risk of sensor failure, which could lead to poor data collection and unnecessary temperature incidents. 
Learn more about our TS 310 wireless temperature sensor for the European market in our datasheet.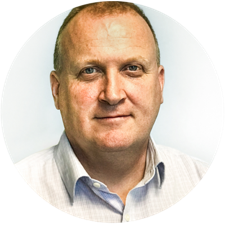 As ORBCOMM's Senior Director of Product Marketing, Denis Cody leverages over two decades of industry experience in international B2B marketing to help develop and execute GTM strategies, positioning and messaging for our suite of products and solutions.