With more than 4,000 people in attendance and nearly 400 exhibitors, TMC's Annual Meeting remains one of the world's premier trucking events and a must-visit for industry professionals.  
This year, the focus was on advancing reliability by solving industry problems with root-cause analysis and, of course, cutting-edge technology. 
For those who couldn't make it this year, here are some of the key points that were raised during the event. 
Emphasis on Smart Trailer Technology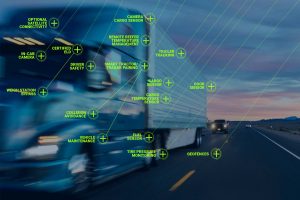 Every year, we're seeing a greater focus on the value that technology can offer fleets. Not only does it provide a better understanding of the issues affecting business and assist in the development of countermeasures, but it can help reduce breakdowns and eliminate waste associated with vehicle maintenance. 
With trailer order backlogs still looming large in the industry, improving utilization is the closest that some fleets can get to scaling their business. Deploying smart trailer technology provides significant impact across your business—including maintenance, cargo safety and integrity, utilization, customer relations and more. 
The Industry's Future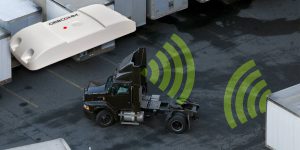 Making the most of what you have seems to be where our industry is heading. And to do this, fleets will need to leverage technology across their entire operation, creating a cohesive and connected platform that feeds data into every business unit to inform decisions. 
Concerning the future of smart trailer technology, we heard plenty of discussions around monitoring tire pressure, wheel temperature, brakes and lights. In addition, inward and outward fleet cameras and tractor-trailer pairing remain useful resources for fleet managers. 
Alternative power sources were a topic of interest driven by carbon footprint concerns, with hydrogen-powered vehicles taking the lead. We heard lots of talk involving last-mile delivery and the growing role that autonomous vehicles will play in the future. 
All of these discussions, across different aspects of the business, focused on the same message: using technology to solve problems. 
Trailer Technology Triumphs at TMC
TMC held four technical sessions and eight study groups designed to help fleets deep dive into a range of important topics, from future powertrains and electric-vehicle battery safety to recruiting and retaining technicians, and direct-to-trailer communications. 
I was honored to be part of a study group session on trailers, bodies and material handling; a subject that ORBCOMM solutions significantly impact. We discussed the major issues at hand—order backlogs, supply chain issues and more— and shared how fleets can reduce breakdowns and help eliminate waste through intelligent vehicle maintenance driven by technology. 
What to Remember from TMC 2023
It was great to meet OEMs, customers, partners and other industry professionals this year at TMC 2023. For those in attendance—and those who couldn't make it—I would like to leave you with a few important takeaways. 
ORBCOMM is the IoT leader in transportation logistics; we've been doing this for over 30 years and have the pedigree that fleets can trust. Our solutions provide significant capabilities that are becoming a necessity for fleets, OEMs and partners. 
Trust in ORBCOMM technology—including our smart trailer solutions and dual-mode satellite/cellular connectivity—to optimize your business, manage market stress and win more business.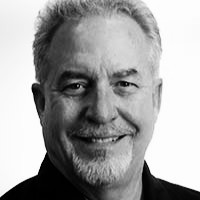 With over three decades of dedication to the transportation and logistics industry, Mark Spicer—VP of Partner/OEM Strategy at ORBCOMM—is an industry veteran that delivers the latest technology to transportation executives across North America to help them improve compliance, safety and performance.