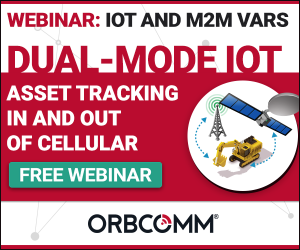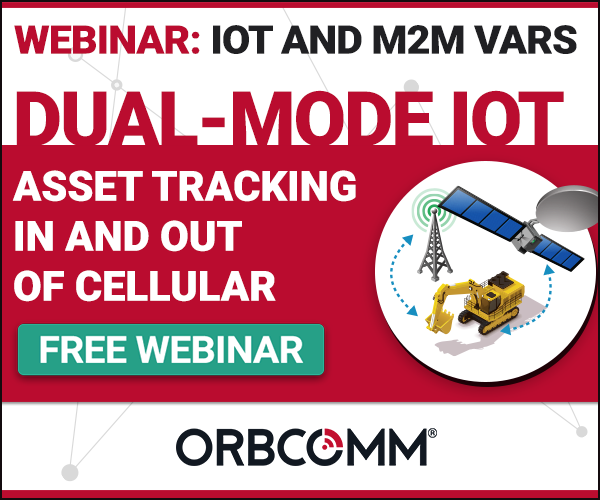 With COVID-19 changing the world as we know it, our first wish is that this finds you safe and well. For those of us fortunate enough to continue working, we're facing up to the prospect of doing so from home for the foreseeable future. Regardless of your new reality, ORBCOMM wants to ensure you stay up to speed on the latest innovations in industrial IoT and M2M…
The All-New ST 9100 Dual-Mode Terminal for Industrial IoT
Free Live Webinar: Tuesday, May 5, 2020, 1pm EDT (5pm UTC)
(Sesión en español: Jueves 7 de mayo)
What hasn't changed is that there are 30 billion connected devices in the world today, and that number is expected to double in the next four years. Industries all over the globe are taking advantage of IoT connectivity to enhance their operations, and satellite is critical to ensuring the uninterrupted flow of information.
Join ORBCOMM's experts for this informative and engaging webinar where you'll learn about the many capabilities of our brand-new ST 9100 device – a dual-mode satellite and cellular terminal for diverse IoT applications, ideal for remotely monitoring and controlling assets across multiple industries:
Transportation: Keep fleets connected with uninterrupted efficiency.
Mining: Track and enhance operations both inside the mine and out.
Maritime: Never lose sight of dry and refrigerated assets or vessels at sea.
Oil & Gas/Utilities: Safely monitor and control remote equipment in the field.

Who Should Attend?
This webinar is a must attend for value-added resellers, distributors, solution providers, system integrators and anyone involved in the development of IoT, M2M and satellite-based solutions. Whether you're an established ORBCOMM VAR looking to get to the next level or are looking to bolster your solutions, you're sure to walk away with some practical tips and fresh ideas.
Get tracking with the industry leader in smart IoT-enabled telematics
ORBCOMM asset tracking devices and connectivity provide the total visibility needed to enable VARs and solution providers to optimize utilization, reduce costs, enhance efficiency and more. That's why the world's top companies trust ORBCOMM for reliable, cost-effective, easy-to-use tracking, monitoring and control.
To learn more, schedule a demo or email sales@orbcomm.com.