Knowing the cargo and load status of a trailer gets difficult as soon as the trailer door closes, and the unit leaves the yard.  This can pose several problems for fleets. The product quality can be affected during the trip, which can result in load rejection or insurance claims—not to mention the customer potentially reconsidering the business relationship. Also, from an operational standpoint, dispatch is kept in the dark if they don't know the available volume within each trailer. This can result in them routing trailers that are too full to trips that require more cargo space, or having half-empty trailers skip opportunities where they could have taken on more cargo. Here are a few ways that heightened visibility from cargo cameras can benefit a fleet. 
Enhancing Remote Trailer Visibility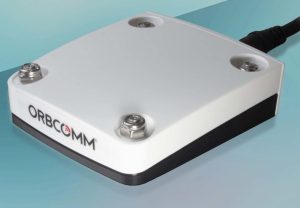 Cargo camera sensors are becoming a mainstay for many fleets as they enable dispatch to view inside any trailer within the pool quickly without anyone leaving their desk. Whether it's finding missing cargo or simply checking to see if selected trailers are ready for the road, this simple functionality can be a valuable addition. Cargo camera sensors can also benefit trailer utilization by providing a clear picture of what the cargo volume is within each trailer. From this, dispatch can plan accordingly to improve trip routing and save fleets from lost revenue and potential damage to their cargo due to overpacked trailers. 
Creating Value for your Customers 
Having eyes on trailer status whenever you need it can also help fleets provide better service to the customers trusting them with their cargo. Being able to send updates on cargo status can reassure customers that their products are safe throughout the trip—especially if they have high-value goods that can be easily damaged.  Not only can dispatch capture manual photos at any time to show the contents of any particular trailer, but sensor-based and event-based triggers can help fleets automatically stay connected to the status of each trailer. For instance, if there's a trailer door sensor installed, a photo can be taken and dispatch notified when a trailer door opens, which can be valuable for cargo recovery in the case of theft. 
Building Operational Intelligence to Do Business Better 
When fleets are looking for opportunities within their organization to improve efficiency, heightened visibility can shine a light on areas of weakness that can quickly be fixed to reduce costs, save time, improve customer service or prolong equipment life. By using cargo camera sensors, fleets can view how loads are being placed within each trailer. Improper loading and unloading can quickly turn into damaged goods and inefficient use of trailer space; both of which can impact your bottom line. 
Investing in a Nose-to-Tail Smart Truck Solution 
Using cargo cameras sensors can provide value the moment you install them into your trailer. However, combining this technology with other tools allows fleets to build an ecosystem that generates insightful data that can win business and improve productivity. To learn more about ORBCOMM's comprehensive cargo camera solution, visit here.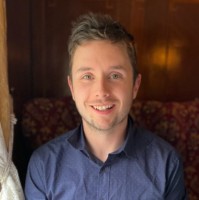 Cody Lirette is Senior Content Marketing Manager at ORBCOMM. With over seven years of marketing and communications experience for both the public and private sector, he uses his passion for innovative technology and plain language to build compelling content that provides value.