2016 was another big year in the rapid development of the Internet of Things, and it was another year of great IoT innovation and growth here at ORBCOMM. Building on our roots as a pioneering M2M connectivity company, we continue to transform our company into a leading end-to-end IoT solution provider. With our expanding portfolio of devices, applications and connectivity, we're changing the way enterprises track, monitor, protect and control assets around the world in multiple industries.
This year, we made significant strides in the delivery of innovative sector-specific products and services across our business units. We've engaged in new platform developments with industry partners. And we've made it easier for enterprises, original equipment manufacturers (OEMs), solution providers and value-added resellers (VARs) to deliver IoT solutions. Here are some highlights from our key business areas.
Transportation
It was a great year for our transportation business, led by our core cold chain solution and an exciting opportunity to be the OEM supplier for Carrier Transicold, a global leader in transport refrigeration equipment. This OEM customer win further demonstrates our long heritage and leadership in providing large-scale, customized telematics solutions for the global OEM market.  On the dry van side, we doubled the business last year as we closed several opportunities with transportation companies including Brown Integrated Logistics, L.J Rogers and Barnes Transportation, that are leveraging our solar-powered, sensor-compatible asset tracking solution for their trailer fleets.
Tougher rules to safeguard food and pharmaceutical supply chains are a global phenomenon, and this year we also launched upgraded temperature compliance solutions for our refrigerated transport customers in the US and Europe. Our European temperature recorders are the first in the industry to receive GAMP5 certification for compliance to temperature monitoring regulations along the supply chain for pharmaceutical products.
The year also saw the latest release of our application for cargo security and condition monitoring. Coupled with our security devices, the application allows shippers, logistics companies, freight forwarders, port and distribution center operators, fleet owners, customs/tax and other government agencies to detect and correct supply chain breaches.
In the container and ports solutions business, another important OEM relationship we announced is with CIMC of China, the world's largest manufacturer of shipping containers, which is using ORBCOMM's satellite service and modem technology to develop a dual-mode "smart container" solution for the intermodal industry.
Throughout 2016, we've expanded our presence in the global container supply chain as well. We're proud to be part of Maersk Line's ground-breaking Remote Container Management solution for its global reefer container fleet.
Heavy Equipment OEM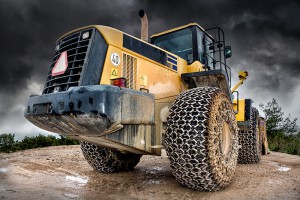 We entered into a new agreement with Terex Materials Processing, part of the global equipment giant Terex Corp, to deliver a customized end-to-end telematics solution to track and monitor their mobile crushing, screening and recycling machines.
We also rolled out our new solution for the heavy equipment sector that gives OEMs, dealers and end-users in construction, mining, rail and utilities complete visibility of equipment fleets, enabling improved maintenance and management. This business continues to grow and expand as we evolve our solution portfolio to address new market requirements and demands.
Wireless IoT Services
ORBCOMM is unique in its depth and breadth of IoT connectivity offerings. Our suite of solutions for wireless Internet failover and connectivity for IoT deployments such as ATMs, vehicles and digital signage is a fast-growing segment of our business and shows no signs of slowing down next year.
Growth through Acquisition
Furthering our strategy of expanding our geographic reach, technical capabilities and distribution into incremental vertical markets through acquisition, this year we increased our footprint in Africa, one of the fastest-growing IoT markets. In May, we completed the acquisition of Skygistics, a long-time distribution partner. Now called ORBCOMM Africa, the division brings an established sales base and distribution network of over 250 customers across 22 African nations.
OG2 Satellites
December marked the anniversary of the launch of ORBCOMM's final 11 OG2 satellites. It was a milestone event for ORBCOMM, capping a 10-year journey from initial financing to the spectacular launch. The last of the new satellites entered commercial service in March, completing the full OG2 constellation deployment.
One year later, the OG2 satellite fleet is processing over 65% of our network's Machine-to-Machine (M2M) traffic. In June the ORBCOMM network processed a record 1.3 million messages in a single day. Our customers around the world are pleased with the improved performance and availability of our enhanced satellite constellation, which will continue to improve as we add additional new services.
Satellite AIS
The new OG2 satellites have continued to improve our Automatic Identification System (AIS) service, our vessel identification and collision avoidance system. We're now able to process over 18 million messages per day, a 35% increase from last year, and are tracking over 180,000 vessels per day, up 33%. Customers are receiving up to 10 times more satellite passes and up to 14 times more views per day, which is well ahead of our competitors. With several recent wins in both the government and commercial sectors, ORBCOMM has reaffirmed its position as the industry's preferred provider of satellite AIS data.
Looking Ahead to 2017
Looking forward, there is virtually no part of industry that IoT innovation won't touch, opening up endless possibilities for ORBCOMM's IoT solution portfolio. In 2017, ORBCOMM will continue to be at the forefront of IoT solution delivery, enabling real-time visibility, remote control and rich data analytics to solve complex logistics, manufacturing, services, transportation and supply chain challenges across the globe. With nearly 100 engineering and design projects in development , we end the year as we began – making a strong impact on the global IoT industry through continued innovation and growth.