At the beginning of June, the Digital Container Shipping Association (DCSA) released a set of IoT standards for container connectivity that usher in the era of smart containers and greater visibility along the supply chain. This builds upon the track and trace standards established in January, and will lead the container sector to adopt the technology that we are used to seeing on land by creating a common language in container shipping.
ORBCOMM welcomes the new DCSA IoT standard, which is validation of the work we have been doing in various sectors including maritime, ports and multi-modal. I was asked for my take on the new standards, and why they are such a positive for the industry:
Q: Was there demand for these standards?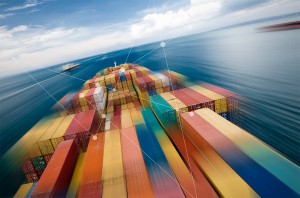 A: While the new IoT standards may sound ambitious, the maritime and container industry is actually lagging behind other sectors which have already implemented data standards/sharing. There are certainly challenges to tracking containers from one point of the globe to another, especially when cargo is at sea, but the technology for multimodal transparency has existed for quite a while. After all, if you think about it, it's par for the course for an end-user to track a delivery package from UPS or Amazon on their mobile phones and watch it make its way from a warehouse and various distribution centers to their doorstep.
While some shipping lines have adopted this technology, including ORBCOMM customers, it has taken a push from the DCSA's nine members to bring us to the point where we are implementing this way of operating across the container sector so that it will become the norm.
Q: What do the new IoT standards do?
The new IoT standards are focused on creating an industry framework for interoperability, which apply to Gateway Connectivity Interfaces including radio standards for gateways on vessels, on land, at event locations and for handheld devices. In essence, it is aligning various means of data collection and setting network connectivity requirements for reefer containers, dry containers, and the RFID registration of these containers.
The intention is that by ensuring that technology used to monitor, and track containers is standardized, it will be possible to track a container along every step of its journey and monitor the contents. As the DCSA points out, IoT standardization also means that service providers such as ORBCOMM will be able to create data collection and processing platforms that can be used by multiple stakeholders including vessel owner/operators, ports, terminals, container yards, inland logistics providers and also other third parties.
Q: What does the new DCSA IoT standard mean for ORBCOMM and its customers?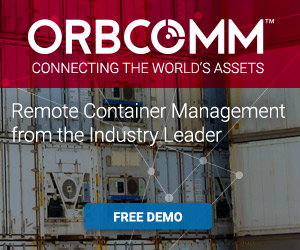 A: As we explained in this blog post, we are very excited that the DCSA is creating these standards as they align perfectly with the container management solutions we have been offering ORBCOMM clients. In fact, we are hoping that these standards will spur other sectors to follow in container shipping's footsteps and harness the multiple operational benefits that IoT and data integrations can deliver.
Not only does ORBCOMM operate 16 vessel gateways, meaning that we have decades of experience in the data collection targeted by the new standards, but we already offer our customers the technology to track assets using a combination of data from trusted partners and our own fleet of satellites.  Our engineers have created a single, simple interface to assimilate these multiple AIS data streams and cellular monitoring so that the data is effortlessly processed into meaningful information. This data is integrated into an array of back-office systems including booking and terminal operating systems and our customers are already availing of the benefits that the DCSA is hoping to bring to the container sector.
Q: Will there be teething issues within the industry to comply with the new standards?
A: The DCSA IoT standards are not specific to a single provider, rather, they are setting a standard the different suppliers will have to ensure their product portfolios comply with. Unlike some of our competitors, our experience operating the industry largest deployment of vessel gateways using multiple communication technologies means that our engineers are used to creating APIs (application programming interfaces) and can ensure that all existing ORBCOMM technology is compliant with the new standard. In fact, we have demonstrated capability in each of the technologies in the DCSA standard as well as experience helping our customers in other sectors (such as heavy machinery) comply with incoming standards.
While it would be irresponsible for any company to claim that there will be no teething trouble at all, ORBCOMM customers can rest easy knowing that, as a global provider of Machine-to-Machine (M2M) and Internet of Things (IoT) solutions with over two decades of experience, we particularly well equipped to assist them with this transition.
Additionally, as our customers are no doubt aware, our emphasis on flexibility of the solutions we provide in order to meet their bespoke needs mean that we have a strong focus on backwards compatibility and futureproofing our technology.
Q: What's next on the horizon from the DCSA?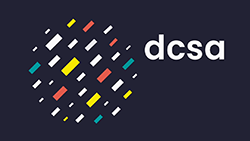 A: The DCSA has explicitly stated that its mission is "to drive technology standards and frameworks that will enable carriers to bring innovative solutions to market. Leveraging DCSA standards will improve a carrier's customer experience, operational efficiency, regulatory compliance and business agility."
The recent standards are the first of three planned IoT standards that the DCSA is issuing in order to establish connectivity requirements for reefer and dry containers, as well as the RFID registration of these containers. It has clarified that future releases will focus on "data structure and handling, physical device specifications as well as security and access management."
ORBCOMM is confident that our technological know-how, talented engineers and industry experience will ensure our ability to comply with the upcoming standards from the DCSA and other professional bodies.
Al Tama is ORBCOMM's Vice President & General Manager, Container and Port Solutions. Al leads the teams that manage solutions for Container and Ports and Over the Road Transportation assets. Al has more than 13 years of experience delivering mission-critical systems to shipping lines, marine terminal operators and port complexes, and trucking companies.