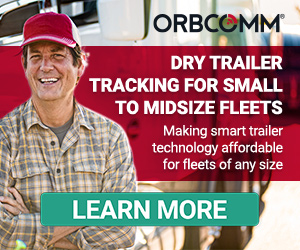 Small and midsize fleets have plenty to be concerned about when it comes to maintenance in 2021. With the opportunity to buy new trailers in short supply well into 2022, small and midsized fleets can expect to have to wait their turn until larger fleets receive their new trailer orders.
On the flip side, existing trailers are at risk of being furloughed due to component shortages, which have thrown a wrench into getting replacement parts. Other external factors are also at play. As a result of the demand for home and business Amazon-style delivery, trailers are experiencing increased wear and tear due to frequent trips during last-mile delivery and may require more frequent servicing. When combined with COVID-19 protocols limiting technician-driver interactions and the ever-present goal to improve fleet uptime and CSA scores, all of this makes for a challenging time for midsize fleet maintenance. 
The result is twofold: the health of the existing trailer pool has become a priority and assets will have to be kept for longer than anticipated before being traded out. When you consider that the trailer pool of a smaller-size fleet is typically older than that of larger fleets, the challenge to keep trailers on the road for longer is compounded.   
How Trailer Telematics Can Help 
Finding ways to keep trailers healthier for longer can alleviate some of the pressure that maintenance managers and their crews are facing. Trailer telematics is a natural ally for fleets of all sizes, but especially growing fleets. Since they sometimes lack the capital or lease financing available to larger businesses, each trailer needs to be used more efficiently and endure longer than assets owned by enterprise-size carriers. This is where trailer telematics data can shine. For instance, maintenance managers can employ shorter servicing intervals based on real-time odometer readings , or they can use alerts and notifications to schedule servicing dates that won't be missed. If drivers have in-cab devices, electronic driver vehicle inspection reports (DVIRs) can close the loop between drivers and the maintenance team–a gap that has grown wider with COVID–to ensure that the shop is receiving diagnostics information earlier and can therefore proactively order parts. 
Here are three ways that maintenance crews for small and midsize fleets can leverage trailer telematics: to reduce roadside service calls, limit CSA violations and increase fleet uptime. 
Limit Roadside Service Calls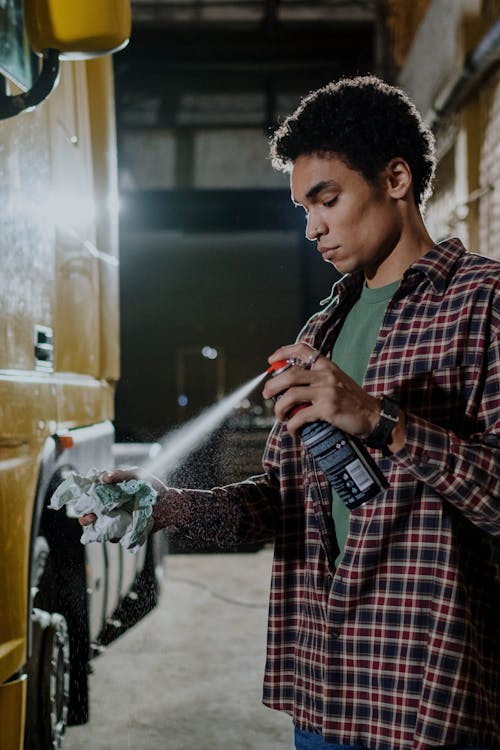 For every broken trailer, there's typically a previous repair that could have been done to keep the asset on the road. Resolving a trailer component malfunction in the shop is much better than fixing one on the shoulder of a highway.  Trailer telematics data can simplify diagnostics, one of the cost-intensive and time-consuming parts of servicing used trailers. Rather than going through a component checklist to determine where the issue is, technicians can rely on automated fault code detection to skip troubleshooting and start repairing, clearing the shop quicker and getting assets back on the road faster. This doesn't eliminate the need for pre- and post-trip inspections; if drivers have access to a DVIR, they can leverage a closed loop with shop technicians, helping maintenance leaders keep a digital record of each trailer to prevent missed repairs resulting in roadside calls.  
While there are numerous reasons for truck breakdowns, tires are a common culprit. Real-time visibility into the wear and tear of tires, brakes and other components enables real-time condition monitoring and alerts that can help crews proactively repair trailers before they break down, cutting back on trailer downtime and optimizing fleet uptime.  
Reduce CSA Violations 
Did you know that over 70% of this year's CSA violations were from maintenance or service problems? Excessive fines can not only put repair crews in the doghouse with fleet managers, but it also hurts a fleet's safety reputation, as it's a clear indication that potentially unsafe assets are being put into rotation.  
Trailer telematics can play a role in reducing these violations by providing real-time visibility into lighting, brakes, tires and other components that are known to be usual suspects during roadside stops. Often, many of the issues reported would have been easily preventable with proactive trailer maintenance programs in place. 
Lights remain the top culprit for vehicle-related offenses, with 28% of total violations. Often this is a result of broken or missing lights that were missed by service technicians but can be quickly recognized with light-out detection. Brakes are also a frequent offender, with over one million violations just last year, including over-worn brake pads and faulty brake hoses and tubing. By using sensors, fleets can receive real-time alerts when brakes reach a certain level of wear, enabling technicians to schedule trailers for service before an emergency or roadside stop occurs.  
The third most common issue stems from tire violations, which account for 11% of the overall share of service-related incidents. Tire pressure monitoring systems can enable technicians to monitor pressure and temperature remotely, bringing more intelligence into their maintenance strategy. After all, being alerted to a low-pressure tire makes it much easier to deal with and more cost-effective than replacing a blown tire. 
Improving Fleet Uptime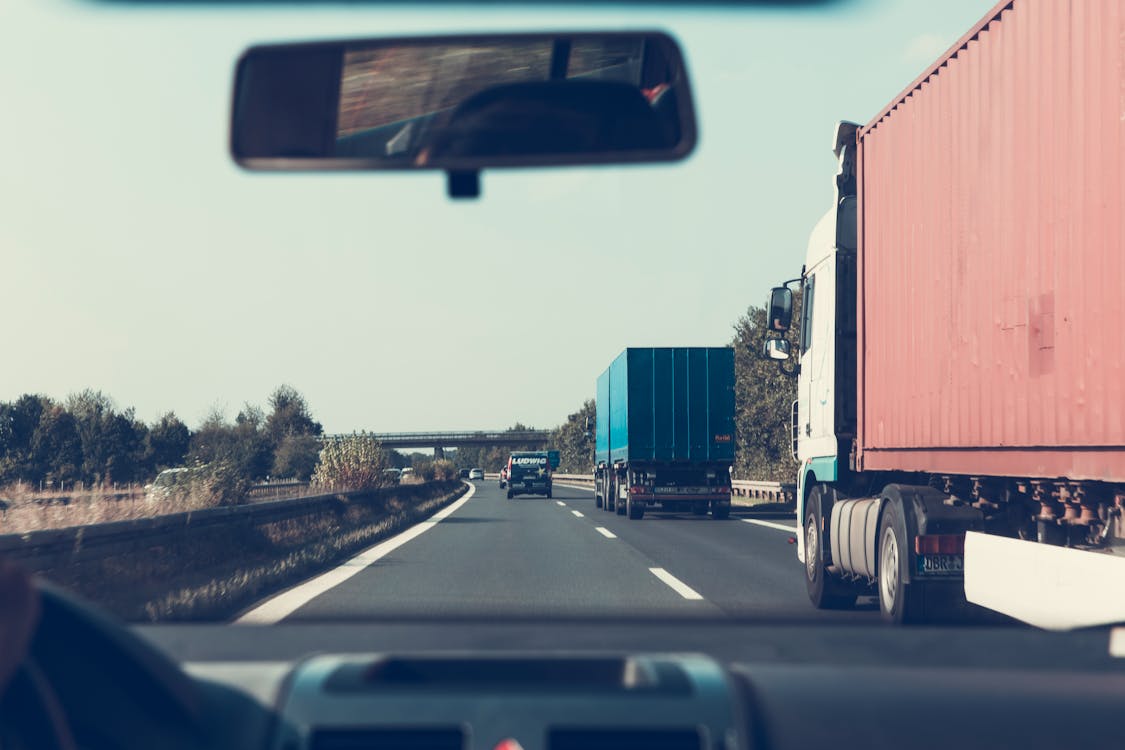 Maintenance managers will be the first to tell you; if a truck isn't on the road, it isn't earning revenue.  Fleet downtime is an important part of the equation for fleets of all sizes, and something that maintenance crews spend lots of time and effort in optimizing. However, for small to midsize fleets lacking an abundance of assets ready for deployment at the drop of a dime, downtime can be devastating, resulting in missed deliveries, inactive drivers and surprise expenses.  
Trailer telematics data can bring further intelligence into midsize fleet maintenance programs without further investment in labour and resources. Not only do location reports allow for easier routing and asset tracking, but they can also inform dispatch and the maintenance team of where a broken trailer is so another can be sent to continue the delivery. Plus, understanding the location of a trailer in need of service can help dispatch direct the driver to the nearest maintenance shop. The time it takes for a trailer in need of repair to reach technicians can be the difference between a quick fix and irreparable damage to the asset resulting in immediate replacement. 
Replacing static date-based maintenance scheduling with data-based scheduling —that is, mileage information collected from trailer telematics—can help provide a fuller picture of when a trailer may need to be in the shop for repairs. A trailer that has carried more weight – or completed more miles overall than another trailer – will likely need brake repairs sooner. On the other hand, a trailer that is being underutilized may be given more shop attention by technicians than it needs, wasting resources. By relying on the data, maintenance leaders can ensure their assets last the full equipment cycle in good order. 
Fleets with mixed trailer makes and models are more common than ever, and no two trailers are the same when it comes to maintenance requirements and recommended service intervals. By using intelligent scheduling driven by telematics data, midsize fleet maintenance leaders can ensure that each specific trailer model is getting the attention it needs.  
With the data from trailer telematics, maintenance managers can flip the script on how they keep assets fully operational. Rather than building a schedule that tries to fit every specific trailer component, maintenance teams can use telematics data to predict faults for an optimized maintenance cycle. By recording interventions as they take place, technician crews can use these incident reports to inform future repair decisions, leading to a more intelligent maintenance program.  
Making Maintenance Easier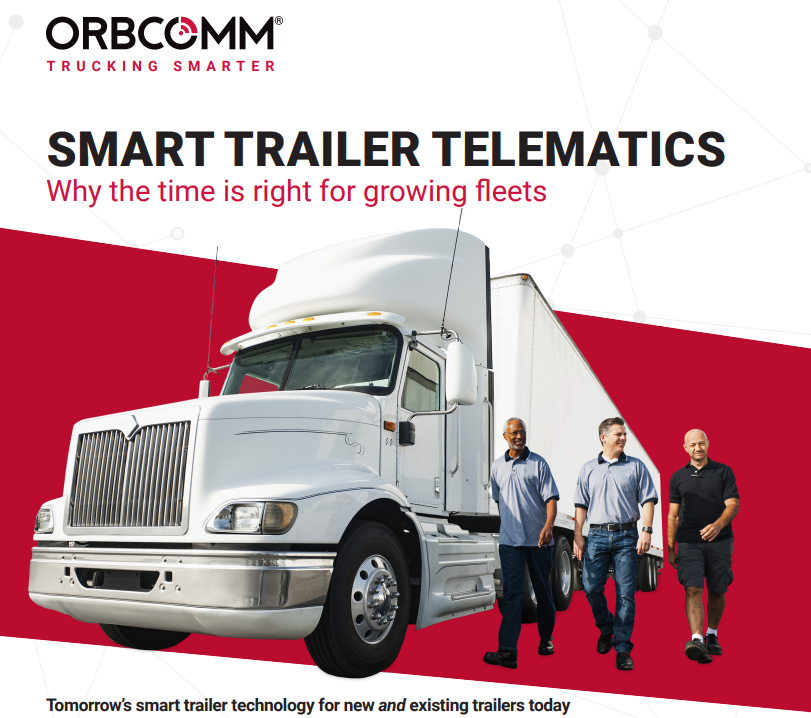 Managing midsize fleet maintenance is tough work–especially in today's market. Luckily, trailer telematics technology is adding intelligence and insights to maintenance programs so that maintenance leaders can monitor trailers whether they're in the shop or on the road.  
Whether it's reducing CSA violations, cutting down on roadside repairs or informing maintenance scheduling powered by data, trailer telematics can help small- and mid-size fleets with enterprise-level service by providing real-time remote visibility into every facet of their trailer health. 
If you would like to learn more about how trailer telematics can help your small-to-mid-size fleet, be sure to check out our smart trailer solutions brochure to learn how tomorrow's technology can help you today.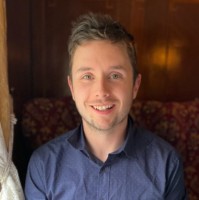 Cody Lirette is Senior Content Marketing Manager at ORBCOMM. With over seven years of marketing and communications experience for both the public and private sector, he uses his passion for innovative technology and plain language to build compelling content that provides value.