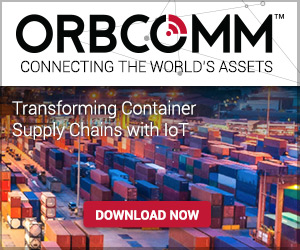 Technology to track containers, cargo and transport assets on the move has been around a long time in various guises, but today is part of an explosive global trend towards Machine-to-Machine (M2M) telematics devices and sensors that are creating digital ports and terminals.
All over the world, we are seeing port authorities looking at how to get 'smarter', using digital technologies to help them optimize traffic flows, deal with bigger cargo peaks and congestion risks resulting from larger ships, and maximize infrastructure utilization.
Digital ports are very complex organisms, with many different interests and activities to juggle on the waterside and landside, and a huge amount of information that needs to change hands between various supply chain members and government entities as goods pass through.
Live data provided by IoT and M2M applications is increasingly seen as a prerequisite for the 'digital port of the future'. Real-time visibility drives optimization, by providing insight on what is happening versus what was planned, and allowing smart decisions to be made as a result. Data generated IoT and M2M applications can be shared, used and analyzed in new ways among multiple stakeholders in the port community. We will undoubtedly see many more examples of IoT connectivity in the future, ranging from telematics on trucks, trailers, chassis, gensets and containers, to devices on cranes and other handling equipment.
"Intelligent equipment" is a current focus for global container terminal operators such as APM Terminals, which is looking at how it can use new IoT and sensor technologies to get much better insight into the location, status, performance and safety of their very large asset bases.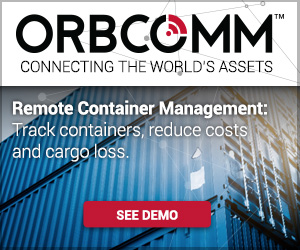 However, as IoT devices and sensors create an explosion of high value data, the challenge for port authorities, terminal operators, shipping lines and other stakeholders in the port ecosystem will be how to manage and evaluate this information. That challenge is not confined to port communities, of course. Harnessing big data to actively improve decision making will be a major challenge in the coming years.
Smart container management solutions are helping make sense of this deluge of data, and IoT is set to dramatically change how all container supply chain stakeholders make decisions based on the big data generated by telematics devices and sensors.
To learn more, contact us and join ORBCOMM at the  TOC Europe Conference in Amsterdam, June 27-29. We'll be joining a session in the Container Supply Chain Conference looking at how digitalization can help the industry achieve higher performance to discuss how the IoT is evolving and what this means for all the supply chain stakeholders.