As we pack our bags and get ready for INTERMAT 2018 in Paris, it's a good time to take a step back and think about heavy equipment telematics and the current industry.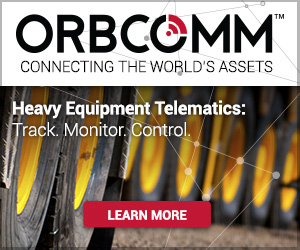 At first glance, the industry trends look healthy. Average annual growth in the global construction market is set to reach an estimated US$17.5 trillion by 2030. This brings with it many opportunities but also a host of challenges for heavy equipment OEMs, fleet owners and rental companies. In every region of the world, the construction industry needs to deliver on ambitious and far-reaching development objectives – increasing urbanisation, the expansion of city regions, energy infrastructure and environmental protection.
In addition to these pressures, competition remains fierce and margins can be thin. In this competitive environment, targets are ambitious and there is a need to deliver quality – of equipment, of project management and, above all, of service. For example, some industry participants are talking about their ambitious "Triple Zero" target – zero emissions, zero downtime and zero accidents.
Delivering visibility, reducing costs
A revolution is happening in productivity and technology that is affecting all areas of our lives, and the heavy equipment sector is no exception. Telematics can help industry participants to deliver on their goals by enabling benefits in three core areas:
Gaining full visibility of their assets to prevent loss or theft;
Driving revenue growth by maximising asset utilisation, and;
Providing the data to enable preventive maintenance, which can help avoid equipment unexpectedly (and expensively) breaking down.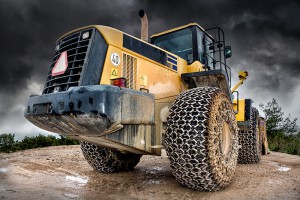 How does heavy equipment telematics deliver these benefits exactly? Satellite IoT technology can now deliver complete visibility of industrial assets operating in remote areas, allowing for remote monitoring and control of fixed assets. For example, the technology can create mining vehicle reports that include engine run hours, utilisation reports, engine data and tyre monitoring. Telematics can even help device owners detect when brake performance is deteriorating, helping companies to stick to their "zero accidents" pledges.
These reports can help fleet owners and other industry participants to put in place predictive maintenance systems, where insight gained from analysis of existing data can be integrated into a service programme to help predict the failure of a particular heavy equipment part. This allows repairs to take place before a breakdown happens, thereby avoiding lost revenue. The analysis can also look in more detail at utilisation and identify, as an example, if drivers are pushing their machines too hard or overloading them, which could create safety issues. Data produced by equipment telematics can also benefit the environment by reducing fuel consumed by idling equipment and making sure work is being done as efficiently as possible, identifying drivers who are wasting fuel (supporting the "zero emissions" aim).
Data analytics: A new paradigm for the heavy equipment industry
Data analytics has more to offer than just preventive maintenance. Greater productivity and better utilisation of assets is a compelling proposition for all participants in the supply chain. Our mission, and the mission of our customers, is to find information patterns that will improve their workflows and business models, delivering valuable return on investment. For example, telematics data can lead to more accurate job costing and estimates, allowing industry participants to submit more competitive bids and avoid unwelcome surprises further down the line.
This helps to explain why, in addition to the growth forecast in the construction industry, a new market report forecasts that the global telematics in heavy equipment market is expected to reach a value of US$6.5 billion by 2025. The market is projected to expand at a CAGR of 15.1% during the forecast period from 2017 to 2025. ORBCOMM intends to be at the forefront of that growth.
Heavy equipment solutions that deliver insight and control
ORBCOMM will be showcasing a number of developments at INTERMAT, including an enhanced fleet management solution for the heavy equipment industry that includes additional features and functionality for its asset tracking device and FleetEdge web platform. We have a wide range of market leading cellular and satellite modems and devices that delivers unique visibility and actionable data. Come to Hall 5A Stand L 057 to find out more from our team, or check out our website.
Our heavy equipment management technology stands out for three reasons:
It has been built by a team that understands the heavy equipment industry and can develop products that are hardwired to work according to the needs of the industry.
We produce technology that is easy to customise or rebrand and which can work specifically for OEMs, by allowing them to control how much information they share with fleets or rental companies.
In a complex and fast-moving industry, we understand the need for simplicity, creating simple interfaces that are easy to customise.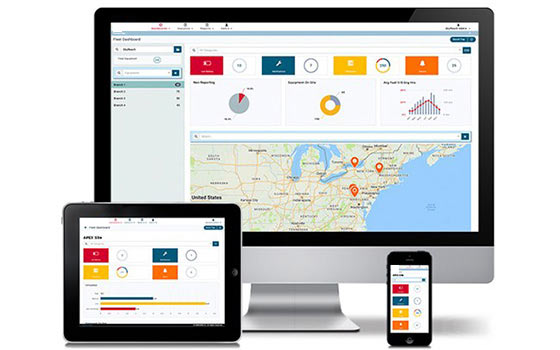 This is all backed up by a technical, commercial and operational team that is available wherever and whenever you need us.
If you are attending Intermat, be sure to schedule a meeting with us (we still have a handful of slots left) or drop by Hall 5A Stand L 057 to discuss the latest technologies that can help the heavy equipment sector drive increased visibility and greater efficiencies. You can also get a sneak preview of some of our latest satellite and cellular devices, developed specifically for the sector.