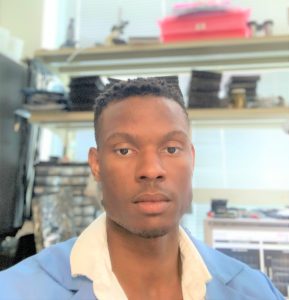 ORBCOMM's pioneering technology is used by over 400 value-added resellers (VARs) and system integrators worldwide to power innovative solutions that address real problems across agriculture, natural resources, oil & gas, utilities and more. But that's not all: our highly qualified team of Field Application Engineers work with VARs to provide creative proofs of concept, fix complex technical issues, facilitate third-party integrations and more. We recently sat down with Field Application Engineer Obinna Enemuoh to discuss what's happening in the VARs space, some of his favorite projects to date, the latest industry trends he's seeing and more. This article is also available in Spanish and Brazilian Portuguese.
---
Hey Obinna, thanks for joining me.
You're welcome! Glad to be here.
Let's get started. What is your background?
Electrical engineering at Carleton University. I moved here from Nigeria in 2008 and did a pre-university program before starting at Carleton.
Do you find electrical engineering has helped you as a Field Application Engineer?
It has been useful for sure, but I would say 80% of my job is focused on software. When we have to debug a printed circuit board assembly or use a multimeter or an oscilloscope in the lab, it has come in handy.
So you're learning a lot about software engineering in the field then?
Yeah, that's correct. I do more with satellite terminal solutions which are programmable terminals so that's where I do a lot of software programming.
What led you to ORBCOMM as a trained electrical engineer?
My first job out of school was in the semiconductor industry, and then I moved to manufacturing. I was excited when I got this opportunity at ORBCOMM because it's IoT and machine-to-machine communications. When you look at where the world is heading—with digitalization—I felt it was a very strategic position.
Speaking of where the world's heading, you're helping VARs incorporate this technology. What value does the field engineer team provide VARs?
We're able to listen to the problems that they're solving. From that, we can suggest to them the best solutions that they can use from our portfolio. We can say "Okay maybe you need a GT 1200 terminal" or "maybe you don't need a dual-mode terminal", so we can suggest the appropriate technology for their use case. On top of that, we can also provide proofs of concept and continue communicating with them, leaving that window open so they can build custom applications with our input.
Have you seen any trending use cases that VARs are building solutions for?
I haven't, and that's part of what I like about this job: it's pretty different every time. Often, the communication protocols are the same; for instance, I've done a lot of Modbus but besides that, it's quite new every time.
What are some of the biggest challenges VARs are having in the field today?
I see a lot of companies that are having difficulty getting the data they're generating. So with our solutions, we've helped them be able to gather this data and use it. They typically don't have the right backend to retrieve it, so that's a common issue. Another common problem is integrating solutions from multiple providers. Many of them use sensors and devices from different manufacturers so they are constantly the middleman in communication between multiple manufacturers and suppliers.
And a field engineer helps them with that by knowing how to integrate with these devices?
Yes, exactly. Sometimes we will reach out to these suppliers and work with them directly to solve these issues for our customers. Plus, if our customer has any problems with the setup for these devices, we jump in.
Do you have a favorite project so far?
There's one in Colombia that I enjoyed a lot. They were trying to monitor gas and flame levels and report changes in states. It was challenging because there were like 69 different sensors. In our Modbus 2 app, we have only 31 different addresses. So basically, I had to build my own Modbus decoder. This was a really good experience for me. It was time consuming, but it was definitely very useful and I can say now that I truly understand the Modbus protocol.
But not only that, they gave us a live demo—introducing different gases to the detector—so we could see the application in action, actively reporting on the changing states. They introduced different gases like methane and propane, which had different rates of dissipation. The application had to be able to adjust and be fast enough to catch changes in state considering the gas type and dissipation rate.
It'd have to be quite intelligent then?
Absolutely.
You mentioned that you liked how different the projects have been, but do you have a favorite industry?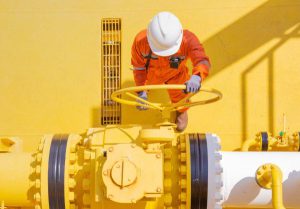 Honestly, I don't have a favorite industry that I really like, they've all been interesting in their own way. Another that comes to mind is a project where the customer wanted to measure the turbidity in a river. They wanted to know how clean it was and report if it crossed a certain threshold. When the threshold was passed, they wanted an alarm to be sounded and a wash to be activated. We had to implement the digital output to start the wash. But yeah, I like all the diversity in the projects. One trend though is the turbidity project was a Modbus application. Same with the Colombia gas monitoring project.
What's the biggest opportunity you see for our VARs moving forward from a solution standpoint?
I would probably say data analytics because right now, we're able to give VARs lots of data, but I believe moving forward, analytics will be a huge focus for the industry as more companies find insights from it.
You mentioned that field engineers work a lot with the ST products? Any others?
I've worked with the GT 1200 solution as well for ORBCOMM Japan like last year.
What do you prefer working on? Do you have a preference?
I'd say the ST series—they're fully programmable so I have a lot more flexibility to be creative.
Based on your experience in the field, where do you see the VAR market heading?
It's all about automation now, isn't it? I think what we'll see is that VARs will be more capable of moving freely from vertical to vertical, providing solutions that are omni-vertical.
What do you like to do in your spare time?
I'm a personal trainer. I do that and also a bit of real estate and I'm also a poodle breeder.
You're a poodle breeder?!
Yeah, we got some puppies as well actually. They're about five weeks old now, so three more weeks and they'll be good to go.
Do you go home to Nigeria often?
I do, yes! Went back in 2021 and I plan on returning for Christmas this month.
Before we end, what would you say the most important character quality for a field engineer would be?
Interpersonal. Having the ability to talk to people and communicate. Technical expertise is important, but we are in the business to help our customers solve their problems.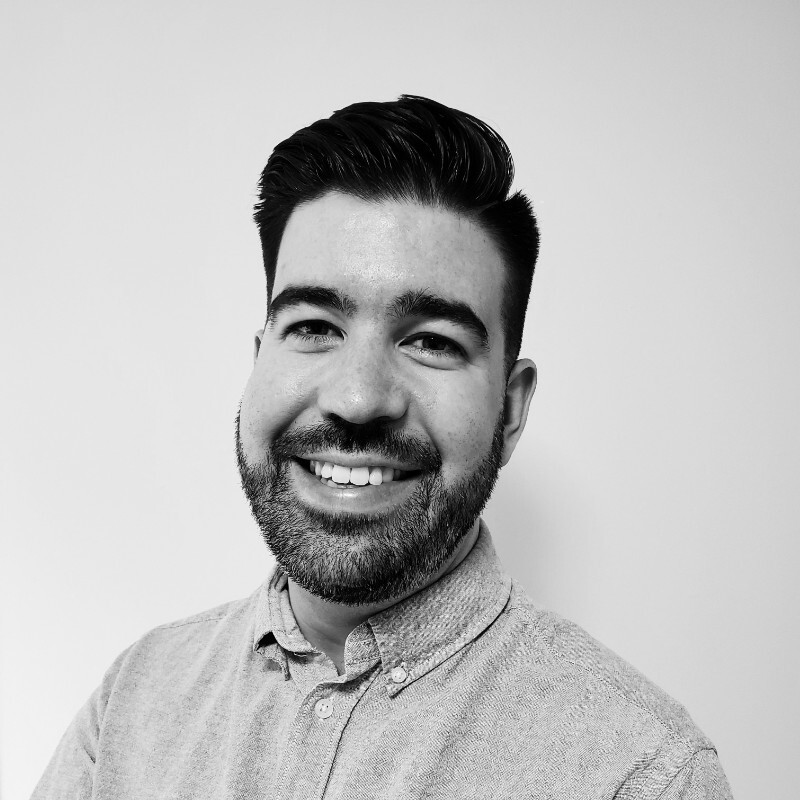 Colin Withers is a Product Marketing Manager at ORBCOMM covering Value Added Resellers, Heavy Equipment, and Government. He has extensive experience in marketing, product management and strategy in the IoT, telecommunications and technology industries.