Modbus is a versatile protocol in the process control and remote monitoring world.  Invented in 1979 by Modicon, now part of Schneider Electric, Modbus is used by thousands of companies worldwide on a wide range of devices including Programmable Logic Controllers (PLC), Remote Terminal Units (RTU), and sensors.
The basic concept of Modbus is the exchange of information via logical addresses in four key formats:
Holding registers which support read or write;
Input registers for read only;
Coils for read and write of Boolean data; and
Boolean input for read only.
Because of the flexibility of Modbus, most process control information can be represented in one of the four address formats.  For example, a holding register could hold temperature or pressure values, while a coil could hold the desired on/off state of a pump or compressor.
Data originating from a device via Modbus can help oil & gas companies and SCADA integrators achieve cost savings through better operational efficiency, improved maintenance practices (pipeline monitoring), accident prevention (pipeline oil spill burns) and environmental management (enhanced water quality, flood recovery).

The widespread adoption of Modbus by industrial process control OEM equipment manufacturers means that most system integrators are proficient when it comes to working with Modbus. As with all technology, the Modbus standard has evolved over the years with minor variants being developed to adapt to new demands not originally considered. This means it is important to work with equipment that can easily adapt to the specific formatting required.  
As the main purpose of Modbus is to exchange information between devices, it only makes sense for ORBCOMM to provide support for this protocol to relay information over a wide area network using cellular, Wi-Fi, and satellite technology.
Modbus is supported via Modbus Agent, a device-level application available for the complete line of IDP Series satellite and dual-mode terminals, and the SG-7100 cellular gateway with extensive configuration capabilities for a wide variety of applications. Modbus Agent enables communication between devices that use Modbus protocol such as RTUs, PLCs and back office applications in SCADA systems.
Specifically over satellite, ORBCOMM's IsatData Pro provides a good fit for a Modbus implementation because of its low latency, cost-efficient, bi-directional communications capability and flexible payload.
To learn more about support for the Modbus protocol, email sales@orbcomm.com.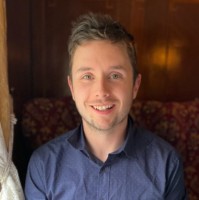 Cody Lirette is Senior Content Marketing Manager at ORBCOMM. With over seven years of marketing and communications experience for both the public and private sector, he uses his passion for innovative technology and plain language to build compelling content that provides value.