Digitization of global container supply chain operations is upon us and big data from IoT devices will play a critical role. Early adopters of IoT-connected 'smart containers' are starting to reap the first fruits of the new digital economy, reporting tangible reductions in operating costs and better insight into the real causes of waste, loss, damage and claims.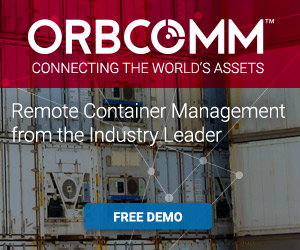 But the transition to 'smart shipping' is in its infancy and many questions remain as the industry feels its way towards this new reality. Not least of these is how IoT technology will develop in the future and what that means for companies making their investments in smart containers today.
Digitization and IoT: Not If, but When
Hapag-Lloyd CCO Thorsten Haeser told last year's Cool Logistics conference that of all the issues facing connected container shipping today, digitization of the supply chain will have the greatest impact. "As an industry, we should do our homework and do it as fast as possible," he advised. "In the next 2-3 years, we will see a big change."
"Bringing the container online is the new story," said Mr. Haeser, citing predictive maintenance, real-time alerts, impact identification and position notification as some of the key benefits. "We need to deliver cargo in the best shape at point of destination and manage expectations regarding timeliness. If we can create transparency on where the container is, we can advise the customer earlier and allow them to prepare."
Crossing the Chasm: The Smart Container Journey
Maersk Line has updated the market on its Remote Container Management (RCM) project, as discussed in a previous blog. At Cool Logistics, Maersk's Head of Reefer Management Shereen Zarkani confirmed that in mid-2017 the carrier will share data from its 270,000 IoT-enabled reefer containers with its BCO customers. She said that RCM has already given Maersk Line "unprecedented visibility" and that the company has changed its operating processes and supplier relationships as a result. "Now, the reefer tells us there is a problem and we send a technician out."
Catja Horth, head of Maersk's RCM program, said that since going live at the end of 2015, Maersk had converted 285,00 reefer PTIs (pre-trip inspections) from a long to a short version. PTIs represent a major operating cost to the reefer container industry and a chance for huge cost savings and efficiency gains courtesy of IoT technology.
But getting to grips with all this new information, and new ways of working, is a challenge that should not be underestimated. Sharing learnings from their journey to date, Maersk speakers highlighted that:
Extensive internal and external change management and training are required to make digitization work
Effective adoption requires people with data analytics capabilities to aggregate, analyse and make the flood of information truly meaningful to the business
The industry is only at the early stages of understanding how to act on all of this new information, including how best to present and share data with shippers, ports, terminals and other supply chain stakeholders
Future-Proofing IoT Investment: Beyond the Device
IoT evolution, observed Maersk Line, is "currently moving faster than the shipping industry." Over the coming few years we can expect that to continue. Driven by the commercial and wider business market, IoT technologies will constantly change the game, bringing scale and reduced costs. Users will see more affordable data via GSM and satellite, more and cheaper sensors, new service pricing models and more vendor competition.
So, how do ocean carriers and other asset owners future-proof their connected containers investment and navigate the potential pitfalls of incompatible systems and connectivity 'black holes' in a shifting landscape of M&A, alliances and VSAs?  Discussion on this topic at recent events touched on the need for interoperability and standardization. This is important. But history tells us that standardization is a long and difficult road. In the meantime, the industry needs a way forward now.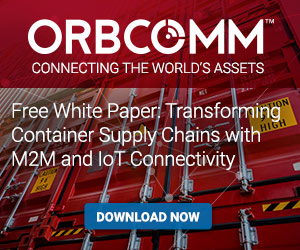 We believe that an important part of the answer lies in technology itself. Specifically, a new breed of device cloud middleware is emerging that allows users to 'speak a common language' to all their connected M2M and IoT devices and networks. At the same time, new application-oriented middleware will enable data from any device to be channelled into any enterprise software. This will create the technical building blocks for the next stage of 'many-to-many' IoT adoption, supporting users to shift the focus from the device to the whole digital ecosystem. The future will be much more agnostic than the present.
To learn more about smart containers, download our latest white paper, or visit www2.orbcomm.com/reeferconnect to stay up to speed on connected containers and port technology.