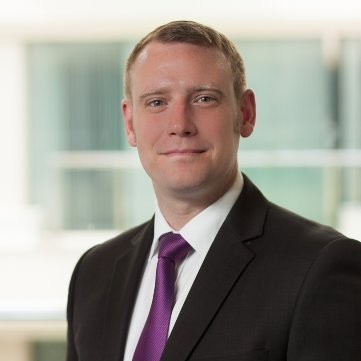 AIS Data: Paving the Way for a Brighter Future
Automatic Identification System (AIS) is a maritime automatic tracking system that monitors a ship's location information, identification and much more. Adam Barnes is ORBCOMM's newest Maritime Business Executive and in this Q&A shares his thoughts on AIS Data and its uses in the industry.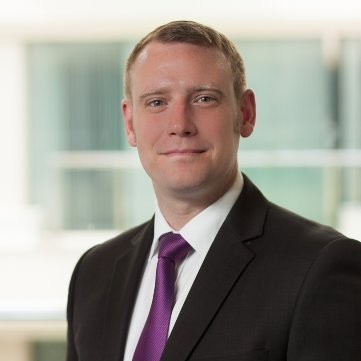 What's the next big thing for AIS?
In recent years, as industrial Internet of Things technology has developed, AIS usage has grown in scope. It can be combined with AI, machine learning and other emerging technologies to extract more and increasingly specific information. From large government entities to small single-vessel companies, AIS can be utilized in a variety of ways.
We have a number of partners who use our AIS data to correlate with satellite imagery and sensor information to help identify 'dark targets' or vessels who turn their AIS on and off for any reason, including to evade detection because they are doing something illegal. Examples include when fishing fleets use transshipment, which is the transfer of fishing catch from one vessel to another, when engaged in Illegal, Unreported and Unregulated Fishing, or when other commercial vessels such as oil and gas tankers attempt to evade sanctions. 
What are some of the typical ways AIS data is used by ORBCOMM partners?
AIS data is used in a myriad of ways. The beauty of ORBCOMM's AIS data is that it combines both terrestrial and satellite AIS feeds, providing the best of both worlds. The data can be used for its original intent to avoid collisions at sea and in busy harbors and inland waterways. But that's just a start. Search and rescue vessels can use AIS as an additional data source to better understand the position and navigation status of other ships in the vicinity to more effectively respond to an emergency.
One of the biggest impacts may be on global supply chain operations. Port managers are already using AIS data to accurately monitor expected vessel arrival, berthing and departure times. This can drive tremendous efficiencies for port and terminal operations, such as improving coordination of the myriad port service activities associated with each vessel call. With today's mega-vessels loading and offloading upwards of 10,000 containers at a time, more precise data on vessel arrival and departure can also have significant supply chain benefits, giving better advance visibility to shippers, hauliers, rail carriers and other parties coordinating complex, large-scale landside logistics.
AIS data is also used by national regulatory agencies to help manage fishing quotas and prevent in Illegal, Unreported and Unregulated fishing with alerts when vessels move into closed or protected zones. This allows authorities to proactively monitor and intercept these vessels.
Thinking outside the box, hedge funds can combine AIS data with cargo intelligence to track the movement of commodities globally to better understand when and where there may be a surplus or scarcity of a particular commodity, informing investment strategies.
How is ORBCOMM different from competitors in the AIS market today?

ORBCOMM provides the industry's most comprehensive global AIS service – full stop. We combine our own, well established, dedicated satellite network for our satellite AIS data with leading terrestrial AIS data streams into a single, easy-to-use interface. ORBCOMM processes more than 28 million messages daily, from over 240,000 AIS transponders. ORBCOMM AIS is proven to be reliable from the most congested waterways to the open ocean.
We understand the market, we're a trusted partner, and we share our experience to help partners be successful. We don't compete with our partners. We enable them to succeed. ORBCOMM is a well-established and financially stable partner with over 2 million subscribers, including numerous Fortune 100 and Fortune 500 companies. Whether it's helping artisanal fishing communities stay safer, making maritime visibility easier, or tracking fisheries' global footprint, I know it's an exciting time ahead.
Where can people learn more about ORBCOMM's AIS technology package? 
Learn more about ORBCOMM's AIS data services here and read more about the three keys to complete maritime visibility here.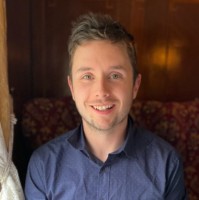 Cody Lirette is Senior Content Marketing Manager at ORBCOMM. With over seven years of marketing and communications experience for both the public and private sector, he uses his passion for innovative technology and plain language to build compelling content that provides value.

Get started with ORBCOMM
Digitalization is transforming industrial operations around the globe. Learn how ORBCOMM solutions can optimize yours.
Get a Tailored Quote