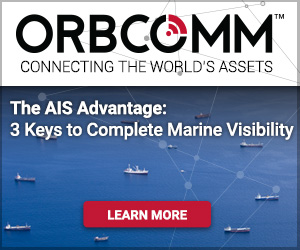 Sea Traffic Management: Maritime Visibility Made Easier
A Deep Dive Into Sea Traffic Management
One of the largest challenges in the maritime industry is that there is no coordinated system that allows the monitoring and control of vessel passage around the world. Compare this to the airline industry which has extremely accurate and up-to-date information. Airline routing and control is very specific and provides for a safe and efficient network of integrated control of the flight of an aircraft.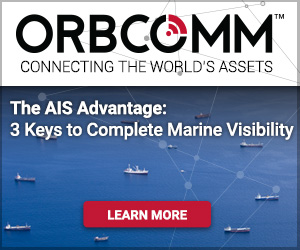 Into this background comes Sea Traffic Management (STM), developed by EU-financed research and innovation projects with several European partners within the areas of academia, governmental bodies and industry.  
STM is a real-time information exchange network that allows for onboard and onshore vessel information to be utilized, enabling more just-in-time arrivals, improved routing, reduced administrative burdens and decreased risk relating to human factors.  
Optimizing Sea Traffic Management 
This enhanced monitoring of vessels helps avoid groundings and collisions, facilitates port scheduling and optimization which would allow for shorter turnarounds, enables bunker and emission reduction and optimizes the use of resources, all which would lead to the more efficient use of the world's oceans by sea vessels that generally provide transportation for 90% of the world's goods. 
One of the enablers of STM is the Automatic Identification System (AIS) that provides the identification of vessels, location, course, and speed plus the ability to provide data from the vessel to shore operations. With the introduction of the 2002 IMO SOLAS Agreement, use of AIS Class A transponders is mandatory for vessels over a certain size. With the introduction of Class B AIS in 2006, the number of vessels utilizing AIS transponders has grown to over 250,000 vessels with the anticipation that over the next few years up to 1 million vessels will be equipped with AIS transponders.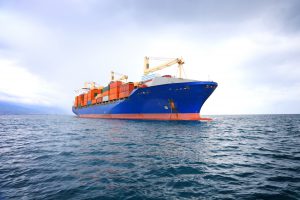 Satellites Aiding AIS
In 2008, ORBCOMM became the first company to launch a constellation of satellites that were able to receive the AIS messages from AIS transponder equipped vessels and transpose this information into usable data that could be displayed providing the name, position course and speed of AIS-equipped vessels anywhere around the world. 
The original intent of AIS was to provide a collision avoidance process that enables vessels to identify other vessels that may be on a collision course and thus be able to take the necessary action to avoid such a collision.  AIS data now contributes a base service for the integration and development of Sea Traffic Management.  This is expected to create a more efficient and environmentally friendly maritime sector. By the year 2030 (relative to 2015) the full deployment of STM is expected to: 
reduce accidents by 50%

 

reduce voyage costs by 10%

 

reduce waiting time for berthing by 30%
lower fuel consumption greenhouse gas emissions by 7%

 
The use of AIS information in the STM initiative enables a more efficient, safer and eco-friendly maritime industry that ultimately results in less expensive products and services into the world at large. 
To see how ORBCOMM's AIS data services can enhance the way you do business, visit www2.orbcomm.com/ais-data or email sales@orbcomm.com. 

Get started with ORBCOMM
Digitalization is transforming industrial operations around the globe. Learn how ORBCOMM solutions can optimize yours.
Get a Tailored Quote