For fleet managers, accommodating new business can be difficult in the best of times – let alone today's current climate of dragging trailer backorders and component shortages. Many have been forced to look inwards as they await their new assets, using technology to improve productivity, cut costs and boost operational intelligence so they can win more future business with the resources they have today.  
We're going to look at five solutions that can help fleet managers drive revenue while they await new resources. 
Trailer Telematics 
According to the US Postal Service Office of Inspector General, the Postal Service spent $7.1 million over a 14-month period on idle trailers in 2019. The inability to remotely locate a trailer at any given time can lead to operational oversights such as this, resulting in money wasted and productivity being hamstrung. Fleet managers can't skip the line-up for new trailers; however, by using trailer telematics, they can ensure the assets they do have are on the road and not sitting in the yard collecting rust. 
From this, they can gather important insights that can enable them to reduce dwell times and improve turn times. Plus, they can use vehicle data to better understand fuel usage per customer and location to lower operational costs. 
In-Cab Cameras 
While location data can be a powerful tool for fleet managers, having visibility via an in-cab camera can provide even more benefits. Not only can it reduce insurance premiums, but in-cab cameras can also protect fleets from having to close up shop due to nuclear verdicts – insurance claims that surpass $1m in damages – by providing video evidence and accident reconstruction that can help prove driver innocence.  
Plus, in-cab cameras can improve driver performance by providing coaching material in the form of live video. This enables fleet managers to have more control and visibility into cases of unsafe driving, enhances driving safety and ensures drivers are complying to regulations. Analyzing the camera data and monitoring driver behavior that is collected can also drive fuel economy and even help prevent accidents. 
Remote Diagnostics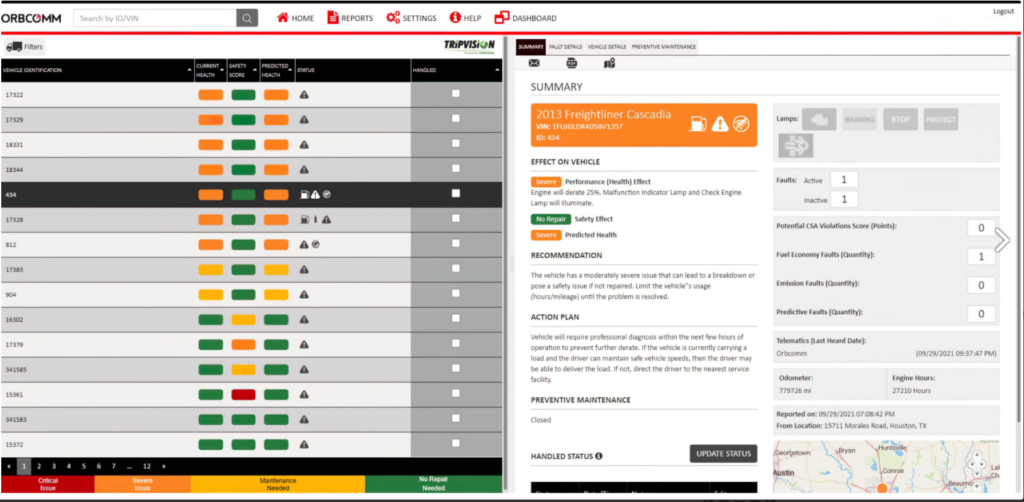 Another key part of improving productivity while awaiting order backlogs is ensuring your assets stay in rotation for as long as possible. This is where our remote diagnostics integration with Noregon can help. Being able to troubleshoot vehicle issues before they arrive in the shop can enable repair crews to respond quicker to problems – and with more accuracy. Plus, color-coded severity levels for each vehicle in the shop can help inform triaging to ensure repairs are being conducted in an optimal order for maximum utilization.  
All of the data can be viewed in comprehensive dashboards and reports so maintenance leaders can view the component status of each asset on the fly and benefit from intelligent service recommendations to optimize longevity. 
Fleet Automation and Digitization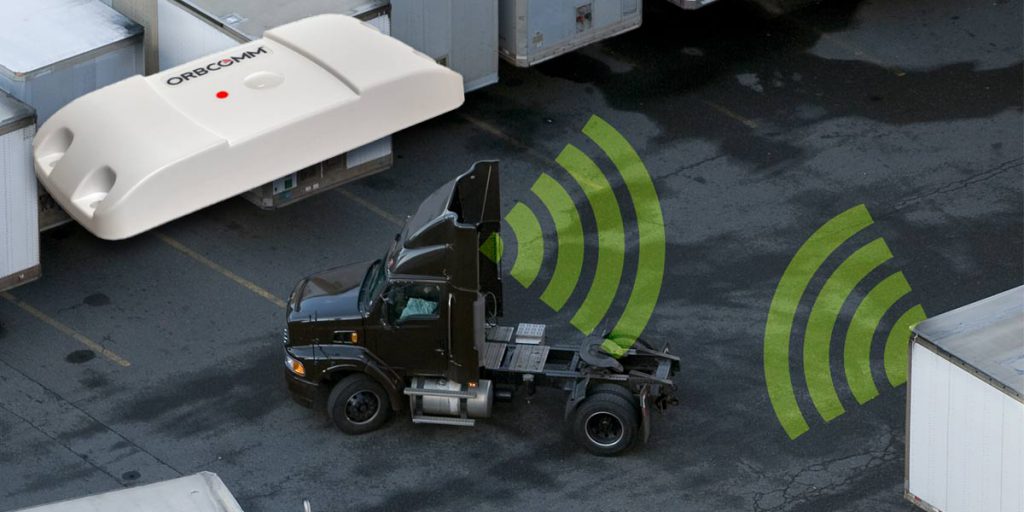 Streamlining operations through automation and digitization can minimize risk of human error while also helping to save time and money that can be better spent on winning more business. Often, this involves the transition to digital signatures and documentation for logging, driver vehicle inspection forms and other manual processes. Considering the current social distancing mandates, digitization is especially crucial as a means of enabling contactless interaction to keep drivers safe. 
Yard management is another area where automation plays a role in improving efficiency and reducing human error. With tractor ID sensors, dispatch can remotely verify tractor-trailer couplings to ensure cargo is going to the correct destination. Not only does this make drivers' lives easier but it can also reduce deadhead miles incurred by incorrect trailers being driven out of the yard. 
Cargo Visibility 
Winning new customers involves improving your productivity but it can also result from providing a better service. By deploying cargo camera sensors, fleets can gain remote visibility into their trailers at will. This improves operational awareness by showing if your trailers are full or empty, which can boost utilization and inform dispatch of which trailers can handle more load. Plus, having eyes within any given trailer can help in cargo recovery initiatives in the case of theft by providing visual evidence – especially with event-based triggers from door sensors. 
The market will eventually right itself but in the meantime, fleet managers can leverage technology to improve their output with the assets they have today. To learn more about ORBCOMM's smart truck solutions, you can read our solutions brochure here.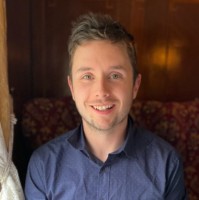 Cody Lirette is Senior Content Marketing Manager at ORBCOMM. With over seven years of marketing and communications experience for both the public and private sector, he uses his passion for innovative technology and plain language to build compelling content that provides value.