With supply chains still in upheaval, 2022 was a year of great change for many–us included. However, through these challenging times, we paved a path forward with product innovations that open the door to new use cases for our customers, strong partnerships with industry stakeholders and investment in ourselves–our people, our products and our mission. 
Here are some of our proudest moments from 2022. 
Revolutionizing Dry Container Management
This year, we made dry container tracking in complex supply chains significantly easier with the development of our CT 1000 solution—an industry first. Once commercially released next year, customers can receive location data detailing the complete asset journey from dock-to-dock, eliminating prior information gaps.  
With this new solution, we're helping our customers drive decisions with meaningful data to inform their maritime operations, helping them improve productivity, cut costs and win more business.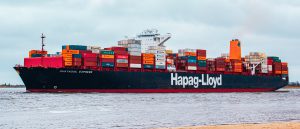 To add to this excitement, we were proud to announce that Hapag Lloyd—one of the world's leading shipping lines with fleet of 252 container ships and a capacity of nearly 3 million TEU—will be the first adopters of this new industry-changing solution, with installations now underway. 
Introducing the New ORBCOMM

As the world evolves, so do we. This year, we launched our new website with updated messaging to represent the ORBCOMM of 2022: solution-oriented, innovative and, most importantly, focused on the power of data and analytics. 
Check out our new website and learn all about our new products and partnerships. Plus, feel free to visit our resources library for comprehensive eBooks, white papers, on-demand webinars and more. 
Full Calendars Again!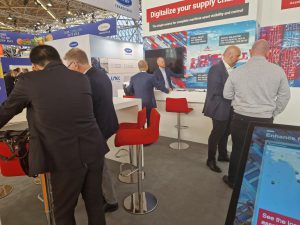 We were glad to see more in-person events back on the calendar this year. Members of the ORBCOMM team travelled to over 30 events across six countries, meeting—and sharing our new partnerships and products—with more than 1000 customers and prospects. 
We also conducted three expert-led webinars this year that dove deep into some of the leading topics of the year.
As fleets continue to fight rising fuel price hikes, we discussed how telematics can play a role in fleets improving their fuel economy through data in a webinar led by ORBCOMM expert Kyle Wallace. 
Looking at the evolution of modern dry container technology, we reflected on how new innovations are changing the way that container shipping is conducted with industry expert Al Tama—ORBCOMM's VP of Business Development, Container and Port Solutions. 
We sponsored a Transport Topics Newsmakers event that looked at smart trailer technology, how it's changed over the past two decades and where the industry is heading with guest speaker Paul Menig, CEO of Business Accelerants. 
New Technology Hits the Market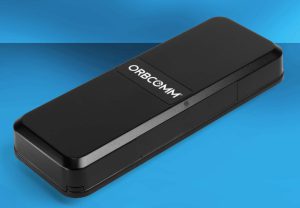 Our engineers have been busy in 2022 with multiple new solutions available on the market. Released this year, the CS 500 cargo camera sensor enables remote visibility into any trailer at any time, allowing customers to improve load management and monitor cargo status on the fly. This solution provides nose-to-tail intelligence that will help customers gain deeper insights inside their operations, including how to maximize trailer utilization, turnaround time and profitability. We extended our tractor ID sensor—IS 400—to refrigerated trailers this year, addressing the costly industry pain point of incorrect trailer pairing.
With this new functionality, customers can improve customers service while helping to prevent the loss of revenue due to cargo spoilage and increased fuel usage from wasted driving hours. Our new smart reefer container solution—the CT 3500—is enabling end-to-end visibility across the supply chain, ensuring customers can monitor cargo temperature and status anytime, anywhere.
Plus, it simplifies operations with streamlined hand-offs and distribution upon arrival, virtual pre-trip inspections, remote data log access and more. Fleet safety is top of mind for us. With the FM 5000 solution, fleet managers can remotely monitor and improve driver behaviour while they're behind the wheel using state-of-the-art voice coaching technology. 
We're excited to hear how these new products have continued to help our customers drive value from their business throughout 2023. 
Building Strong Relationships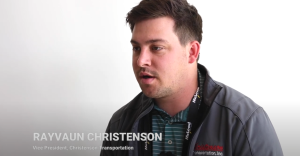 2022 was another strong year for fostering new connections with customers who are looking to take their businesses to the next level with the power of data.
Hill Brothers, a leading trucking and logistics service in the American Midwest, has chosen ORBCOMM to help manage their dry and refrigerated container fleets. Mitsubishi Heavy Industries Thermal Transport Europe  retrofitted their refrigerated trailers this year and chose ORBCOMM as the telematics provider. Over in Europe, McGuire Haulage—Ireland's largest earth moving company—is collecting vital truck and driver data using ORBCOMM telematics solutions. UK's leader in refrigerated van manufacturing, CoolKit, is relying on ORBCOMM reefer technology to monitor their customers' temperature-controlled fleets. We interviewed ORBCOMM customer RayVaun Christenson from Christenson Transportation to discuss how ORBCOMM is helping his fleet improve trailer visibility, glean insights from telematics data and more. 
The Power of Partners
We're proud to have a strong partner network of value-added resellers that are leveraging ORBCOMM technology to create innovative new solutions for their customers.  
Florida-based GOST, one of our valued partners, is using ORBCOMM smart satellite technology to build comprehensive solutions that help guard marine vessels against theft. In Chile, IoT solutions provider Do Better is improving inventory management and mitigating equipment theft in rural mining operations with ruggedized ORBCOMM solutions and our AssetWatch platform. Indonesian VAR PT Megah Surya Persada is delivering vessel monitoring systems powered by ORBCOMM technology to bring transparency to the local fishing industry. 
On the integrations front, we were pleased to team up with Bendix this year to further strengthen our fleet safety and collision avoidance offering. In addition, we worked with Noregon to help deliver our customers more insights with intelligent vehicle health scoring and smart vehicle maintenance. 
Onto Next Year!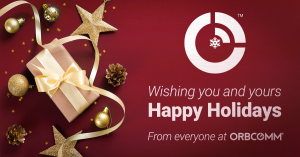 Stayed tuned in 2023 as we release new product developments and powerful partnerships that continue to help our customers win business and save money.  
As we look forward to the new year, we would like to thank all our partners, customers and employees for their tremendous work and dedication to the industry.  
On behalf of the ORBCOMM team, I wish you and your families a happy and safe holiday. 
With over 15 years of marketing experience at companies big and small, Lina Paerez leads ORBCOMM's global marketing team, driving key positioning strategies, product launches, demand generation and brand awareness.