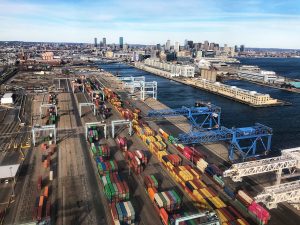 The theme for TPM 2023 was Picking Up the Pieces, and we feel it was an accurate one. While COVID is in the rearview mirror for the most part, container shipping remains in a state of flux as ports remain backlogged, spot rates continue to drop and retail demand remains low. It's in trying times like these that events like this can create the most positive change, providing a locale where industry professionals can discuss new ideas and technology that could help right the ship. 
On that front, I was honored to take part in the "Cool Cargoes II: Investing in the Future — Tech, Infrastructure, and Beyond" panel alongside Frank Ganse from Kuehne and Nagel, Leo Holt from Holt Logistics, Raul Saca from DP World and moderated by William C. Duggan from Eskesan Advisory. Together, we discussed how investment in cold chain technology can help bring stability to the shipping industry. 
A lot of key points were raised during this panel discussion—and in conversations I had with customers, prospects and fellow industry professionals—that I want to share today. 
Shipping lines are reinvesting in technology for their businesses
We heard this a lot throughout the event. Shipping lines achieve true intelligence in their operations—reducing spoilage, increasing visibility and more— when they have many different data sources that work with one another. Whether it's good news or bad news, shipping lines need to know the facts, and they need to know them as fast as possible so they can react. You can't make decisions without data. 
Finding an end-to-end solution for all asset types
While a lot of the conversation revolved around reefer technology, the supply chain leverages a wide variety of assets including dry containers, gensets and chassis. Ensuring that data is being collected from each asset ensures there's no "dead zone" in supply chain management. 
The rise in dry container technology
Hapag-Lloyd made a big splash in the container shipping industry when they decided to deploy dry container tracking for their fleet—and we're proud and honored to be a part of that project. 
Collecting data from dry containers isn't a new idea. However, one major problem held it back: scalability. With some shipping lines carrying millions of containers, the cost of each device—along with installation time—made dry container tracking virtually infeasible.  
We changed the script by developing a device that was cost-effective and easy to install. As a result of this, we believe shipping lines will start to scale dry container tracking across their entire fleet, moving away from per-trip or per-container pricing. 
Looking to the future
Someone in the audience asked me: "As you look five years out, what data innovation will be available or will be needed to drive reefer shipments?" Interoperability is going to be crucial. But also, what pains are still prevalent for shipping lines? I think about eliminating cargo theft, reducing carbon emissions, and of course, continuing to lower food waste. Each of these issues has a data point tied to it that will be incredibly important to shipping lines. And so, these data innovations that emerge in the next five years will need to incorporate these values. 
Fewer assets, more efficiency
I want to leave you with a final thought from the session. It's all about the power of data. It's about how this vital data can be used to drive decisions and create operational efficiency. Some shipping lines could reduce their fleet size after ensuring that their assets are performing optimally. At ORBCOMM, we want to help shipping lines know where their assets are, anytime and anywhere.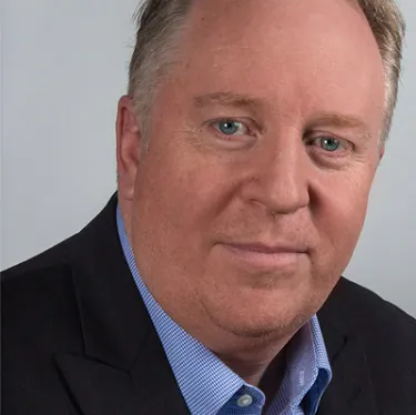 Christian Allred is ORBCOMM's Executive Vice President and General Manager of International Sales. With more than 25 years of experience in managing global sales and marketing teams in IoT, Christian is responsible for managing ORBCOMM's international sales teams around the world across key vertical markets including transportation, heavy equipment, containers and ports and maritime.