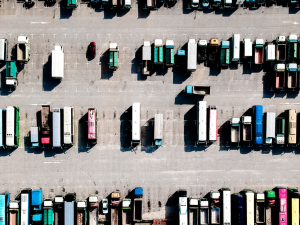 While significant progress has been made, supply chain issues continue to have an impact on the industry. With product order backlogs and dwindling inventories wreaking havoc on procurement and logistics, industry concerns around cargo theft have reached an all-new high. To ease the pain, many are looking towards innovative technology to help curb cargo theft—especially those fleets carrying pharmaceuticals and other high-value goods. 
Here are a few ways fleets are handling this industry-wide issue, protecting their business reputation and the precious cargo they're carrying. 
Stop Cargo Theft at the Door
According to a 2021 report by Sensitech Supply Chain Intelligence Center, an increase in idle times across the industry drove a significant uptick in theft of cargo at rest. But that's not all: procurement backlogs have put immense pressure on fleet managers to make the most of their assets—and to not lose them to theft.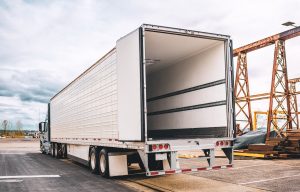 One way that fleets are protecting their valuable cargo is by installing door sensor technology in trailers. These small devices detect when trailer doors open and close, allowing fleet personnel to know when their assets are being accessed. This can also be useful with food and pharmaceuticals, as open trailer doors can impact temperatures that can make or break the validity of the cargo. 
Differentiating between authorized and unauthorized trailer access is as easy as cross-referencing trip schedules or using geofencing to determine when trailers are being opened outside of range. If unauthorized access occurs—or if a sensor is damaged—alerts can be sent to ensure quick response. 
Keeping a Watchful Eye
While door sensors monitor the door open and close events, fleet operators can deploy cargo camera technology to gain visibility into trailer interiors. This can be quite useful for alerting fleet managers to cargo theft attempts, especially when paired with a door sensor. 
After all, when a door sensor is tripped, there's still no way of knowing what is going on inside the trailer. With the cargo camera technology, fleet managers can manually capture images that can indicate whether it was a false alarm or an attempted theft—and act accordingly. 
Apart from cargo theft, these camera sensors can help identify improper load securement which can contribute to in transit load shift damage. Plus, these images can be used to check trailer utilization which, considering trailer procurement backlogs, can play a large role in determining how much business a fleet can realistically handle. 
Hijacking vehicles remains the leading type of cargo theft seen in North America, accounting for 69% of total recorded cases in 2020. For the United States and Canada specifically, thefts are typically attempted when trucks are parked at insecure locations, either breaking into the trailer or taking the vehicle itself. These statistics highlight the need for fleet managers to invest in a comprehensive fleet safety solution that prioritizes visibility and asset tracking above all. 
Putting it All Together
Sensors can provide a lot of value to fleets, especially when they're combined with a telematics solution that can help facilitate the data that is being generated. Location data can deter cargo theft in a variety of ways. With dedicated geofencing around a yard, alerts can be sent when assets leave their geographical range. Plus, dual-mode satellite/cellular capabilities mean that even when assets go out of cellular range, they are still being monitored around the clock. 
Want to learn more about keeping your cargo safe? Read about our door sensor technology and how it helps fleet managers capture potential cargo theft.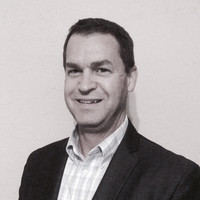 Chris Corlee—Director of Sales Engineering—has more than 20 years of experience in truckload operations, dedicated fleets and strategic projects within the transportation industry. Chris has held strategic positions with several of the nation's largest refrigerated carriers, overseeing operations and strategic projects for their pharmaceutical and dedicated fleet services, including temperature mapping, validations and the implementation of good transportation practices for cold chain logistics.