As part of our spring transportation survey, we asked our customers what were their favorite reefer tracking features for optimizing day-to-day operations.  As you might expect, customers relied heavily on the reefer tracking reports and alerts in ReeferTrak that ensured that the set point temperature was at the correct setting, that the refrigerated unit was not running unnecessarily (and consuming excessive fuel), that the cargo was at the right temperature and much more.
According to our customers, here are the top 3 ReeferTrak reports:
Temperature Profile
Provides a consolidated graphical and/or tabular view of all refrigerated unit data including set point, discharge (or supply air), return air temperatures as well as outside ambient and inside cargo temperatures (from remote probes) for the duration of the trip. Temperature readings are recorded every 15 minutes when refrigerated unit is on.
Reefer Performance
Snapshot of information about refrigerated unit including asset id, last reported location, last event, temperatures, current battery voltage, fuel level and engine hours. This data is updated every time unit the tracking device reports an event or alarm like when a refuel event is detected, when the trailer enters or exits a geofence, when the set point temperature is changed, when the ignition is turned on/off or during pre-scheduled status reports.
Trailer Yard Summary
This report automates yard checks and provides an inventory report list of all the assets within all known geofence locations. Location information is based on scheduled reporting and when events/alarms are reported like when a trailer enters or exits a geofence.
On the alerts side, here are the top five configurable ReeferTrak event alerts:
Temperature Out of Range
An alert from the refrigerated unit microprocessor when the return temperature is beyond the set point parameters. The default is 3.5 degree difference between set point and return air sensor.
Set Point Change
Notifies when the temperature setting of the refrigerated trailer has changed
Low Fuel
A notification when the fuel level for refrigeration unit tank is low. It reduces the risk of running out of fuel part way through the trip.
Reefer On/Off
Alert when refrigerated unit turns on or turns off such as shutdown event or due to a critical alarm.
Reefer mode change
Notification when the mode of operation of the refrigeration unit has been switched between continuous and start/stop.
Want to talk more about how to get the return on investment (ROI) on reefer tracking solutions? Download our latest white paper that discusses how to measure the ROI of a refrigerated trailer management solution.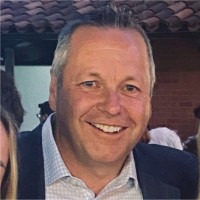 Chris MacDonald—ORBCOMM's Senior Vice President of North American Sales—has over two decades of experience in transportation, enterprise software, telematics and IoT applications that he leverages to deliver world-class ORBCOMM technology to businesses across North America.