From their favorite reports and alerts to the quality of our customer support team, our North American transportation customers recently had the opportunity to tell us how they were using our products and what they thought about them. Some results were in line with the conversations we have been having while others were a little surprising.
On the dry van and mixed fleet tracking side, our hardware including the GT 1100 received top marks. Customers like the fact that the sealed battery compartment and integrated solar panel of the GT 1100 make it easier to install and have longer battery life.
On the application side, we asked customers how they used CargoWatch (in conjunction with our GT 1100 and RT 6000 devices) and which were their favorite reports and alerts. Based on the survey, here are our customer's go-to-reports for day-to-day operations:
Asset History
This report provides a historical view of where the trailer has been and their status. Information includes GPS location, speed and heading; motion events like start/stop reports; whether the asset was in a geofence and which one and status of battery, fuel levels and refrigeration unit (if applicable).
Inventory Report
This provides fleet managers with the ability to do a virtual "yard" check where they can see the number of assets in a given location like a yard, city, state and region without physically being on-site.
Dwell Grid
This report shows the assets that have entered and departed geofenced locations and includes information like fuel level, gallons of fuel consumed, number of engine hours run within the geofences and how long the assets have been on location. This kind of information allows the fleet manager to answer questions like which tractor dropped which trailer where, how long a trailer has been sitting at a yard and what people are doing with your assets when it is outside of your possession.
On the alerts side, here are the top five configurable CargoWatch event alerts (our customers also created their own alerts!):
Low fuel
With a fuel sensor installed, customers use this alert to receive a notification when the fuel level in the tank is at the 25% level.
Battery
This event provides notification when the battery may need to be replaced since the voltage of the battery is either low or very low (configurable). This alert can also be used to determine if the battery has been disconnected.
Geofence arrival/departure
This is a notification when assets have arrived or departed from yards, cities, states or regions. It can be used to determine how long vehicles are at borders or truck stops as well as how long it takes for a vehicle to be loaded once on location.
Door open/close
When combined with a door sensor, this event lets fleet managers know when the cargo door is opened or closed. When combined with geofences, it can be used to secure cargo and let fleet managers know of a possible cargo tampering or theft incident. For day-to-day operations, door open/close events combined with geofences arrival/departure events lets fleet managers determine how long it takes for a trailer to get loaded and back on the road.
Rapid fuel change
Rapid fuel change alerts let fleet managers know when the tank is being filled with fuel or when there is a sudden loss of fuel due to theft, accident or a rupture due to debris striking the tank.
In my next blog post, I will review what our refrigerated customers said about our products. In the meanwhile, tell us what your favorite asset tracking features are and how they have made your life easier.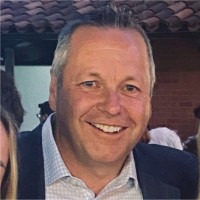 Chris MacDonald—ORBCOMM's Senior Vice President of North American Sales—has over two decades of experience in transportation, enterprise software, telematics and IoT applications that he leverages to deliver world-class ORBCOMM technology to businesses across North America.