Whether you're leading a fleet of a thousand assets or just a few trailers, finding the right telematics solution is a top priority.  
However, there are a variety of telematics solutions out there, offered by a wide range of providers, and you want to pick the right partner for your business.  
The best way to streamline the process is to compile a list of questions to help you identify the right partner for your operation. Below are some examples to help you get started. 
#1 Can you provide a telematics solution for every type of asset I own?
Every asset, from tractor, container, chassis, gensets, to reefers and dry trailers, can generate vital data with the right telematics solution. 
Always ask potential telematics providers about their ability to support every type of asset your fleet operates. By choosing a provider with flexible options for your fleet, you can build a complete smart fleet powered by telematics data. 
#2 Will I be able to view all my telematics data on a single platform?
One way to tell if a provider truly supports all asset types and understands the needs of fleet managers is if they offer visibility to all assets in a single platform, enabling easy access and interaction across an entire fleet.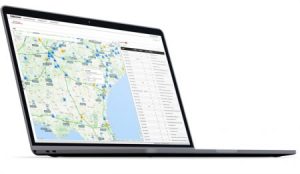 All fleets, large and small, need the ability to view all the telematics data generated by their assets on one platform.  A single pane of glass is no longer a nice to have, but a necessity for simplifying fleet management.  One platform eliminates redundancies in training, integrations and application support, and provides managers with a unique top-down operational perspective, allowing fleets to have a 360° view of their entire operation. 
#3 Can you support my telematics needs in areas without cellular coverage?
Reliable connectivity is the cornerstone of any successful fleet telematics solution. An inconsistent stream of data, due to remote locations or natural disasters impacting cell towers, can cause unexpected interruptions, impact accuracy and result in missed opportunities to proactively manage your fleet. 
When cellular coverage fails, fleets need a backup that ensures their assets are always visible and being carefully monitored. The only real alternative is satellite, as it offers connectivity in areas or situations when cellular coverage is unavailable.  If connectivity matters to your operations, make sure you ask potential providers about their ability to provide satellite connectivity.  Satellite as an alternative communication option can save you from being stranded without visibility and data from your assets. 
#4 Do you provide flexible pricing options for your telematics solutions?
No two fleets are alike. While some may prefer to purchase technology like telematics upfront as a capital expenditure, some would benefit more from subscription pricing so they can treat it as an operational expense. Regardless of your fleet size, there are purchasing options out there that can support how you manage your budget, depending on the telematics provider that you choose.  
Having this level of flexibility can allow fleets of all sizes to take advantage of the latest technology on their own terms from a budgeting and accounting perspective. 
#5 Do you have experience providing telematics solutions for fleets of all sizes?
Experience is vital in our industry. The more fleets a telematics provider has worked with, the more challenges they have encountered and the adept they are at resolving.  Each fleet is unique, with requirements specific to their size, asset types, geographical location and customers being served.  When speaking with providers, the wider their range of experience, the better equipped they will be at helping you be successful. 
Always ask telematics solution providers for customer success stories.  Knowing who they have worked with and the types of problems they are able to solve gives you a better understanding of not only their products, but also the type of support and knowledge you can expect from a potential partner. 
#6 Can your telematics devices handle harsh environments?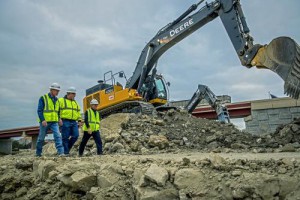 Let's face it, assets don't always travel down well-paved roads. Fleets with heavy equipment, farm machinery, yellow iron or other vehicles require ruggedized telematics devices that can handle dust, shock, vibration, and water without faltering. Depending on the use case, they may require IP67 rating for protection against the intrusion of solids, dust and water. 
In the harshest environments, device reliability is vital. After all, having to replace devices is expensive, disrupts operations and is a headache for technicians and repair crews no matter the fleet size. Finding a telematics partner who supports your needs for durable, reliable devices is crucial as it enables fleets to operate in any terrain and weather, all with one provider without concern for device performance. 
#7 Does your telematics device help my drivers?
With driver retention being a top industry concern, fleet managers are focused on keeping their staff happily employed. When used correctly, telematics technology can help in a big way. 
Telematics data is not only for fleet managers and repair crews. Depending on the product, a telematics device can automate manual reporting and operational tasks. Finding opportunities to remove paperwork through "digitizing the cab" allows drivers to focus on their primary function of driving and making deliveries on time.   
Streamlining cab operations ensures better communications between dispatch and drivers and gives drivers more time and less stress behind the wheel. One of the biggest frustrations for drivers can be leaving the yard with the wrong trailer.  
Simplifying the process for identifying and locating a trailer with tractor-trailer ID pairing. These tractor ID sensors can eliminate redundant data entries and help ensure drivers are leaving with the right trailer for their assigned dispatch.  Considering the scarcity of drivers, it is essential when purchasing a telematics solution that you find one with benefits your drivers will see value in. 
#8 Can your telematics devices help improve fleet safety?
When used effectively, telematics data can help protect drivers and assets from harm.  By combining telematics and camera technology, fleet managers can capture footage of driving events using road-facing cameras. They can help protect fleets from potential unwarranted insurance claims and create coaching opportunities for their drivers to promote safer operation.  
#9 Can your telematics devices drive efficiency for my fleet?
Telematics, and data, can have a significant impact on fleet efficiency. While there are important decisions and actions that can be taken across the entire fleet, some of the most beneficial changes include drivers. 
Using telematics data, fleet managers can incorporate driver performance scoring into their driver management program. By measuring information across compliance, safety, and fuel efficiency, for instance, fleets can get a complete understanding of where each driver in their roster sits.  
Fleets can use this information to identify and reward top performers, while those who require additional coaching can receive real-time feedback driven by data, allowing them to adjust prior to concluding a trip. Designing a program that rewards high performers and identifies learning opportunities for new or struggling drivers will not only impact your fleet's bottom line, but it also can promote a culture of safe, compliant and highly efficient operations. 
Trust in the Industry Leader
Choosing a telematics provider is a big decision for fleets—but it doesn't have to be a difficult one. With over three decades of industry experience working with fleets of all sizes, ORBCOMM helps fleets use telematics data to find valuable insights in their operations, unlock hidden performance from their assets and drive new business with cutting-edge technology. 
Discover why fleets around the world trust ORBCOMM to be their telematics provider by learning more about our smart fleet telematic solutions.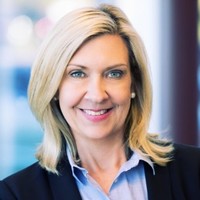 As ORBCOMM's Director, Transportation Enterprise Markets NA Transportation, Angela Shue uses two decades of experience in SaaS leadership and effective sales strategies to help share our industry-leading technology with the North American transportation industry.