While January 2023 may feel like a long time in the future, Canadian and cross-border fleets will be acutely aware that it is the date for Canadian ELD implementation. The use of Electronic Logging Devices (ELDs) will be mandatory.  
Fleets should start preparing now for the implementation process. To help your fleet make this transition, regardless of vendor, we have created the Definitive Guide to Canadian ELD Transition. It's available to download for free here. 

The Canadian ELD implementation mandate requires Commercial Motor Vehicles to capture hours of service (HOS) information using an electronic logging device, instead of paper records. The mandate aims to increase driver safety by reducing instances of driver fatigue and make record keeping easier, by putting HOS online. Transport Canada estimates that the present value of the benefits is $380.33 million, with an annualized value of nearly $55 million.  
Driver Training at Heart 
In the guide, we share the details of Canadian ELD regulations, what the timeline looks like, and give you a framework for training all stakeholders involved including drivers, office staff and management. The impact of ELDs will be different depending on your role within a fleet. Drivers require training on the ELD itself, driving threshold, yard moves and what they will need to do at roadside inspections. Office staff need to know what is expected of them and how to support drivers. Management will want to know how ELDs will impact KPIs once it goes live and how customers may be affected. There is a lot to think about, which is why this e-Book exists.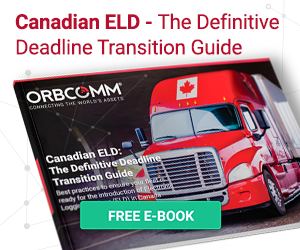 Third-party Certification is Key 
Canadian ELD, in contrast to U.S. ELD, requires third-party certification. The reason for this is to eliminate the possibility of improper use of non-compliant ELDs. In November 2020, ORBCOMM's U.S. ELD certifier, FPInnovations Pit group became the first third-party organization to certify electronic logging devices. At ORBCOMM, we have been preparing for the third-party certification for some time. 
Cross-Border Challenges 
The Canadian ELD mandate adopted many of the provisions set out in the U.S. ELD technical specifications which took full effect in December 2019. While those drivers may already be familiar with U.S. regulations, Canadian ELD has its own rules to follow. Drivers who cross the border are subject to rules on either side, including, but not limited to rules on Personal Conveyance and transferring HOS at the roadside.  
How ORBCOMM is Preparing 
Interested in talking to ORBCOMM about your fleet's needs ahead of the Canadian ELD mandate? Our ELD solution is designed specifically for Canadian Fleets incorporating IFTA rules, Canadian HOS rules and multiple integrations. Our ELD solution already serves fleets across the U.S. helping them improve driver retention, boost productivity, and enhance safety and compliance. Request a quote from our team today.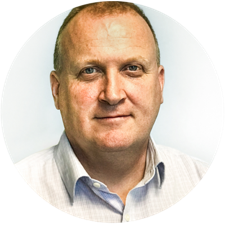 As ORBCOMM's Senior Director of Product Marketing, Denis Cody leverages over two decades of industry experience in international B2B marketing to help develop and execute GTM strategies, positioning and messaging for our suite of products and solutions.