"A tractor-trailer being used to deliver vehicles to auto dealerships was disabled shortly after 9 a.m. Thursday when its gas tank ruptured…" – Bangor Daily News
"A jack-knifed semi tractor-trailer whose ruptured tank spilt 50 gallons of diesel fuel caused closure of northbound lanes of Interstate 25…"  – The Pueblo Chieftain
"A tractor-trailer with a damaged fuel tank spilled diesel in the eastbound lanes of I-24 from mile marker three all the way through Paducah to mile marker 11…" – KFVS
"Tractor-trailer crash, fuel spill back up 10 Freeway in Redlands…" – San Bernardino Sun
"Train Hits Truck in North Haven, Rupturing Fuel Tank" – NBC Connecticut
These are just some recent examples where ruptured fuel tanks on trailers have led to traffic disruptions, environmental damage, personal injury and even deaths.
Fuel spills from punctured tanks are common and of great concern. According to a recent blog entry by engineering and forensic firm Metropolitan Consulting Engineering & Forensics, 80 to 100 burn deaths per year occur with crashes with semi-tractor trailers. In most cases, the vehicle's tank leaked fuel leading to a fire or explosion.
Aside from the threat to life, diesel spills can be costly. According to Spill Center, the average amount of fuel spilled in a saddle-tank release is 104 gallons and clean-up costs can top $15,000. Failure to report a spill can result in fines and penalties which at the federal level can be as high as $100,000 per day.
So how can telematics help? In conjunction with fuel sensors, trailer technology can be used to detect a "Rapid Fuel Loss" scenario which is most often a result of fuel theft or a puncture in the tank. In either case, having a fleet manager notified of such scenario gives them an opportunity to investigate, evaluate and possibly save thousands of dollars and maybe even lives.
Interested in learning more about other features available through ORBCOMM's web applications? Contact us or view our recent presentation entitled "Knowledge is Power: The Analytical Advantage", which was presented at a recent Truckload Carrier Association (TCA) meeting.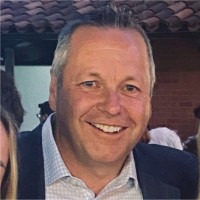 Chris MacDonald—ORBCOMM's Senior Vice President of North American Sales—has over two decades of experience in transportation, enterprise software, telematics and IoT applications that he leverages to deliver world-class ORBCOMM technology to businesses across North America.