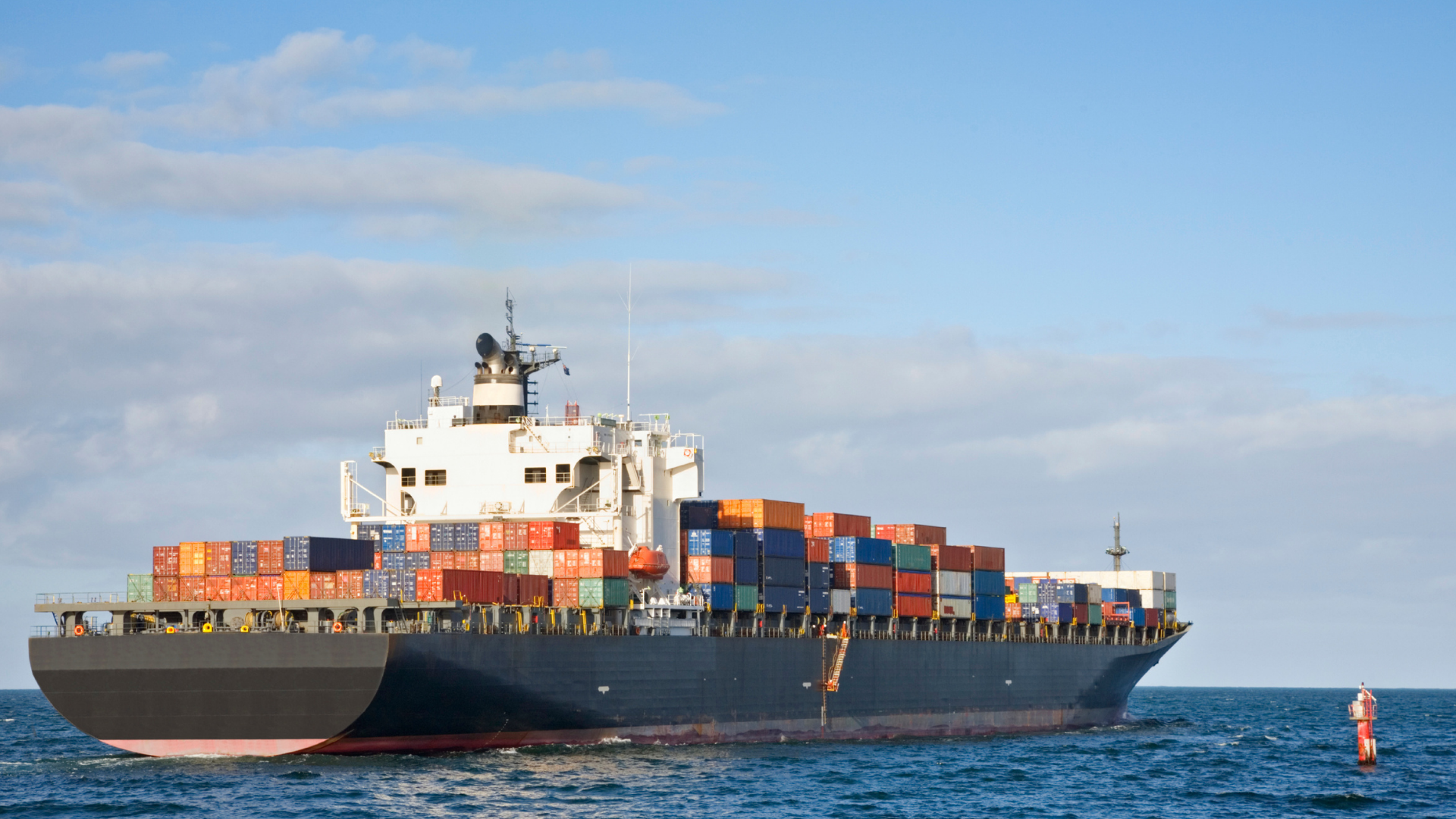 Falcon Mega Solutions Making Seas Safe for Vessels and Crew
The open seas have become increasingly dangerous for vessels. Instances of hijackings, kidnappings and piracy episodes are increasing. According to the ICC International Maritime Bureau, there was an increase in piracy and armed robbery on the world's seas in the first nine months of 2020. Between January and September 2020, there were 132 attacks, up from 119 at the same time last year. In response, ship owners rely more and more on innovative technologies to protect their crew and vessels. Vessel tracking IoT solutions are a key component in the fight against piracy and in ensuring the safety and security of the crew, the ship and the goods on board.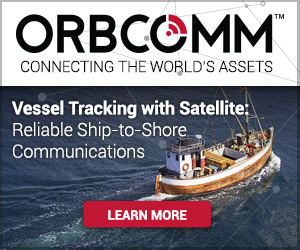 ORBCOMM works with partners to deliver best-in-class vessel tracking IoT solutions to support the maritime industry's measures to protect their crew and vessels. One of these companies is Pakistan-based Falcon Mega Solutions (FMS), which provides maritime security, remote asset monitoring, tracking and surveillance to ship owners, security companies, marine and fishing industries worldwide. FMS works with ORBCOMM as a Value Added Reseller. We spoke with FMS to discuss their MAT and SSAS solutions, the working relationship between FMS and ORBCOMM, and the value the two companies bring to asset tracking and visibility.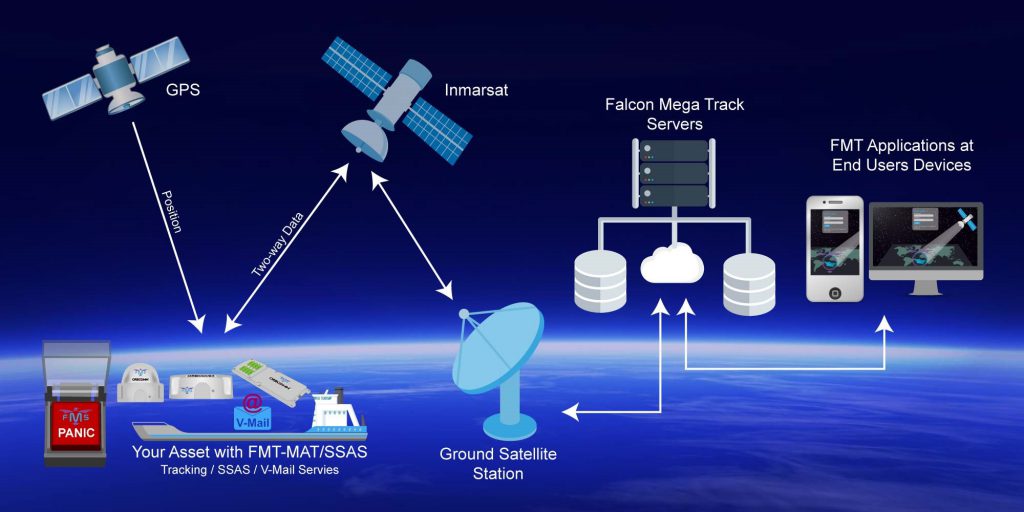 Working Together for Enhanced Maritime Security
Established in 2012, FMS has grown to become a leading service provider of state-of-the-art tracking, monitoring and security solutions for offshore, marine and fishing industries. Serving 1,500 vessels across 250 customers, the company is committed to maritime security, asset monitoring and vessel tracking in Asia, Africa, South America and the Caribbean.
Zurich reports that piracy and maritime terrorism cost as much as $12 bn per year in the world's oceans.
Working with ORBCOMM's hardware, connectivity and support portals, FMS offers a range of versatile and reliable satellite technology-based solutions that empower their customers to track, monitor and manage their vessels worldwide seamlessly. FMS has developed maritime-specific tracking and monitoring systems, with three specific solutions for Marine Asset Tracking, Ship Security Alert Systems and E-mail. 
Vessel Tracking IoT Solutions for Maritime Safety
For marine asset tracking, FMS offers Track by Distance, power monitoring, V-mail software, route planning and Falcon Mega Track (FMT), a web-based application for increased visibility of business operations, enhanced efficiency, and greater safety and security of vessels and boats. The FMT web-based platform provides customers with full tracking, monitoring and control of their fleet. FMT's route planning feature creates the preferred route and geofences on a map and assigns vessels to the route, to provide progress reports and ETAs, improving vessel utilization and customer service. Time-based tracking monitors vessels and reports their position after a specific time interval. Distance-based vessel tracking uses an ORBCOMM satellite (IsatData Pro) terminal to send automatic position reports, security alerts and warning by email and SMS if a vessel deviates from the route.
FMS's Ship Security Alert Systems (SSAS) leverages ORBCOMM's satellite IoT solutions to deliver discrete security alerts of the ship's location and status. FMS's SSAS products, the FMT-SSAS-V1 and FMT-SSAS-V2, are advanced ship security alert systems using ORBCOMM's ST 6100 and IDP 800 satellite terminals, with global satellite connectivity over the IsatData Pro network. Featuring panic buttons and power packs, SSAS alerts ship owners by email and SMS in an emergency or if the boat is under attack by pirates.
FMS's unique V-Mail solution gives vessels access to send and receive short email messages through MAT and SSAS terminals, as a low-cost satellite email solution and full email functionality through any internet connection available. Using data compression to reduce the size of emails, it reduces the cost of email at sea and can enhance routine and emergency communications.
Customer Use Case: The Oil & Gas Industry
FMS works with ship owners, security companies and the marine and fishing industry to deliver state-of-the-art tracking monitoring and security. Since 2013, FMS has provided an oil and gas company with a reliable SSAS and a complete fleet management solution for their 19 oil tankers and five tugs. The security-conscious organization required two SSAS devices: a primary tracker for general use and a second discreet device for covert security.
The oil and gas company selected FMT-SSAS-V1 with ORBCOMM's ST 6100 as the primary SSAS, required by the International Ship and Port Facility Security Code (ISPS). The secondary, discreet device they use is the FMT-SSAS-V2. An IDP unit with an internal battery, the device ensures the system keeps running in the event of a piracy attack or other emergency. With additional features such as graph view on map, flexible notification settings, tide reports, geofencing, route planning and weather calculations, it has worked well for the organization.   
Working Together
ORBCOMM and FMS have a tightly integrated working relationship, partnering on engineering and installation, upgrades and customer service. Shakeel Tariq from FMS says the partnership is built on shared values. "We are proud to work with a market leader in the IoT space like ORBCOMM. Combining our expertise has helped our core business of marine, ship and fixed asset tracking to grow. The connectivity and hardware on offer from ORBCOMM are second-to-none."
A new development in the past year is that FMS now offers its vessel tracking platform on a "Software as a Service" basis. ORBCOMM's hardware is integrated with FMT to provide vessel tracking IoT, monitoring and V-mail support at a low fixed monthly cost per vessel.
ORBCOMM solutions are available globally directly and through our best-in-class value-added resellers (VARs) and solution providers. We work to combine the expertise of our industry partners with input from all stakeholders to adapt our range of industrial IoT solutions for a global audience. To learn more about ORBCOMM's work with solution providers like Falcon Mega Solutions, please visit our partnership page or email us info@orbcomm.com.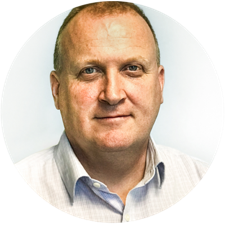 As ORBCOMM's Senior Director of Product Marketing, Denis Cody leverages over two decades of industry experience in international B2B marketing to help develop and execute GTM strategies, positioning and messaging for our suite of products and solutions.

Get started with ORBCOMM
Digitalization is transforming industrial operations around the globe. Learn how ORBCOMM solutions can optimize yours.
Get a Tailored Quote