Driven by telematics data, smart agriculture is dramatically transforming farming, paving the way for more streamlined processes, greater automation and enhanced productivity. With the world's population expected to reach 10 billion by 2050, growing more food with less resources will be essential.
In Latin America, which accounts for close to a quarter of global agricultural and fishery exports, production would have to grow by 80% to keep pace with this coming demand. To further complicate matters, agriculture uses a third of Latin America's land but consumes nearly 75% of the region's freshwater resources and generates 50% of the region's greenhouse gas emissions. Smart agriculture could hold the key to overcoming some of these challenges.
What is smart agriculture?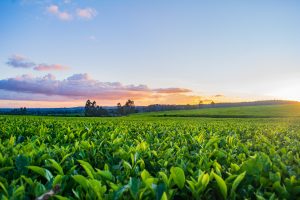 Smart agriculture uses the IoT to deliver data on key agricultural parameters, helping farmers make data-driven decisions to optimize resources and minimize wastage. For instance, sensors can be used to collect data about soil, air and equipment, which farmers can analyze to identify and fix potential inefficiencies.
With smart agriculture, farming is becoming more efficient, sustainable and profitable as it allows farmers to monitor the processes on their farms and make strategic decisions remotely. It helps them stay in the know, enabling them to take prompt actions and maximize their productivity.
Satellite helping solve IoT connectivity issues for smart agriculture
While smart agriculture continues to become increasingly sophisticated, connectivity is an issue in remote areas of Latin America with little to no access to cellular networks. Uninterrupted data access is key to building and maintaining successful smart agriculture solutions.
With satellite connectivity, smart agriculture projects can be backed by global connectivity that they can trust—no matter how remote.
Common use cases of satellite IoT
Here are some examples of smart agriculture use cases that can be enabled with satellite IoT:
Automated irrigation
Replacing conventional irrigation systems that schedule based on timers, precision irrigation uses soil moisture data to determine optimal watering times, saving time and water while optimizing crop growth.
Weather monitoring
By monitoring rainfall, temperature, wind and atmospheric pressure, farmers can get a better grasp on crop health. Measuring temperature data since the time of planting can help predict growth stages, while tracking precipitation data can inform irrigation scheduling to prevent overwatering and improve resource efficiency. Plus, watching wind speed can help farmers determine the optimal time to spray pesticides. Weather monitoring is especially important for larger farms which, at times, are so vast that they have different weather depending on where you're located.
Tracking agricultural equipment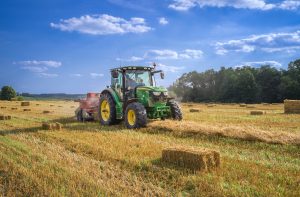 Farmers can track the movement and productivity of tractors and harvesters so they can improve operational efficiency and reduce fuel consumption. Flaws or defects in machinery can immediately be communicated to farmers so they can take prompt corrective action. This can help reduce the risk and expense of unexpected breakdowns and ensure that equipment remains in optimal working condition.
Precision farming
With precision farming, farmers can use data collected from IoT solutions to ensure that crops receive exactly what they need for optimal growth. Image recognition technology, combined with field sensors, can be used to help farmers identify nutrient deficiencies or plant disease without having to step foot in the field. Crop monitoring drones are also widely used to provide farmers with an overview of their fields, helping them plan and modify their planting strategies.
Crop storage
The temperature and humidity in grain silos and storage bags can be monitored to help prevent the grain from deteriorating. In addition, off-gassing in grain silos can be tracked to ensure farm personnel stay safe.
Livestock monitoring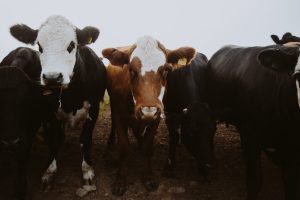 Smart agriculture solutions can be used to monitor animals that graze in remote regions, eliminating the need for onsite supervision. With this, farmers can remotely keep count of their exact numbers and locate lost, wounded or sick animals.
How ORBCOMM can help
A pioneer in industrial IoT, ORBCOMM enables our global network of more than 400 value-added resellers by delivering technology that aligns with the needs of their agricultural customers. Our global satellite IoT coverage across multiple networks helps provide users with uninterrupted connectivity virtually anywhere.
Learn how ORBCOMM is helping agriculture VARs like Wiagro build innovative satellite IoT solutions that promote productivity, reduce costs and more in our free case study.
Juan Carlos de la Torre is an ORBCOMM sales engineer with over a decade of experience in telemetry, SCADA and IoT products. Based in Ottawa, Canada, his work is focused on promoting and performing training in ORBCOMM products for the Latin America markets. He also does consulting and research activities with value-added resellers (VARs) in the integration of ORBCOMM devices with third party products.