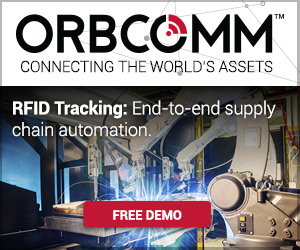 RFID has a lot of potential and promise, yet comes with considerable hype and unrealistic expectations that often cloud easy wins and attainable ROI. This key is finding value in the low-hanging fruit that simple, effective RFID solutions offer, and avoiding the pitfalls and complexity that turn simple implementations into never-ending science projects.
This was a common theme at RFID Journal LIVE! in Orlando last month, where my colleague Christian Huff (ORBCOMM Director of RFID Application Sales) had the opportunity to present Easy Wins in RFID: Avoiding the "Science Project" Scenario.
Attendees were able to learn how scalable RFID software solutions can reduce the time, cost and complexity of deploying enterprise-class RFID and Internet of Things (IoT) asset tracking applications.
If you weren't able to join us at RFID Journal LIVE!, you can now watch the video replay here:
Every day, RFID software is eliminating costly mistakes, resulting in fewer manufacturing errors and enabling organizations to:
Enhance Asset Intelligence
Optimize operations and manage risk with asset information on condition, location and environment.
Connect the Supply Chain
Enterprise-class RFID-based tracking, monitoring and inventory solutions for complete visibility and enhanced efficiency.
Track, Monitor and Manage Anything
Asset visibility solutions for transportation, healthcare, aerospace, defense, manufacturing, and more.
Reduce Time and Complexity in Developing RFID/IoT Solutions
Flexible, modular, single-vendor solutions that are device- and network-agnostic: RFID, BLE, barcode, Wi-Fi, GPS, RTLS, cellular and satellite.
To learn how ORBCOMM's RFID software solutions can seamlessly connect people, processes, data and things, schedule a demo at www.orbcomm.com/rfid.
As ORBCOMM's Senior Vice President of IoT Software Solutions, Mr. Chona's responsibilities include sales and business development of enterprise software solutions. His experience and areas of interest are Mobility, Location and Identification based technologies and services, Internet & Middleware technologies, Robotics, Enterprise software and Embedded systems.