Whether it's oil & gas equipment in Alaska or mining vehicles in West Africa, the end-user assets that our solution providers monitor often operate at or beyond the unreliable edge of cellular coverage.
Most remote monitoring and control devices will talk bit-field data like sensor outputs, switch closures or CANbus frames.  At the other end, server applications (and programmers) are happier with application data formats like JSON and XML.
Remote assets can generate a lot of data; vehicle bus equipment continuously transfers data at rates greater than 250KB/s. The more data you transfer, the higher your communications cost and the more time it takes.  Data transfer also consumes electrical power; and this power is frequently a scarce or intermittent resource in remote locations.
These issues drive SkyWave's end-to-end design and fuel our mission to provide efficient and cost-effective hardware and application solutions to our partners.
IsatData Pro
The SkyWave portfolio of Inmarsat IsatData Pro (IDP) products and services embodies years of experience dealing with the need to monitor or control remote and mobile assets.
SkyWave IDP terminals achieve seamless global service via the IsatData Pro satellite messaging service, with advanced features for reliability and low-power operation. Our satellite-cellular devices provide the best of both worlds—cellular coverage in urban areas and satellite in remote areas.
Edge Processing
IDP terminals are programmable to perform local processing of sensor and external bus information, only transferring data as required.  A core set of processing services are built in, and a complete SDK is provided.  Optional software provides off the shelf features for key markets, while a web-based tool enables non-programmers to configure these.
Efficient and Application Friendly Data Formatting
Data sent over satellite and cellular uses bit-efficient formats, minimizing communication cost, latency and power-consumption.  The IDP Gateway translates to and from JSON and XML formats for application access via standard web-services.
Over the Air Updates
IDP terminal software can be updated over satellite, minimizing site visits and simplifying the deployment of new features and fixes.
These key features provide the intelligence and flexibility to efficiently track, monitor and control remote assets, whether they are within, beyond or at the edge of cellular coverage.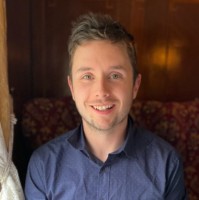 Cody Lirette is Senior Content Marketing Manager at ORBCOMM. With over seven years of marketing and communications experience for both the public and private sector, he uses his passion for innovative technology and plain language to build compelling content that provides value.