The following excerpt is from the "Remote Monitoring Best Practice Guide" published by Australia's Pacific Data Systems. Download the full Guide here.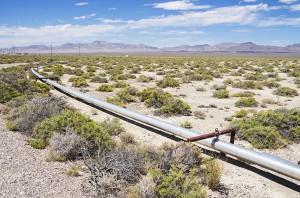 The applications for off-the-shelf, 'plug & play' remote monitoring systems are broad, limited only by the range of sensors they can integrate, and construction and communications capacities. Here are 5 real world situations where this new technology has already proven its value.
1. Mining
The release of dangerous substances through normal mining operation is fairly routine – from flaring, venting and purging, from fugitive gases from loading operations, drilling fluids, cuttings and well treatment chemicals, wash and drainage water, spills and leakage, cooling water and more. Smart continuous environmental monitoring is now possible, ensuring that neighbouring areas are not contaminated, and government regulations are routinely met.
2. Exploration
In recent years, many new projects have focused on discovery and extraction of coal seam gas, tight gas and shale gas. In many parts of the world, coal seam gas mining is a most controversial form of mining, and those that carry it out are well aware of the risk of closure or damage to reputation of a mishap.
Regulations mandate strict conditions for companies involved in coal seam gas extraction, to ensure that no coal seam gas-extracted wastewater contaminates the soil. This makes close monitoring of wastewater levels critical, given the large quantities of waste water generated by the fracking process.
3. Asset monitoring
These range from land-based and maritime assets such as wetlands, to harbours, rivers, to airports and off-shore oil rigs, to mobile assets such as cargo on ships or barges.
Cargo may be of high value and therefore attract theft, or it may be dangerous goods, substances and articles that pose a threat to people, property and the environment due to chemical or physical properties. These can be monitored for temperature changes or vibration or leakage.
4. Environmental monitoring
Uses vary from preparation of environmental impact assessments to tracking the impact of human activities on the natural environment. This type of monitoring is often deployed in or near nature conservation areas, which are remote and inaccessible and where regular monitoring is essential for establishing trends in environmental parameters or threats to its health.
5. Watchdog monitoring
Advanced remote monitoring systems are also deployed to monitor critical communications devices that companies rely on in remote areas. These include existing satellite-based monitoring systems or satellite terminals used routinely by organisations, which do not have their own independent power sources. When they're equipped with solar and battery power, watchdog monitoring systems can detect and report if the power supply is unstable or fails, and thus enables the organisation to respond quickly.
…to learn more, download the full Remote Monitoring Best Practice Guide:
Excerpted from the "Remote Monitoring Best Practice Guide" by Pacific Data Systems, a leader in smart monitoring and control systems based in Brisbane, Australia. The company's SatVue remote monitoring system combines a rugged, compact ORBCOMM device with smart monitoring technology and reliable satellite communications for environmental monitoring of remote sites. For more information, visit www.satvue.com.au.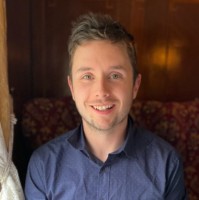 Cody Lirette is Senior Content Marketing Manager at ORBCOMM. With over seven years of marketing and communications experience for both the public and private sector, he uses his passion for innovative technology and plain language to build compelling content that provides value.