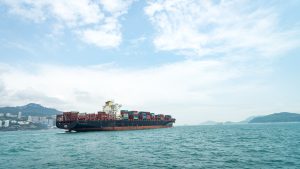 Today, the dry container shipping industry faces several challenges that hinder efficiency and profitability: many of which stem from poor visibility. Issues such as inaccurate ETAs and the expensive cost of storing and handling empty containers, combined with the dry container market's low spot rates, are stressing shippers across the industry. While reefer spot rates are faring better than their dry counterpart, food spoilage continues to thwart shippers as an estimated 1.3 billion metric tons of food are wasted every year.  
To overcome these obstacles, the container shipping industry is undergoing a digital transformation by harnessing the power of data. Here are a few ways that the industry demand for data is expected to drive digitalization and help improve shipping visibility. 
Adding value to customers
IoT data can help shipping line customers as well, passing on operational intelligence that can lead to more business opportunities. Real-time asset visibility gives customers increased shipment transparency and more accurate ETAs, resulting in better planning.  
Additionally, by providing earlier notification of cargo location, customers can better prepare for receiving their cargo, potentially reducing port congestion due to delays. For shipping lines, being able to provide this level of visibility is a unique offering that differentiates them from the pack and can have significant sway when customers are considering their options. 
Considering the market's low spot rates, building strong customer reputation and relations can help secure more business opportunities so shipping lines can hold out for more favorable market conditions. 
Reducing administration with automation
Traditionally, checking on reefer containers involved time-consuming manual inspections, requiring visits to container yards, shipping decks, and depots. IoT automates many of these processes, enabling shipping lines to spend that valuable time and money elsewhere. For instance, using reefer telematics data, shipping companies can remotely monitor and change container temperatures to protect their loads. In addition, door sensors can be used to remotely identify unauthorized access, improving cargo security through enhanced visibility. 
Planning benefits for carriers, shippers and freight forwarders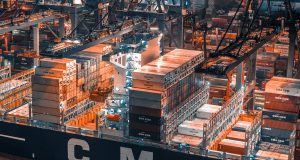 Access to data in real time helps shipping lines make faster, more accurate decisions, reducing costly delays. Plus, it offers valuable insights that can inform planning for shippers and freight forwarders.  
With the power of data, shipping lines can optimize their operations, which can lead to a decrease in the number of containers they need, reducing costs, contributing to sustainability standards and aligning with environmental goals. 
Repositioning empty containers also benefits greatly from enhanced visibility. With the information from telematics, containers can be directly sent from unloading to their next loading point rather than moved back to the port. Having this operational intelligence enables containers to be positioned in key demand locations so that they can be quickly added back into the rotation after an unload. In the long term, IoT data can be analyzed to identify opportunities where supply chain efficiency can be further improved 
Mitigating risk through telematics technology
With sensor technology, shipping lines can have visibility into cargo status and ensure proof of compliance, lowering the risk of rejected loads.  Data sharing can help streamline processes such as customs crossings, facilitating fast-tracked cargo clearance. Plus, exporting telematics data through APIs to internal and third-party systems allows for deeper insights and analysis, enabling proactive risk management strategies. 
The digital transformation of container shipping is swiftly changing the industry. With real-time data and new automation capabilities, shipping lines are reducing administrative tasks, improving planning, delivering a better service to customers and more.  
Technology is also leading the charge for improved sustainability by identifying key areas where shipping lines can reduce their carbon footprint. Considering international shipping accounts for 3% of global greenhouse emissions – approximately 1 billion metric tons of carbon dioxide – the push for decarbonization is only going to grow in importance. 
To learn more about data's role in modern container shipping, you can read our free white paper here.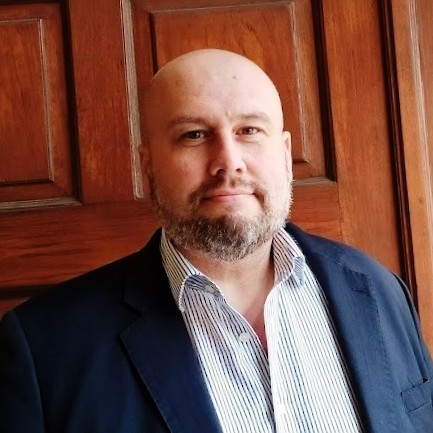 Richard Jacobsen is ORBCOMM's Director of Sales for Containers Ports and Solutions. He has extensive experience in IoT, shipping, cold chain, telematics and logistics.