We are one year in with one year to go in the ELD phase-in process. There are 365 days to go until the mandatory use of ELDs will be introduced on December 16, 2019, the final date for full ELD solution compliance.
While the path has not always been smooth, ELDs have broadly been good news for the trucking industry. According to Clem Driscoll of C.J. Driscoll & Associates, total revenue, largely driven by the mandate, has doubled since 2015, to $1.1 billion.
While it is estimated that 96% of fleets are ELD compliant, many carriers and drivers who are subject to the rule chose to comply with existing AOBRDs which were grandfathered for two years. The big switch is yet to take place. Operators have until December 2019 to move their existing AOBRDs to ELDs and so 2019 will be the vital period for fleets still using AOBRDs.
ELDs have been seen to be good news, but how much good news for your business depends directly on your choice of vendor. CEO of TransSafe Consulting, Annette Sandberg says poor-quality ELDs are a reason behind a lot of fleet problems. She told the FTR Transportation Conference:
"We've seen a number of vendors struggle to meet requirements and some of that struggle is born on behalf of the carrier. So if you're a small carrier – say, five to 10 trucks – and didn't have a lot of money to do initial due-diligence testing on a device and you went with something based solely on cost, and you bought a cheap system, that's probably exactly what you have: a cheap system."
To try to remove the pain, it may be time to reconsider your original ELD vendor choice or to review your current AOBRD provider. Here are 9 reasons why you should consider switching from your current ELD solution.
1. Your ELD solution is built on old platforms which are about to be sunset.
As with lots of technologies, some cannot keep up with the pace of change. Some ELD vendors have already announced they will sunset their old platforms less than one year into the mandate. Transportation companies found themselves adrift in a sea of shuttering providers as low-cost ELD solutions found they could not cope with even the basics of GPS tracking, speed irregularities or problems with duty status records.
Now, as mobile operators start to switch off 2G and 3G networks, some ELD customers will need to upgrade their in-cab devices to continue to receive service and support. Major US cellular networks are phasing out these older networks to free up spectrum for faster 4G LTE devices.
If a hardware update is in the cards, now is a good time to evaluate your vendor in its entirety. Look for ELD providers with a solid track record, reliable software and robust hardware to ensure longevity of fleet compliance.
2. Your current ELD is too basic and doesn't deliver ROI.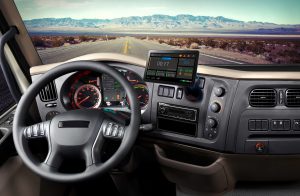 At its basic level, an ELD is used by drivers of CMVs to record drive time and HOS. ELDs deliver compliance. They capture data from the vehicle's engine, the movements of the truck and miles driven.
But the "big data" that ELDs provide enable fleets to go several steps beyond simple compliance. Fleets are using ELDs alongside fleet management software to track data such as idle-time to detect fuel wastage, harsh braking or over-speeding which can point to hazardous driving habits.
When data is collected via ELDs, fleet managers can communicate with drivers and give them examples of their dangerous behavior to encourage safer driving. Through ELDs, driver managers can deliver coaching, instructions and workflow information to create more efficient interactions between drivers and office staff, increasing overall ROI. Fleet managers can use geo-fencing to see in real-time where their drivers are and to help identify excessive load detention. Load planners can make use of the data to make better decisions on where to send their drivers.
If your current ELD solution doesn't provide more than simple compliance data, it might be time to reconsider your options.
3. Drivers don't like the user experience.
It's a well-known fact that change can be problematic for people. Some drivers were reluctant to move from paper logs to ELDs. The reaction, however, one year into ELDs has been better than expected.
In a recent straw poll by FreightWaves, drivers gave their two cents on ELDs. One said: "I prefer them. It's easier, a lot less to keep track of."  This isn't the case in all fleets. With some devices, drivers have difficulty identifying if the device is an AOBRD or an ELD and can't seem to master sending data at the roadside to inspectors. In others, they are not prompted properly to edit and annotate their records, even though this came easily to them using paper-based records.
If your drivers are complaining about devices that are not intuitive, freeze, stall or are buggy, it may be time to look elsewhere. Drivers are, after all the most valuable asset in your fleet and it's important to keep them happy.
It's a good idea to have drivers test drive any in-cab ELD solution before buying or switching providers. Choose an intuitive in-cab experience, from a company with a driver-first mentality that tracks consistent feedback, adapts to regulatory changes and evolves alongside your fleet requirements.
4. Compliance managers find it clunky to use.
As with drivers, compliance managers are key stakeholders when it comes to ELDs. They are the ones who will use the data in the back office on a daily basis. You should consider asking them: are unassigned miles identifiable and are they easy to deal with? Does the information that drivers have annotated make sense to a compliance officer?
HOS management should be a streamlined process. Look for ELDs with user-friendly, intuitive dashboards, where managers can see information at-a-glance or drill down into driver level information. Management teams will have a head start with easy access to all kinds of data like IFTA, DVIR reports or available hours.
5. ELD devices are not as reliable or as secure as promised.
Are your drivers reporting inconsistencies in the functionality of ELDs? Are compliance managers open reporting menus which are empty, or do they hold suspicions on the validity of the data?
Some initial issues with ELDs relate to dropped connections. They lack an ability to restore records adequately while out of coverage, especially with BYODs. This has the effect of mounting, unassigned driving events for compliance officers to resolve, as well as creating problems for drivers at roadside inspections. Some ELDs have had to provide backup hardwired solutions to cover poor connection rates. If your team is questioning the reliability of the ELDs you've installed, that should set off warning bells.
6. Your trailer, truck and container tracking are all on different platforms.
One of the key concerns for fleet managers is the confusion and complication of having different platforms for trailer, reefer or container tracking. ELDs should not make driving more complicated, it should make it easier. If your ELD software isn't talking to software monitoring your other equipment, that can be a major obstacle to getting things done.
Consider a fleet with one system for reefer monitoring, one for GPS trailer tracking and another for ELD solutions. This creates a nightmare scenario where the team will need to log in separately and juggle windows and information when an integrated solution is so much easier to use. For real value and better productivity, find a unified system, or at the very least get an open ELD solution that integrates with the other tools in your business.
7. You can't add your own apps or third-party apps to the interface.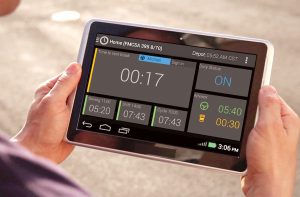 Many fleets with their own IT departments have created customized and 3rd party apps that they want their drivers to be able to use. Most fleets want a single device in the cab– but many ELD solutions are closed, proprietary systems built on platforms that don't offer flexibility to share applications in one place.
Choosing an open platform that functions with any app is the most straight-forward way to integrate ELD solutions with other apps in the cab. Find a platform made for security and ease of this, to ensure that your company apps can function alongside ELDs.
8. Your ELD supplier can't cope with updating your existing AOBRDs.
A key challenge for fleets with grandfathered AOBRDs is whether your vendor is able to provide over-the-air software updates to equip ELD-capable devices with ELD software. Vendors need to be able to provide simple, fast, over-the-air updates as soon as the fleet is ready to switch to ELDs; if your vendor is talking about having to touch each piece of hardware to update it, then it may be time to look elsewhere.
9. When you asked about Canadian ELD, they thought it was a new type of maple syrup.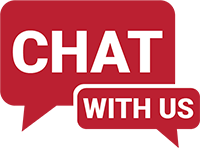 If this is the case, you might want to find a Canadian ELD supplier elsewhere! If you're looking for the latest information on Canadian ELDs, check out our blog post here.
If your ELD solution displays one or more of these problems, it is worth looking further afield. There is no reason to be stuck with a half-functioning device when there are solid, robust solutions available right now. If any of these issues sound familiar, contact ORBCOMM at eld@orbcomm.com or schedule a demo at www2.orbcomm.com/eld-compliance.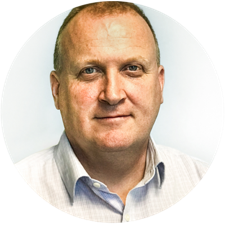 As ORBCOMM's Senior Director of Product Marketing, Denis Cody leverages over two decades of industry experience in international B2B marketing to help develop and execute GTM strategies, positioning and messaging for our suite of products and solutions.