December 16, 2019 may feel like a long way away, but for truck carriers and drivers using existing AOBRDs to comply with the ELD mandate,  time will surely fly by.
On that date, the final phase of the ELD Mandate will kick in. Carriers with existing AOBRDs can continue to use them until then but, from that point, carriers that fall under the rule must move from using AOBRDs to use certified and registered ELDs or face operational, financial and safety scoring penalties.
When preparing for this transition, many fleet executives see technology as the highest priority for change. However, the technology that allows AOBRDs to change to ELDs is straightforward for the most part. AOBRDs can be updated via over-the-air software updates, as long as the hardware is ELD ready.
Instead, the real challenges are expected to come in the non-technology processes and procedures, which will affect almost all areas of carrier and driver workflows—from safety and compliance to driver training, dispatch, shipper and receiver relationships, right down to the driver's daily routine in the cab. Drivers have more control over their own RODS but also new responsibilities to account for their activities. Fleets must adjust also, from helping drivers to deal with a lack of parking before their hours run out, to identifying tardy shippers who delay drivers unnecessarily at the dock.
Managers in any fleet already using ELDs are starting to understand the changes that are required, especially since April 1, 2018 when the Federal Motor Carrier Association (FMCSA) introduced stringent ELD enforcement. However, those still operating with AOBRDs may not be as aware of what will be required.
To help, we have published a new Guide: "Moving from AOBRDs to ELDs: The Guide for Carriers and Drivers". Here we take a closer look at the differences between AOBRDs and ELDs, for both drivers and carriers, to ensure your fleet is ready for these changes.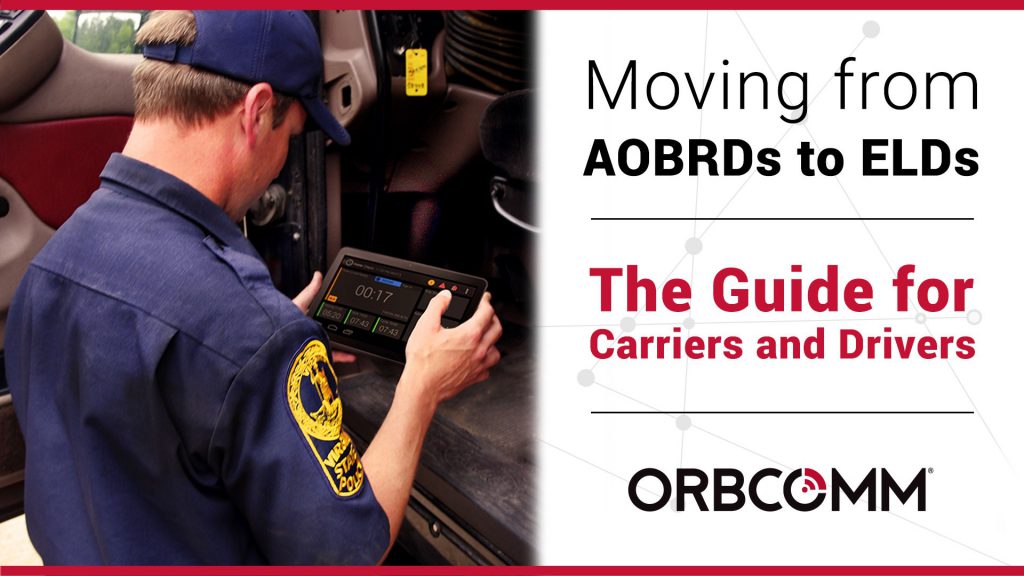 The effect of ELDs will be different depending on your role within the fleet. For example, dispatchers will face the issue of managing the issue of Yard Moves more closely. With ELDs, these must be assigned explicitly to drivers via their profiles. This may mean having to reassign yard moves to other employees, to utilize drive time more productively for long haul drivers.
Safety and Compliance Officers can expect changes to log editing, log certification and how to work with unassigned driving. While back office staff can still edit non-driving time on behalf of drivers, these must be annotated and drivers must be given the opportunity to accept or reject these changes.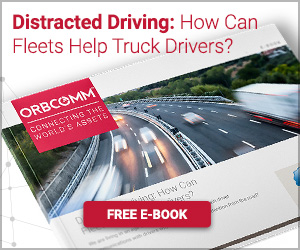 The impact on the driver will be substantial. Drivers must certify each day's logs and can accept or reject back office edits. If facing an inspection, drivers are required to hold relevant documents and paper logs. They need to know about diagnostics and malfunctions, how to notify carriers of any issues and how to transfer data to inspectors.
Overall, the ELD mandate has the potential to transform the transportation industry, by improving driver safety, increasing productivity and positively impacting supply chains.
For carriers who are ready to start the transition from AOBRDs to ELDs, have a read of our Guide. Then to find out more about the most scalable, open, future-proofed e-Log solution available today, learn more or request a demo here.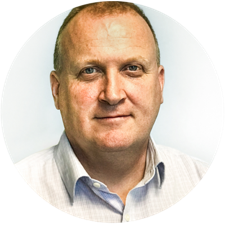 As ORBCOMM's Senior Director of Product Marketing, Denis Cody leverages over two decades of industry experience in international B2B marketing to help develop and execute GTM strategies, positioning and messaging for our suite of products and solutions.