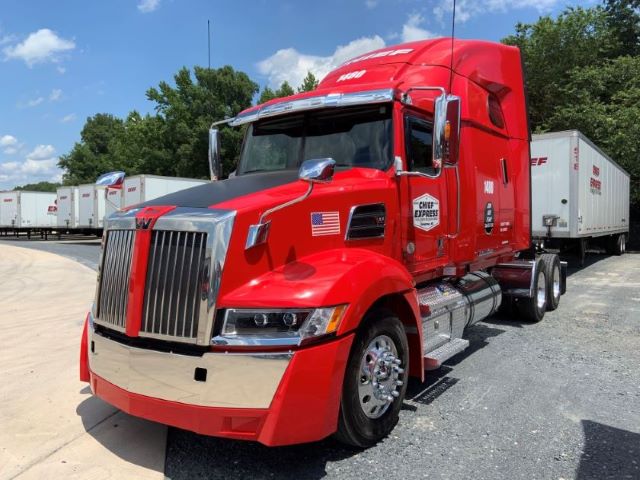 "What really drew my eye to the ORBCOMM solution is that the system is geared toward convenience and simplicity which helps driver retention," – Victor van Kuilenburg, Director of Safety and Human Resources at Chief Express.  
Read our latest case study, to find out how Chief Express uses ORBCOMM's solutions and trailer tracking to increase productivity, improve driver retention and deliver a better working environment for drivers.  

North Carolina based Chief Express runs 75 trucks and 300 trailers and handles more than 35,000 loads per year. For a busy hauler, boosting operational efficiency while keeping drivers happy is a top priority.  
Chief Express was dissatisfied with their previous telematics provider because of a lack of data reliability, poor driver interface and a problematic workflow product. After significant research, the carrier chose ORBCOMM for its truck management, trailer tracking and integration with McLeod Loadmaster.  
Find out how Chief Express uses ORBCOMM's truck management solutions, with integration into McLeod's Driver Feasibility to ensure the right driver is given the right load. Hours of Service information is easier to manage with ORBCOMM's HOS Advisor tool and trailer tracking has new pinpoint accuracy, so dispatchers can work with ease.  
The driver is the focal point for ORBCOMM, in van Kuilenburg's view. "ORBCOMM sees everything through the perspective of the actual end–user, which is the guy in the cab behind the wheel," he says. "In the process of doing that, they've made everything easier for the rest of us too.  It's great to work with a company who thinks about something other than their bottom line." 
To learn how ORBCOMM and McLeod can help you optimize fleet operations, visit www.orbcomm.com/mcleod or email us at sales@orbcomm.com.
With over 15 years of marketing experience at companies big and small, Lina Paerez leads ORBCOMM's global marketing team, driving key positioning strategies, product launches, demand generation and brand awareness.