Monitoring of heavy equipment can deliver many benefits, including reducing machine downtime and heavy equipment maintenance costs. But the challenge of having to access multiple portals for mixed fleets, and processing the volume of data they create, can be daunting.
Fortunately, FleetEdge, ORBCOMM's industry-standard telematics application for heavy equipment managers, is now compatible with a newly introduced telematics standard, allowing users to integrate data from different types of equipment.
Released last year by the Association of Equipment Management Professionals (AEMP), the new API is intended to make it easier to transfer information in mixed equipment fleets to end-user enterprise systems. This will allow fleet managers to analyze data from mixed equipment fleets and extract the nuggets of information that will reduce the amount of maintenance that needs to be performed on equipment.
ORBCOMM's FleetEdge also includes a new maintenance module, which allows users to register equipment and create and evaluate their own maintenance intervals, in order to determine when a specific machine is due for servicing. Users are able to track parts that need to be replaced, and keep track of what maintenance has been done, and when, for a specific asset. This gives fleet owners actionable data on heavy equipment maintenance and performance based on utilization and operating hours.
The accompanying FleetEdge mobile app offers users a more complete view of equipment utilization, geofence activity and sensor data, which is all brought to life with improved charts and graphs, right from your mobile device.
Integrated with FleetEdge, the powerful PT 7000 device completes a comprehensive telematics solution that includes sensors, connectivity and a web-based interface that provides tracking and location data, operational status as well as analytic, predictive and diagnostic tools for every asset in your fleet. The PT 7000 is a dual-mode device, with satellite and cellular connectivity capabilities to ensure maximum geographical coverage at the best possible rates.
To learn more schedule a demo, call 1-800-ORBCOMM or stop by our CONEXPO Booth S-65107.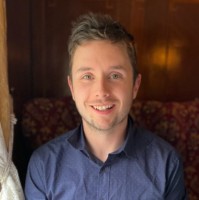 Cody Lirette is Senior Content Marketing Manager at ORBCOMM. With over seven years of marketing and communications experience for both the public and private sector, he uses his passion for innovative technology and plain language to build compelling content that provides value.