The impact of the connected world continues to increase. According to Cisco's Visual Networking Index (VNI) Forecast, there will be 28.5 billion networked devices by 2022. By 2022, half of global connected devices and connections will be M2M. This share will grow from 34 percent in 2017 to 51 percent by 2022, accounting for 14.6 billion connections. M2M is the fastest growing category and includes smart meters, video surveillance, healthcare monitoring, transportation and package or asset tracking. ORBCOMM is looking forward to taking part in the M2M conversation at this year's CommunicAsia event 18-20 June 2019.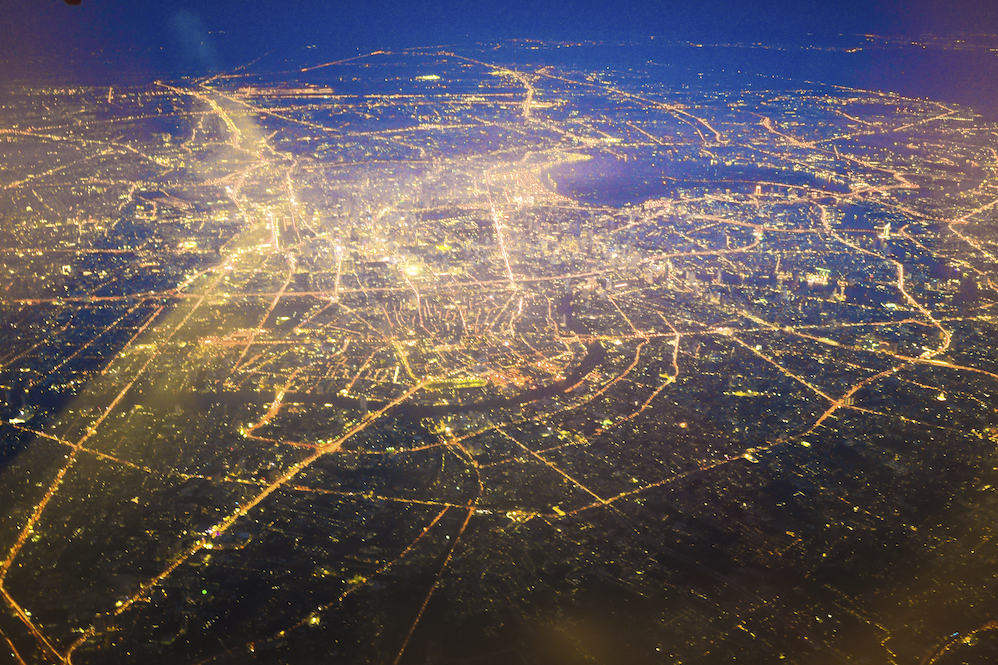 A Historic Event for Connected World Solutions
CommunicAsia continues to be Asia's key international Information and Communication Technology (ICT) trade event. Into its 30th edition, it consistently delivers a highly relevant show experience for ISPs, Satellite Operators, System Integrators, Mobile Operators amongst many others in Asia. The SatComm zone, a crucial part of CommunicAsia, boasts Asia's largest international congregation of satellite companies. It has established itself as the must-attend event for satellite solution providers/operators, telecom operators, broadcasters, IT professionals from government agencies and more!
ORBCOMM enables the delivery of industrial IoT solutions globally for our value-added resellers (VARs) and solution providers, who integrate our leading satellite and cellular communications hardware and services across a broad range of industries. Leveraging over 25 years of trusted expertise, our connected world technology allows partners to diversify their portfolios to enter existing and emerging IoT markets. Our IoT stack quickens time to market and speeds time to revenue by providing all the technology, building blocks and support needed to take complexity out of developing industrial IoT solutions.
ORBCOMM provides the most complete set of hardware, connectivity, tools, professional services and support that allow you to track, monitor, and control your customers' assets. We have deep experience in vertical markets such as transportation, maritime, utilities and heavy equipment among many others.
According to Berg Insight ,"ORBCOMM is the largest provider of tracking solutions for cargo loading units, having a significant installed base of trailers as well as containers. ORBCOMM is a global leader in the industrial Internet of Things, providing solutions that connect businesses to their assets to deliver increased visibility, operational efficiency, safety and compliance'.
Meet the Team at CommunicAsia
Meet our team at CommunicAsia in Singapore from June 18-20. We'll be at booth1R3 07 to further explore these trends and to see firsthand how the latest in remote tracking, monitoring and control contributes to more efficient operations in a variety of industries.
Come see the all new ORBCOMM CT 3000 series terminal that supports built-in and external sensors, cellular connectivity and wireless technologies to deliver actionable data on asset location, status, performance, cargo area temperature, and more.
The new series comes in two variants. The CT 3100 can be temporarily installed to monitor assets for a specific duration while on a trip, aboard a vessel or at a terminal, while the CT 3000 is permanently installed on an asset for continuous tracking. This next-generation container monitoring solution connects directly to the reefer to enable real-time alerts and two-way control. This allows operators to react quickly  to discrepancies and remotely adjust temperature and humidity levels to ensure temperature compliance and minimize spoilage, reducing costly insurance claims. By leveraging comprehensive data logs to efficiently allocate assets, operators can also eliminate unnecessary moves, improve turn times and streamline delivery and routes. In addition, ORBCOMM's refrigerated container product series automates pre-trip inspections to facilitate quicker turn times, lower operational expenses and reduce safety risks to personnel.
Also, on display is the ORBCOMM ST 6100, a programmable satellite terminal that features a built-in accelerometer, expanded memory capacity, and support for a variety of navigation systems. With a newly designed built-in antenna, it is suitable for both land and maritime deployments. The ST 6100 supports a wide range of industrial asset tracking applications in remote areas where conditions can be tough, and connectivity is scarce.  The environmentally-sealed ST 6100 delivers global satellite connectivity and can be installed on mobile assets (such as vehicles, railcars and marine vessels) operating under extreme conditions.
We also have our family of tools and resources that enable you to develop, test, and trial your solutions to accelerate your time to market and speed your path to revenue. Our tools and apps enable you to easily integrate our terminals into your IoT and M2M solutions, to solve multiple business challenges and exceed your customers' expectations.
These new products represent ORBCOMM's commitment to continuously deliver solutions that are transforming how businesses and people operate in the rapidly growing world of M2M and IoT.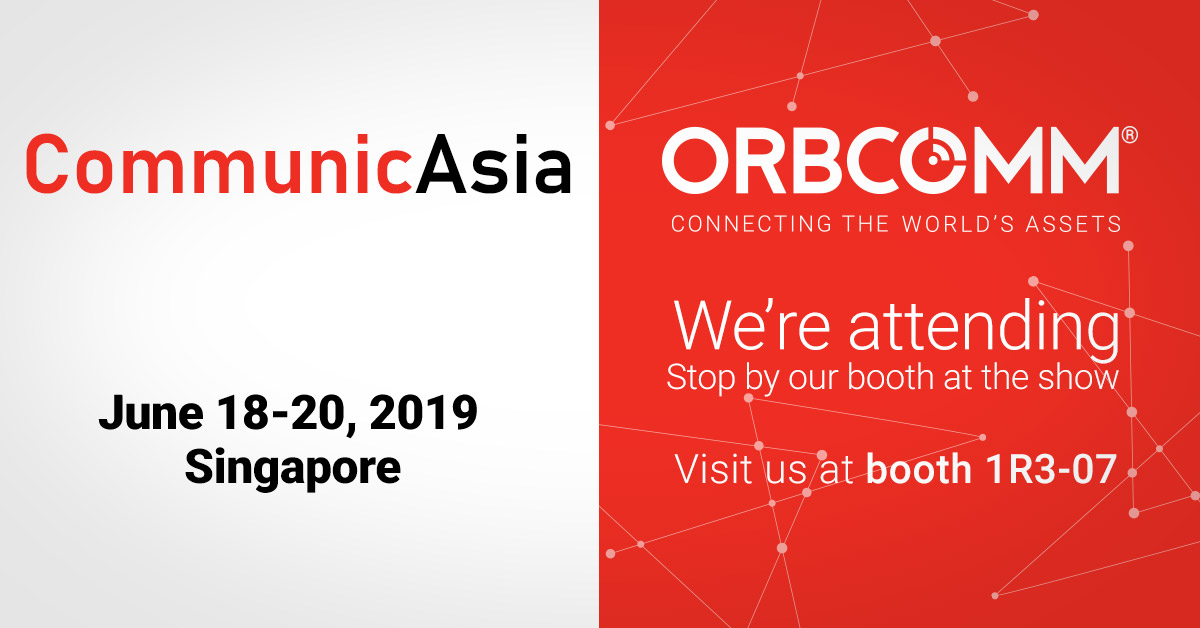 When: 18-20 June 2019
ORBCOMMM at CommunicAsia in Singapore in June. Schedule a meeting with us today, or visit us at Booth 1R3-07
Follow ORBCOMM on Twitter, and hashtag #communicasia for updates from the CommunicAsia show floor.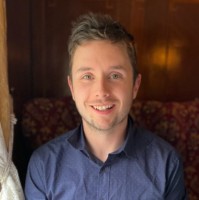 Cody Lirette is Senior Content Marketing Manager at ORBCOMM. With over seven years of marketing and communications experience for both the public and private sector, he uses his passion for innovative technology and plain language to build compelling content that provides value.