In the UK, Transport remains the largest emitting sector of greenhouse gases. Latest figures released this week, show that while overall figures are down by 3%, emissions are still a huge problem and transportation plays a major part in this. While this week's figures show the transportation sector still has a way to go in lowering emissions, there are plenty of industry-wide initiatives aimed at doing just that. One such initiative is the Logistics Emissions Reduction Scheme (LERS). Backed by the Freight Transport Association (FTA), LERS is an industry-led programme aimed at a greener future.  
We talked to the FTA to see how LERS will record, report and ultimately reduce freight carbon emissions and have a direct impact on reducing transport sector pollution. Read our Q and A with the FTA's Rebecca Kite below.  
Previously known as the Logistics Carbon Reduction Scheme, LERS works by aggregating fuel usage and distance travelled along with fleet data activity. The information is translated into a carbon footprint for operators. The voluntary scheme is aiming for a 5% reduction in greenhouse gas emissions by 2020, from 2015 levels. It's already having a positive impact, as Rebecca Kite outlines below:  
"In 2017, members of LERS achieved an impressive 4% average reduction in their greenhouse gas (GHG) emissions." 
According to the FTA, joining the LERS initiative delivers a number of benefits. It carries weight with trade associations, logistics services and the Government. It can help to demonstrate an operator's green credentials and it is totally free and confidential to join.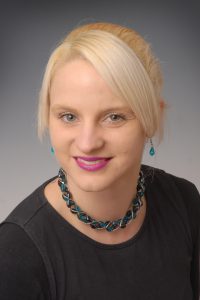 Q and A with Rebecca Kite, FTA 
To find out more about the benefits for operators taking part in the LERS programme, we spoke to Environment Policy Manager with the FTA. Rebecca Kite gave us an overview of LERS and its success so far.  
ORBCOMM: Can you give us an outline of the scheme?  
Rebecca: The Logistics Emissions Reduction Scheme (LERS) is a free-to-join industry initiative, administered by the Freight Transport Association (FTA), to record, report and reduce carbon emissions from freight transport. The scheme aggregates its members' fuel usage and business activity data to establish a carbon footprint and has been successfully demonstrating the industry's ability to improve emissions on its own without further government intervention for many years. It is open to all companies with at least one commercial vehicle (HGV or van).
ORBCOMM: What was the impetus for implementing LERS? 
Rebecca: By providing industry with a tool to record and report its progress, LERS demonstrates to government that the industry can reduce its emissions without further regulation.  
ORBCOMM: It's an ambitious target of 5% reduction in greenhouse gas emissions by 2020, based on 2015 levels. Can you outline the process for reducing this? How are you helping and what can organizations do?  
Rebecca: LERS is helping its members to achieve this target by providing guidance on carbon-reducing measures and sharing valuable techniques on reducing fuel costs. 
LERS members have found fuel efficiency measures such as telematics, periodic driver training and tyre management have made a significant impact on the reduction of their vehicle emissions. They are also moving towards more innovative solutions, such as alternatively powered technologies and fuels. But LERS expects the government to match these efforts; it must invest in suitable infrastructure and in the affordability of alternatively-fuelled vehicles – to name one area – to drive more widespread and consistent emissions reductions. 
ORBCOMM: How do you measure fuel usage and simple business activity data from members?  
Rebecca: Members must annually submit their fuel and vehicle kilometre data. This data is then aggregated across all the scheme's members to report a carbon footprint for the year. 
ORBCOMM: What are the results of the scheme so far, have you seen a reduction in greenhouse gas emissions already?  
Rebecca: The average emissions from LERS members are close to 13% lower per vehicle km than the industry average. In 2017, members of LERS achieved an impressive 4% average reduction in their greenhouse gas (GHG) emissions, decreasing their average kg of carbon dioxide equivalent (CO2e) per vehicle km to 0.72, from 0.75 in 2016.   
This showcases what can be achieved with determination and the right support; further reductions are anticipated as members of the scheme continue their efforts to increase efficiencies. In addition to this, LERS members fuel costs are 13% lower than the industry average. 
ORBCOMM:What's the uptake been like so far?  
Rebecca: The reaction from industry has been overwhelmingly positive. Now in its ninth year, the scheme has more than 134 members with more than 88,000 vehicles.   
ORBCOMM: How will this impact the Clean Air Zones and Low Emissions Zone coming into place?  
Rebecca: Many of our members are now ready for Clean Air Zones and London's Ultra Low Emission Zone; 48% of members' HGVs have now been upgraded to the more emission-friendly Euro 6 model.  44% of members' vans are Euro 6 compared to just over a quarter in 2016, and Euro 5 van ownership has dropped from just under half to 28% among members of the scheme.    
For more information, or to join the scheme, please visit the LERS website.
Learning from the Past to Shape the Future 
The transportation sector now accounts for 27% of greenhouse gas emissions in the UK, slightly above 24% from the energy sector. While other sectors have seen strong declines in the rates of pollution in the past three decades, the transport sector has fallen by just 2%.  
LERS is part of a string of initiatives including Clean Air Zones, Low Emission Zones and a focus on alternative fuels, aimed at reducing emissions and providing a cleaner atmosphere for years to come. The scheme is open to companies with at least one commercial vehicle.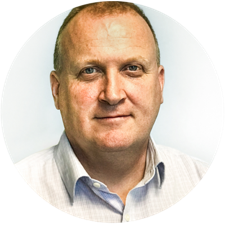 As ORBCOMM's Senior Director of Product Marketing, Denis Cody leverages over two decades of industry experience in international B2B marketing to help develop and execute GTM strategies, positioning and messaging for our suite of products and solutions.