When trucks leave the yard, fleet managers who don't have in-cab cameras can't see what's happening behind the wheel. Without this glimpse into fleet operations, there's no way of knowing if unsafe driving behavior such as distracted driving is occurring that needs to be addressed. Plus, in situations where incidents occur, fleet managers are left in the dark about what factors—such as road conditions and driver behaviour—were at play. 
In-cab cameras enable fleet managers to capture key events so they can stay connected to their drivers and assets. While video footage is crucial for use cases such as proactive coaching, the long-term value of this data lies in how it can be analyzed to improve fleet performance over time. 
Addressing distracted driving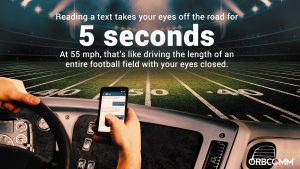 Our in-cab camera solution— the IC 500—is fully integrated with the ORBCOMM platform and features a road-facing camera with analytics capabilities that allow fleet managers to make data-driven decisions that can boost performance and lower costs. For fleet managers who want to monitor and improve driving behavior, the IC 500 also includes a driver-facing camera that can be installed to find coaching opportunities. Using telematics data, a road-facing camera and a driver-facing camera together, fleet managers can gather a complete picture of what's happening with each asset in their fleet.  
When events such as rapid acceleration and braking occur, they are recorded so they can be watched, downloaded and shared. With individual pages assigned to each driver, fleet managers can build a database of driver performance and behavior—from number of incidents to total miles driven—that can be used to help identify drivers in need of coaching, pinpoint common incidents, bookmark incidents for further analysis, and more.  
Data you need—when you need it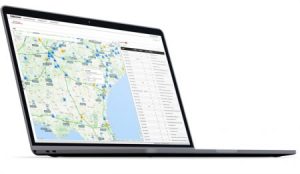 With the right technology in tow, today's trucks can offer no shortage of data to fleet managers. However, most of this information is required only in specific situations. One of the benefits of in-cab camera analytics is that fleet managers can get data when it's necessary. Rather than combing through hundreds of data sets to find something as basic as weather or truck speed, video can be sent when an incident occurs or can be searched based on date and time when needed.  
Making fleet management easier
Combining camera analytics with other smart truck technology can help create an intelligent ecosystem that fleet managers can use to stay connected with their fleet. Considering the complexity of daily fleet operations, having remote visibility into asset activity is a necessity for ensuring there are no gaping weaknesses in performance and efficiency. 
What's more, video collected from camera technology can have a significant long-term impact on driver performance and behavior, employee onboarding and more. Showing proper examples of driving in a fuel-conscious way, for instance, can be helpful to show new employees, ensuring they start on the right foot. Plus, having complete driver profiles with months—or even years—of data driven by video and telematics allows fleet managers to truly understand the person behind the wheel. This can help them craft a coaching program specific to each driver's needs, which can mitigate fleet risk and improve driver safety. 
To learn more about the IC 500 and its analytics capabilities, download our free eBook on distracted driving today.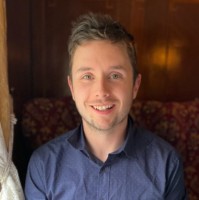 Cody Lirette is Senior Content Marketing Manager at ORBCOMM. With over seven years of marketing and communications experience for both the public and private sector, he uses his passion for innovative technology and plain language to build compelling content that provides value.